WHAT WE DO
HOME   >   WHAT WE DO   >   WHY WORK WITH US
TORONTO FOUNDATION IS A REGISTERED CHARITY AND HOME TO 500+ COMMUNITY-MINDED PHILANTHROPISTS
We exist to create a more fair and just society where everyone can thrive. Together with our fundholders we granted $19M last year to organizations in Toronto and across Canada. We are committed to listening, learning and working in partnership with communities and we invite our Fundholders to join us.
we work in two ways
Fundholders Make Their Own Grants
Individuals, groups, and organizations can set up donor advised funds and make grants to the charities they care about. We offer back-end services and advice to increase the impact of your giving.   
Toronto Foundation Runs Strategic Granting Programs and Makes Impact Investments 
We make grants and impact investments that address pressing needs and opportunities, and support communities to reduce inequality. We take our direction from the Toronto's Vital Signs report, our equity lens on the city and the role of leading nonprofits. Donors can support this work by contributing to our funds. 
We can help you make informed decisions to maximize the impact of your giving by offering learning events and tools on equitable granting, research and insights, as well as opportunities to connect with peers and community leaders.   
We are guided by
To Connect Philanthropy to community needs and opportunities.
A city of informed, engaged philanthropists accelerating meaningful change for all.
Brave, thoughtful action.
Humility in our relationships.
Public trust above all.
To create a more fair and just society where everyone can thrive by mobilizing those with resources and the will to partner with others.
Explore our website and connect with us to have a conversation about your philanthropic goals:
Research
Insights
Financials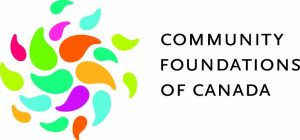 For more information, contact:
Jane Doe Title, Department
416-123-4567 ext. 123
jdoe@torontofoundation.ca @jdoe
STAY
CONNECTED
eget est lorem ipsum dolor sit amet consectetur adipiscing elit pellentesque habitant morbi tristique senectus et netus et malesuada
ultrices eros in cursus turpis massa tincidunt