This month, we were pleased to host an evening of networking and learning for young professional advisors in Toronto. It was a great opportunity to discuss philanthropy's role in their own practices in Accounting, Estate Law, and Wealth Management.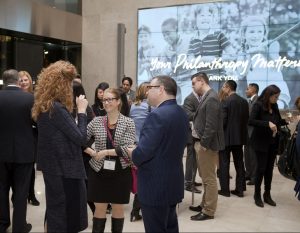 Toronto Foundation is proud to work with an ever-growing group of professional advisors across professions to help build their expertise in philanthropy and provide the best service possible to their clients.
Big thanks to the evening's co-hosts, David O'Leary, Managing Partner at Eden Valley Partners, Lucinda Main, Partner at Beard Winter LLP, and Jin Wen, Senior Manager – Tax Services at Grant Thornton LLP!
Did you know that we have a newsletter just for professional advisors? Sign up here.