Helen McCrea Peacock Foundation
For more than 15 years, the Helen McCrea Peacock Foundation at Toronto Foundation has been supporting environmentally-focused organizations with their programming through directed funding.
Applications for this grant stream are now closed.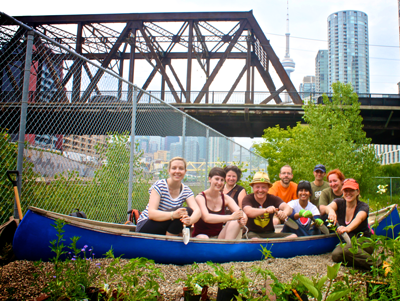 Eligibility
The Helen McCrea Peacock Foundation supports environmental organizations whose work and initiatives have a positive impact on the environment with a focus on protection and remediation. Funding is provided to registered Canadian charitable organizations whose mandates and missions are to work on environmental initiatives that are carried out in Ontario. Successful applications must have a well-developed program or project for which they are seeking funds, and they must be able to articulate clear and specific objectives, outcomes and impact.
How to Apply
Applicants are asked to complete an application form, briefly describing the organization, the program for which they are seeking funding, and the alignment with the Helen McCrea Peacock Foundation's granting priorities as outlined in the guidelines. Staff at Toronto Foundation will review all proposals and only those that most closely meet the Helen McCrea Peacock Foundation's priorities will be presented for consideration to the Helen McCrea Peacock Foundation's Directors.
The deadline to apply is Tuesday, April 30, 2019.
Download the guidelines here (PDF and Word), and the application form here.