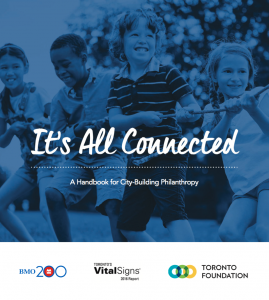 Earlier this month we hosted a Fundholder event to launch a brand new companion report to the Toronto's Vital Signs Report, It's all Connected. It connects the dots between deep diving data in the Toronto's Vital Signs Report and thoughtful city-building philanthropy.
It was a wonderful evening of stimulating conversation and was just the beginning of a curriculum of learning journeys that the Foundation will take philanthropists on over the next several years.
Big thank you to BMO that sponsored the companion report and to PwC that co-hosted the launch event.