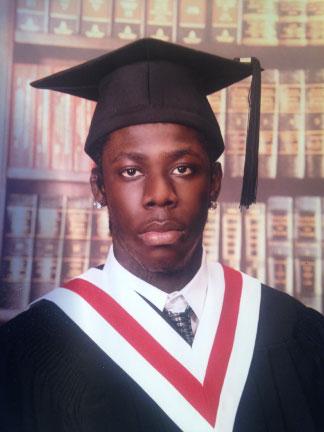 The Mike James Memorial Foundation raises funds to financially support alternative programming in schools for students at risk of dropping out and not graduating. Students who graduate are statistically more likely to live happy and productive lives.
Mike James began high school in Toronto in September 2002. Two years earlier while living in Grenada, at the age of 12, Mike suffered an accident in which 60% of his body was burned in a fire. He spent two years in and out of hospital, undergoing procedures, and taking lots of medications. These interventions left Mike deaf, with a heart condition, visible scars, and emotional distress. Add to this the pressure of starting High School in a new country, being fourteen, having to form new friendships, and it was understandable when Mike began to struggle at school both academically and socially. Traditional support interventions at school were not working for Mike. It was decided "alternative programming" was necessary. Mike loved to dance so his teacher helped him join a school based Hip-Hop dance group. Mike's first performance with this dance group was a turning point, as his self-esteem began to soar. Through performing he experienced acceptance and success; success that he was later able to transfer into both his academic and social life.
Sadly in September 2010, Mike was shot and killed in a random act of violence. The Mike James Memorial Foundation honours Mike and his tenacity. He had a wonderful sense of humour, was hard working, goal oriented, talented, and passionate about life. He knew how to overcome adversity. We give funds in his name to help students who require alternative support programming stay in school and graduate.
This Fund's granting purpose is subject to change at the request of the Donor Advisor.
To enable the Donor Advisor to properly recognize donors for their contributions, Toronto Foundation will share your contact information and donation amount with the Donor Advisor unless you have checked the anonymous box on the donation form.