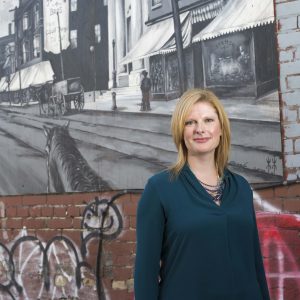 Last month I participated in a panel discussion organized by University of Toronto's Urban Studies program that took a critical approach to identifying what our Vital Signs Report does well and what it and the Foundation can do better to up the ante on impact.
It was invigorating to see a room full of young people so energized by city building to say the least, and the feedback we received is necessary to our growth and is much appreciated.
I also had the opportunity to meet this month's featured city builder, Jay Pitter, who sat on the panel. Jay is a fierce advocate for inclusion in Toronto and I am so delighted to share her answers to some of our burning questions about city building and the future of Toronto.
Sincerely,



Sharon Avery


---
Jay Pitter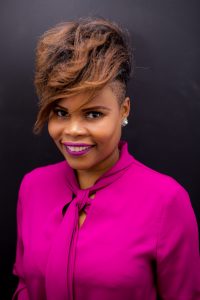 Please describe yourself in one or two sentences.
I'm an author, placemaker, and Director of Stakeholder Engagement with the Inspirit Foundation. I work with institutions, municipalities, communities, and urban designers to create more inclusive cities.

Are you optimistic about the future of Toronto?
Absolutely. My two greatest influences are my Irish Canadian second grade teacher who became my second dad and my Caribbean Canadian mom who went to school and worked concurrently to move us out of an unsafe social housing community. I'm not sure my story would be possible elsewhere yet I'm deeply concerned about the social and economic barriers we're currently facing. 

What do you see as the biggest challenge facing quality of life in our city right now?
Our biggest challenge right now is the housing crisis. We need more affordable and dignified housing, and equally important, we need to acknowledge a wider range of factors creating housing vulnerabilities such as: mental health issues, gendered violence, immigration, aging, poverty, and physical disabilities.

What could Toronto Foundation be doing better to address it?
Rather than simply reporting on the housing crisis, Toronto Foundation could help to curate community-based knowledge and fund more housing related projects like their recent investment in Habitat for Humanity.

What role should philanthropy play in tackling it?
Mixed income communities are the best model for addressing the crisis and also mitigating increasing social divisions in this city. These kinds of developments require both public and private investments so philanthropists have an important role to play.   

You published a book this year, Subdivided: City-Building in an Age of Hyper-Diversity that explores inclusive city building.What does your ideal inclusive Toronto look like?
My ideal Toronto is a place where we keep public institutions accountable while taking personal accountability for developing meaningful relationships across difference, contributing to our local communities, and advocating for the most vulnerable among us.  
---
To purchase Jay's book, click here.