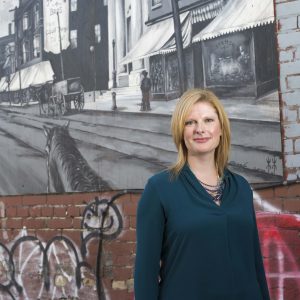 Through our recent grants program, The Community Fund for Canada's 150th, the Foundation had the opportunity to dive into meaningful national themes. Themes like diversity, reconciliation, and belonging that connect us and characterize our history, challenges, and values.
One theme that resonates with me is reconciliation, particularly because it represents a learning opportunity for all of us. Historically, neither our organization nor the funding community at large has had deep relationships with our Indigenous communities.  Rather than shying away from this, the Foundation is accepting it as a challenge.
Luckily for the philanthropic community, organizations like The Circle on Philanthropy and Aboriginal Peoples in Canada exist to connect these two historically disconnected communities. A hallmark of The Circle's work is The Philanthropic Community's Declaration of action on reconciliation, an important initiative that, I am proud to announce, Toronto Foundation will sign in the coming weeks – a first step in addressing our gap in understanding, data, and funding.
This month I am thrilled to welcome Wanda Brascoupé Peters, Executive Director of The Circle on Philanthropy and Aboriginal Peoples in Canada, to our blog series to help ground us in what reconciliation is and what the philanthropic sector can do to engage with respect and understanding.
Sincerely,



Sharon Avery


---
Wanda Brascoupé Peters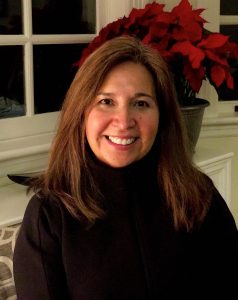 Please introduce us to your work.
The Circle on Philanthropy and Aboriginal Peoples in Canada (The Circle) transforms philanthropy and contributes to positive change with Indigenous communities by creating spaces of learning, innovation, relationship building, co-creation and activation. The Circle believes that an openness to remember, understand, acknowledge and participate is essential to activating the philanthropic community's role in reconciliation. Our work is strongly rooted in The Philanthropic Community's Declaration of Action.    

What is Reconciliation?
Reconciliation is actions – it really is a verb that calls us to engage. Like anything worthwhile it takes practice and patience. The Circle also believes reconciliation involves a willingness to engage in the uncomfortable, to enable us to acknowledge the hidden truth of our shared history to activate an encompassing movement of fairness, equality and respect. We believe philanthropists can be leaders in creating space for a better society.

What is The Philanthropic Community's Declaration of Action and why is it so important?
The Philanthropic Community's Declaration of Action is a call to the philanthropic sector to activate their role in reconciliation. The Declaration was drafted in reaction to the survivor stories voiced at the Truth and Reconciliation Commission of Canada's hearings across Canada. Its importance is found in the deep need for the philanthropic sector to engage in and take steps toward reconciliation. "We bring with us our networks, our voices, and our resources, along with the new ways of thinking and doing to our work in areas such as: Inclusion, Culture and Language, Health, Housing, Education, Employment, and Environment" (The Declaration of Action, 2015).

Why is the Declaration relevant for Toronto specifically?
The Declaration of Action is an encompassing document relevant to the municipal, national and international communities. Specific to Toronto, The Declaration highlights a pathway for mutual engagement with Indigenous peoples, communities and organizations. In large cities it is easier not to encounter other nations, however Toronto is home to a vital and thriving Indigenous population. For example, the recent developments around the creation of an Indigenous commerce area. For the philanthropic community, The Declaration is an invitation to engage and a tool with which to practise reconciliation.

Are you optimistic about what Canada's 150th can do for Toronto and the country?
As Canada marks 2017, it is important for us to look at our communities through an honest and reflective lens. Are all members of our community treated with fairness and respect? How can we collectively mend the ills of yesterday and today for tomorrow? We believe 2017 marks an incredible opportunity for reflection, acknowledgment and activation of innovative partnerships. With that in mind, we are optimistic about Canada's 150+, as we acknowledge the land, people and richness that surpasses 150 years. Let us look forward to a future of abundance for us all.
---
Learn more about The Circle on Philanthropy and Aboriginal Peoples in Canada here.