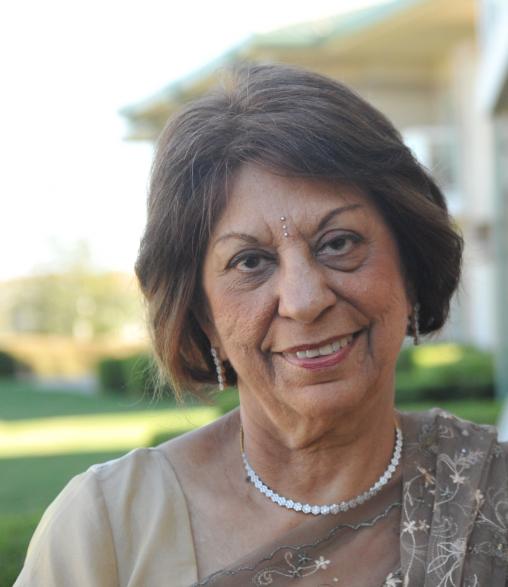 Sheila Kirpalani was a woman of courage who fully embraced Toronto as her new home when she migrated from India in 1967. A gifted singer and artist, Sheila was also a well-respected academic who lectured at the University of Toronto and taught biology with the Toronto District School Board. But perhaps most impor­tant, Sheila was a devoted mother to her only child, a son, Dr. Anish Kirpalani.
Days before she lost her battle with pan­creatic cancer in July 2009, the Sheila Kirpalani Foundation was established at the Toronto Foundation. On the advice of a Professional Advisor, Anish was determined to complete this final act of love before his mother's death to honour her life.
The Sheila Kirpalani Founda­tion strives to make high-impact grants and reward excellence in three areas that characterized the important aspects of Sheila's life: health promotion, education, and music. This is being done through a named high school scholarship in Biology, donations to promote awareness of and research in pancreatic cancer, and grants to promote development training and performance in South Asian music.
Her spirit will live on through Anish, her music, and the students and other people that philanthropy in her name has helped through the Toronto Foundation.
This Fund's granting purpose is subject to change at the request of the Donor Advisor.
To enable the Donor Advisor to properly recognize donors for their contributions, Toronto Foundation will share your contact information and donation amount with the Donor Advisor unless you have checked the anonymous box on the donation form.