We are thrilled to welcome the following new senior management staff: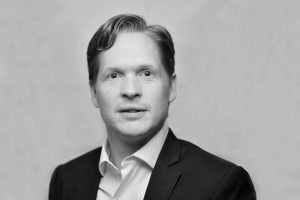 Alec Stevenson, Vice-President Finance & Administration
Alec is a CPA/CMA, with an MBA from Schulich School of Business (dual specialization in management information systems and financial accounting).  Most recently he was the VP Finance & Administration at Artscape.  Alec also has a background in the healthcare sector, having worked at CAMH and University Health Network/Toronto Rehab, and experience in the private sector through National Bank Financial.
Alec is a fifth-generation Torontonian who can trace his roots back to his great-great-grandparents, who emigrated from Ireland in the mid-nineteenth century. Raised with a strong sense of civic engagement, he is very pleased to be joining the Toronto Foundation to help strengthen the quality of life in Toronto and bring about meaningful change in this city. Alec currently lives in North Toronto with his wife, Alexandra, and their 4-year-old daughter, Beatrice.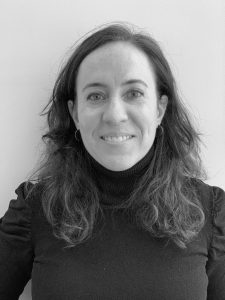 Claire DeVeale-Blane, Director, Communications
Claire DeVeale-Blane joins us with 15 years of experience in communications, most recently at Metrolinx where she oversaw a team leading customer communications. Prior to that she was Manager of Communications at the Toronto Region Immigrant Employment Council. Her background is rounded out with experience at a public relations agency serving clients such as the Ministries of Health and Education, and the Children's Miracle Foundation.
A proud east ender, Claire is an active member of Friends of Moncur Park, a spot she frequents with her husband and two boys. She enjoys cycling to work, running, hiking, travelling, trying more plant-rich recipes and has recently taken up skiing.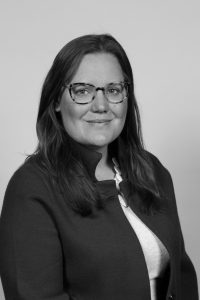 Nicola Hives, Director, Legacy
Nicola joins us from Evergreen where she directed the Development team that builds the relationships and partnerships to support Evergreen's mission to create flourishing cities.  She has more than a decade of experience in fundraising and development, spanning three capital campaigns with a collective ~$100M target, dozens of major gifts, and multi-year strategic partnerships. She holds an Honours BA from the University of Waterloo, and a post-graduate certificate in in Fundraising and Volunteer Management from Humber College.
Nicola is a lifelong Torontonian; loves to hike, canoe, snowshoe and be outside in all seasons with her husband Graeme and toddler son Alec. She loves podcasts and is always keen to share recommendations.
We're pleased to also welcome these new staff:
Aruna Dey, Communications Officer
Nicole Nunes, Fundholder Engagement Officer
Tracy Power, Administrative Officer, Office of the President
Elizabeth Aqui-Seto, Office Coordinator
Shauna McClelland, Development Coordinator
Please join us in congratulating these staff on the following changes:
Sarah Chiddy moved to a new role as Manager, Executive Office, in the Office of the President.
Sara Krynitzki returned from parental leave to her role as Manager, Community Initiatives.
Click here for a full list of Toronto Foundation staff.