On January 16, 2020, we became parents. The cliché that everything changes when you become parents was true for us and navigating our new role as parents to Clark amidst a global pandemic cemented our understanding of our privilege and the importance of community supports. Prior to the lockdown in Ontario, and during periods when gathering was permitted outdoors throughout 2020 we were fortunate to participate in several community programs for parents and babies and they served as a lifeline for us. In addition to the elation, love and gratitude we experienced for being parents to our son, these were often coupled with the feelings of isolation and being overwhelmed that were amplified by the fear and anxiety of COVID-19. One such program was an outdoor early years program offered in a beautiful natural environment adjacent to a public trail that offered a sort of 'mud kitchen' / forest bathing / nature exploration program for parents and their young children. Clark absolutely thrived in this environment - enjoying making sounds with ordinary objects and kitchen equipment small enough for his tiny hands, crawling around and finding leaves and sticks, all while the gentle breezes and sounds of birds and other small wildlife piqued his interests. The staff were gentle and kind and expertly supported him in his exploration.
While we are fortunate to be able to pay for programming for Clark, we benefited from the no-cost universal programs offered by many agencies in the community and recognized how valuable those programs are to families of all backgrounds including those without economic privilege. After some consideration about the best way to support similar programs and create a legacy for our son we established the Clark Thomas Kolic Fund in early 2021 at the Toronto Foundation. In Clark we found new purpose and hope in our lives; and with the abundance of love for our son we wish to support causes and organizations that would create a brighter future for both Clark and generations to come. This fund's priorities will evolve as our family evolves through life stages, at present the fund supports organizations and projects in the areas of early childhood education, empowering Black and Indigenous communities, and anti-poverty initiatives including food security.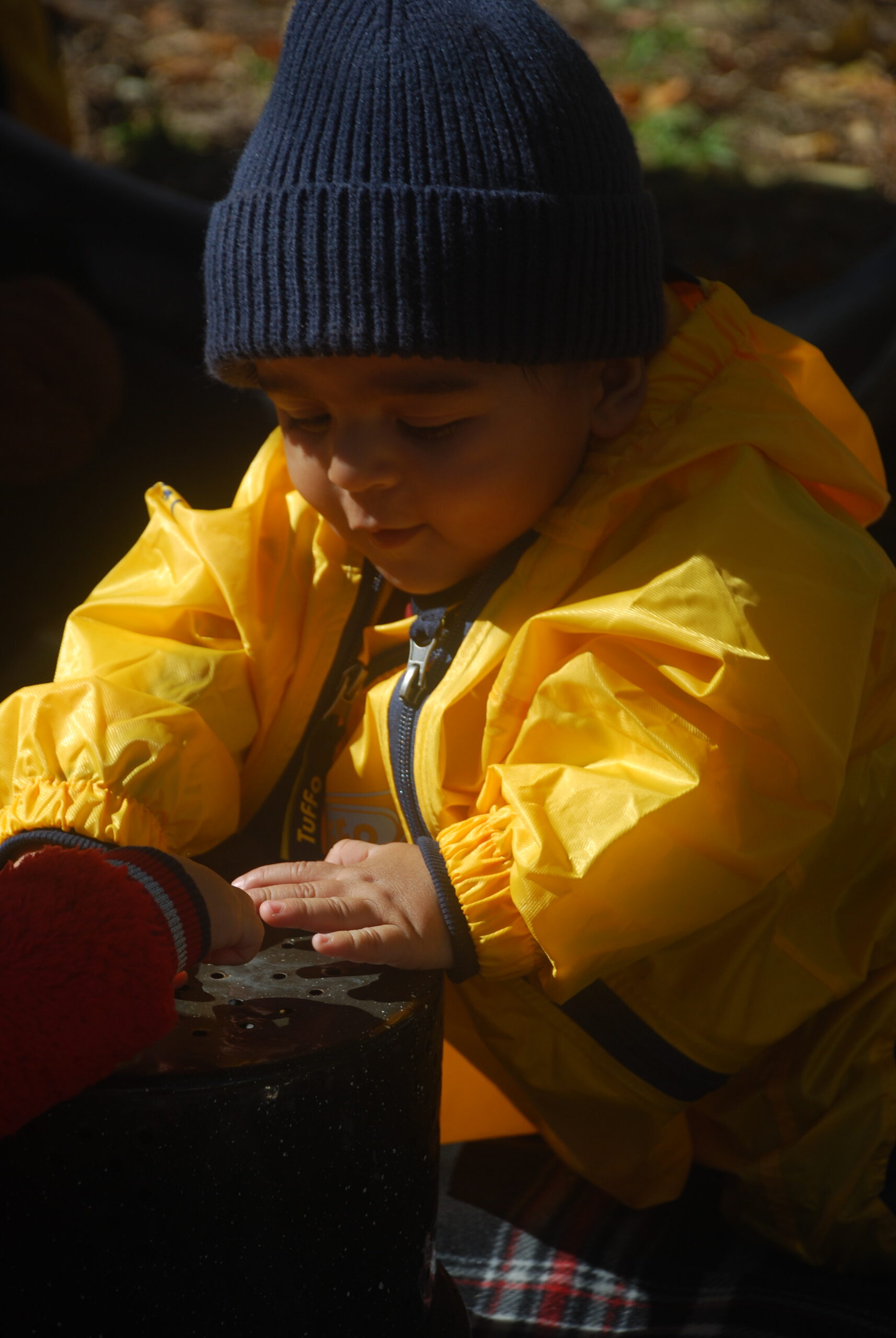 Based on our work, we both now feel that philanthropy can be done differently: as a fundraising professional, Tanya is ardently engaged in disrupting how the fundraising profession and philanthropic sector can shift power and resources to be equitable, dignified in how beneficiaries of funding are engaged and portrayed and serve community; and as a Social Worker Josh has been involved in anti-poverty activism. We previously balked at the idea that we would or even could establish a fund like the one we started with the Toronto Foundation. While we recognize our privilege and our capacity to donate to charitable causes, we had never thought of ourselves being positioned to give strategically or developing a giving philosophy as a family. We regularly supported charities that we believed in, had a personal connection to --or in Tanya's case worked with -- we did so with modest gifts and have always supported our friends and family in their fundraising endeavors. Through Tanya's work as a professional fundraiser, the benefits of donating more significantly didn't resonate; in fact the term philanthropist is one that we would eschew. Philanthropy itself seemed an institution and that like most in society were built on inequity and systemic oppression. The folks being praised for their philanthropy were those with significant privilege and those benefiting from said philanthropy never seemed to be portrayed with the dignity that the donors were. In fact, what often felt absent was acknowledgement of the folks in community working hard to address social, environmental, and health challenges - those who may not be in a position to give monetarily, but are creating solutions to improve our world.
Accordingly, our approach to philanthropy as a family is to reduce burdens on organizations that are doing great work by giving unrestricted gifts that allow them to continue creating impact. While we have and will continue to support large charities our preference is to enable the most impact within our capacity to give. As our fund is nascent and growing our gifts will be relatively small (three and four figure gifts), as such our contributions will primarily support organizations we have had the privilege of interacting with and those where the size of gift we are making can make a dent. One such organization we have supported is Niwasa Kendaaswin Teg - a fabulous multi-service Indigenous organization based in Hamilton. The impact they have had on our family was significant - they run the EarlyON program that we described previously, which was a lifeline during the secluded time of being new parents during a global pandemic. The picture below is from a particularly memorable experience with the incredible staff at Niwasa, where our son first had a chance to experience drumming. While we don't expect or anticipate this type of intimate relationship with each charity that we support, we do want to understand the impact that our gifts can have on people and communities. 
Above all, this fund also acts as a legacy for our son and helps to instill the belief in him that we share – that a better world is possible. The fund will also allow our son to learn the value of giving back and understand that philanthropy doesn't have to be an activity strictly for the extraordinarily wealthy but can be for anyone who has any capacity to give. It is our hope that as he grows older and finds his own causes and beliefs that are important to him that he will use this fund as a way to live his values and support projects and initiatives in the community that are important to him.