Every day, millions of women and girls around the world are denied their basic human rights – simply because they're female.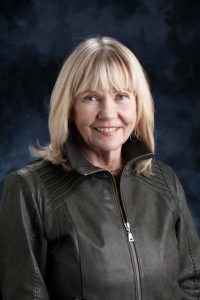 Discrimination, on the basis of sex, is a terrible thing. I first experienced it after graduating from university and found myself unable to secure the same job or salary as my male counterparts. After years of frustration and lack of recognition, I gave up on the corporate world and ventured out on my own to pursue my passion of helping others gain financial independence.  
At the time, I thought I got a "raw deal" until I started learning about the extent of discrimination felt by women and girls around the world.  Rape, child marriage, early pregnancy, female genital mutilation, gender-based violence, sex trafficking, femicide, honour killings, and lack of educational opportunities leave women and girls vulnerable and unable to contribute fully to their communities.  Not only are these practices harmful, they hold back communities from reaching their full potential.  It has been proven that no country has ever lifted itself out of poverty without equal rights for women and girls.
That's when I knew I had to do something to help our sisters around the world. I hope you feel the same way too. 
After much research, I choose to establish an endowment fund at Toronto Foundation in support of this cause.  A number of worthy organizations will receive funding each year, including (but not limited to):
The Equality Effect (www.theequalityeffect.org) uses human rights law to make the rights of girls and women real, so they can be safe from sexual violence, get an education and fulfil their economic potential. 

The Equality Fund (www.equalityfund.ca) is a Canadian-led, women-powered initiative to deliver unparalleled resources supporting equality outcomes in Canada and around the world. 

Plan Canada, Because I am A Girl Fund (www.plancanada.ca/because-i-am-a-girl) is an initiative that supports girls' rights and gender equality. 

FINCA Canada(www.fincacanada.org) gives poor women access to small loans, making it possible for them to start or expand money making ventures that provide them with a continuing source of income and financial independence.
Please join me in working toward equal rights for women and girls around the world by making a donation today!
This Fund's granting purpose is subject to change at the request of the Donor Advisor. To enable the Donor Advisor to properly recognize donors for their contributions, Toronto Foundation will share your contact information and donation amount with the Donor Advisor unless you have checked the anonymous box on the donation form.