BEQUESTS AND ESTATE GIFTS
HOME   >   GET STARTED   >   ESTABLISHING YOUR LEGACY
Establishing a bequest fund enables you to start planning for the future you want to create – one that reflects your values.
It is simpler than you might think to make a lasting impact on the issues or organizations that are important to you. Toronto Foundation has flexible estate giving options that achieve both your philanthropic and financial goals.
When should you establish a bequest fund? 
Establishing a bequest fund is advisable at any stage of life. Some people have a specific timeframe in mind while others are guided by life events. In any scenario, at a community foundation you have the flexibility to make changes to your giving plan as your needs and interests evolve. You might be wondering if you're ready to take the first step, but you can be assured that there are a variety of options to help you begin your journey. 
Leaving a gift in your will through Will Power

We're excited to be part of the national Will Power movement along with professional advisors and charities to show the power we all have to create positive change through a charitable gift in our wills. With a will, you don't have to choose between your loved ones and the causes you care about — you can leave a legacy for both. When you include a gift to your fund at Toronto Foundation in your will, you're contributing to the long-term sustainability of the charities and causes that matter most to you. Learn More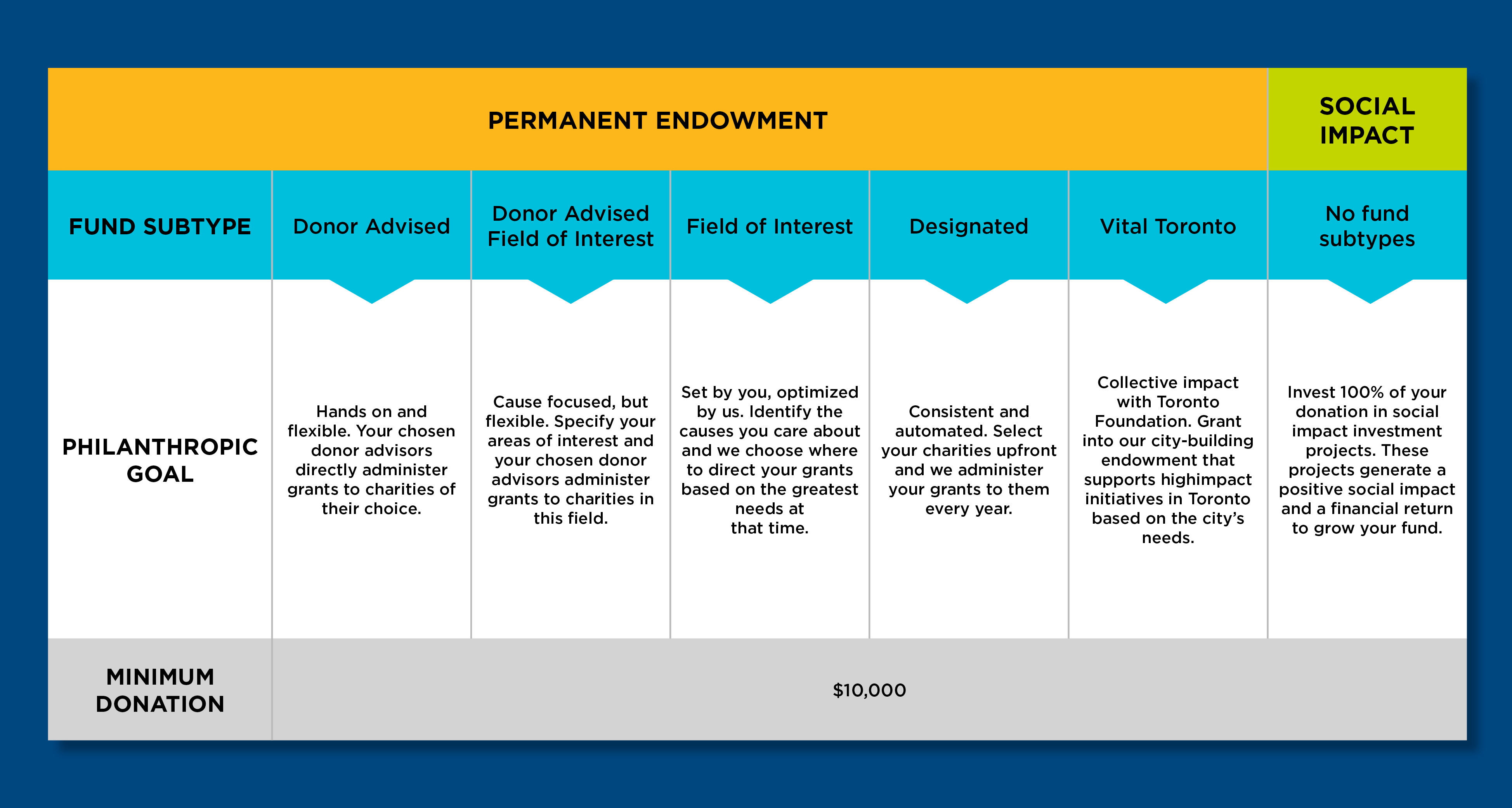 For more information, contact:
Nicola Hives
Director, Growth Strategy
416-921-2035 ext. 203
nhives@torontofoundation.ca
THE CONNECTION E-NEWSLETTER
Read the latest news, stories and insights on the city's needs and opportunities; organizations working on solutions; and how to get involved with your philanthropy.