COMMITMENT TO INDIGENEITY
HOME   >   WHAT WE DO   >   COMMITMENT TO INDIGENEITY
Toronto has been a gathering place for Indigenous people since time immemorial. Today:
Toronto is home to upwards of 70,000 Indigenous people from across Turtle Island.
Close to 90%, or 63,000 people, live at or below the poverty line.
Indigenous people in Toronto are among the most marginalized and vulnerable people in the city, facing disproportionately high levels of unemployment, food insecurity, and chronic physical and mental health conditions.
This is the legacy of colonial trauma, systemic anti-Indigenous racism, and ongoing injustices.
And yet even in the face of these stark realities, Indigenous communities in Toronto remain strong, vibrant, and resilient. But they need support to address and overcome systemic inequalities. The fact is that only 3% of online charitable donations in Canada go to charities serving Indigenous peoples* – and that must change.
To do our part, we've:
developed relationships with local and nationally focused Indigenous organizations
formalized our commitment by signing the Philanthropic Community's Declaration of Action
supported 23 Indigenous-led and serving organizations for a total of $1.1M (fiscal year 2021) together with our fundholders
supported the launch of the Indigenous Peoples Resilience Fund and participate in its learning platform
hosted an annual and now public annual event on Reconciliation
joined the Tkaronto Indigenous Prosperity Table hosted by the Toronto Aboriginal Support Services Council
strived to seek out opportunities to listen and learn from Indigenous leaders
Indigenous leaders and communities have the ideas on how to help their communities thrive. Increasingly we're inviting Indigenous leaders to share their perspectives during our donor education events, when preparing research reports and on our communications platforms. Below you can read and listen to what they have shared with us.
What We've Learned from Indigenous Leaders
Each spring we're hosting conversations with Indigenous leaders as we try to move from reconciliation to reciprocity.
In 2021 Lindsay Kretschmer, then executive director, Toronto Aboriginal Support Services Council (TASSC), met with Sylvia Maracle, former executive director, Ontario Federation of Indigenous Friendship Centres, and Kenn Richard, founder and former executive director, Native Child and Family Services of Toronto and current director, Indigenous Spirit Fund. Click on the image above to watch the webinar.
In 2020, Lindsay Kretschmer, former executive director, Toronto Aboriginal Support Services Council (TASSC), hosted a candid conversation with leaders of four member agencies to learn about the unique needs of the local Indigenous community during the pandemic, ideas on what support the community needs and how their resilience is shining through. Watch the webinar.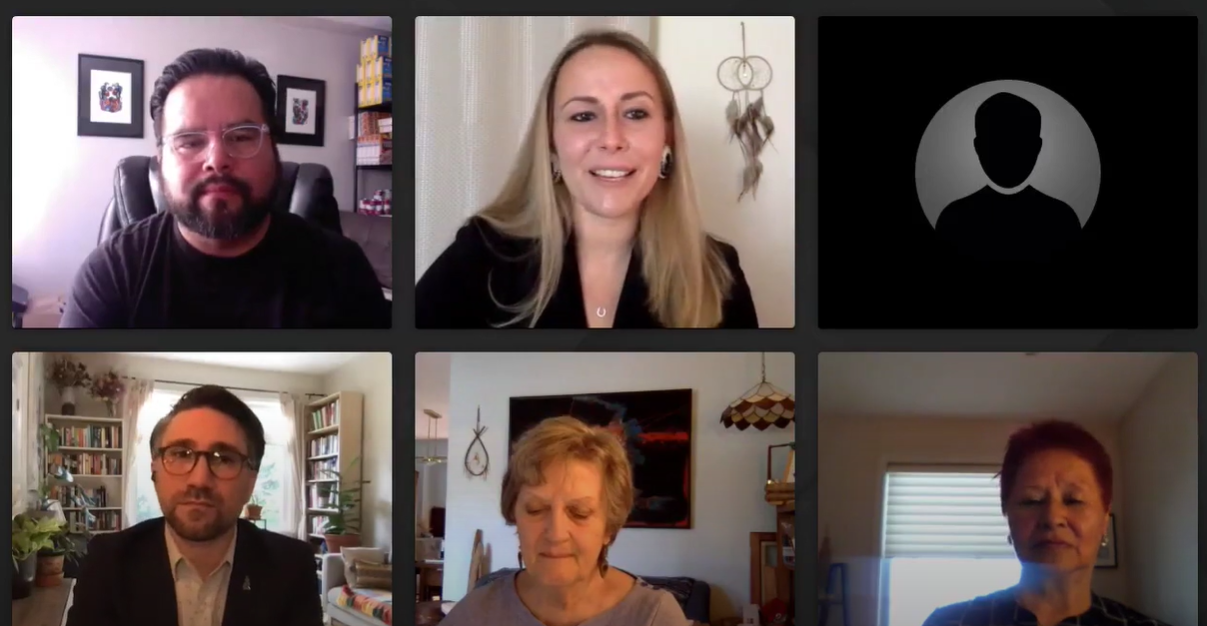 You Might also be interested in:
THE CONNECTION E-NEWSLETTER
Read the latest news, stories and insights on the city's needs and opportunities; organizations working on solutions; and how to get involved with your philanthropy.