COMMITMENT TO INDIGENEITY
HOME   >   WHAT WE DO   >   COMMITMENT TO INDIGENEITY
Toronto has been a gathering place for Indigenous people since time immemorial. Today:
Toronto is home to upwards of 70,000 Indigenous people from across Turtle Island.
Close to 90%, or 63,000 people, live at or below the poverty line.
Indigenous people in Toronto are among the most marginalized and vulnerable people in the city, facing disproportionately high levels of unemployment, food insecurity, and chronic physical and mental health conditions.
This is the legacy of colonial trauma, systemic anti-Indigenous racism, and ongoing injustices.

To do our part we actively listen and learn from Indigenous leaders, organizations and communities, and amplify their voices. 
We've also: 
Indigenous leaders and communities have the ideas on how to help their communities thrive. Increasingly we're inviting Indigenous leaders to share their perspectives during our donor education events, when preparing research reports and on our communications platforms. 
We regularly host public conversations focused on moving from reconciliation to reciprocity. Here's what we've learned.
Old problems, (age) old solutions: What Indigenous innovation can teach us all
The conversation focused on spaces and places and why/how innovation can be found through understanding the relationships  Indigenous  peoples have with place and why valuing this will empower Indigenous Peoples' self-determination, while transforming the way we solve the problems of today. Speakers included: Sara Wolfe, director of the Indigenous Innovation Initiative; Sheila Boudreau, principal landscape architect + planner, SpruceLab Inc. and Justin Wiebe, lead, innovation and strategic growth, Mastercard Foundation. Watch the webinar.
From Reconciliation to Reciprocity 2022
We discussed shifting the philanthropic narrative of reconciliation to one focused on how we can co-create reciprocity. Speakers included Indigenous leaders: K'aayhlt'aa Haanas Valine Brown, organizer, communications professional, and devoted Haida citizen belonging to the K'aawas Eagle Clan; Jess H̓áust̓i (Housty), a Haíɫzaqv (Heiltsuk) parent, writer, and land-based educator living in and working from her unceded ancestral homelands in Bella Bella; Itoah Scott-Enns, who is Tłı̨chǫ and was born and raised in Denendeh and worked for several years as executive director of the Arctic Funders Collaborative; and Lindsay (Swooping Hawk) Kretschmer, who is German, and Mohawk, was born and raised in Toronto and serves as the executive director of Toronto Aboriginal Support Services (TASSC). Watch the webinar.
From Reconciliation to Reciprocity 2020
In 2020, Lindsay Kretschmer, executive director, Toronto Aboriginal Support Services Council (TASSC), hosted a candid conversation with leaders of four member agencies to learn about the unique needs of the local Indigenous community during the pandemic, ideas on what support the community needs and how their resilience is shining through. Watch the webinar.  
Throughout the pandemic, we connected with several leaders on how they are serving the specific needs of the Indigenous community. Here are some of those stories. 
Anishnawbe Health Toronto started operating a mobile health unit out of a RV to support all the people living in encampments. But they don't turn anyone away. Read our interview with Harvey Manning, Director of Programs & Services.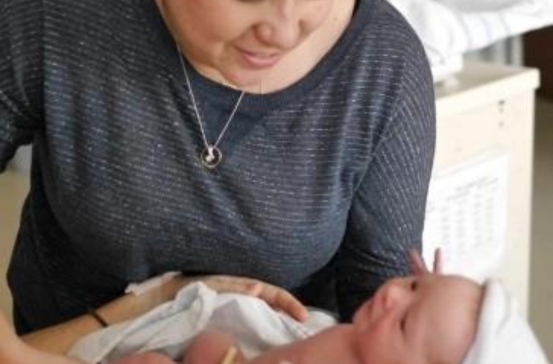 Community and culture are an important part of pregnancy and birth for many people, but especially for the Indigenous community. Hear how Seventh Generations Midwives Toronto, a group of midwives who offer primary reproductive and pregnancy care to families in Toronto with a focus on Indigenous families, is continuing to provide perinatal support. Read more
THE CONNECTION E-NEWSLETTER
Read the latest news, stories and insights on the city's needs and opportunities; organizations working on solutions; and how to get involved with your philanthropy.