HOME   >   INSIGHTS ON TORONTO  >   RESEARCH AND REPORTS 
Resources to Inform Your Philanthropy
Understanding Toronto's strengths and challenges is the key to informed philanthropy and civic engagement. Our research and reports are designed to surface the data, analysis and voices of lived experience and experts doing the heavy-lifting on the ground.
TORONTO VITAL SIGNS REPORT
The Toronto's Vital Signs Report tracks 10 key quality of life indicators in Toronto.
It serves as an annual snapshot of the trends and issues affecting our city and an actionable tool for policy-makers, community leaders and philanthropists.
Read our 2020 Fallout Report that highlights key insights from experts working on the ground for an equitable recovery.
Watch Vital Signs Videos:
The Good to Give Guide highlights small- and mid-size charities and grassroots initiatives in Toronto tackling the most pressing challenges facing Toronto. They need financial support to scale up their success.
Use the guide to provide direction — and inspiration — to your giving. Read the current issue.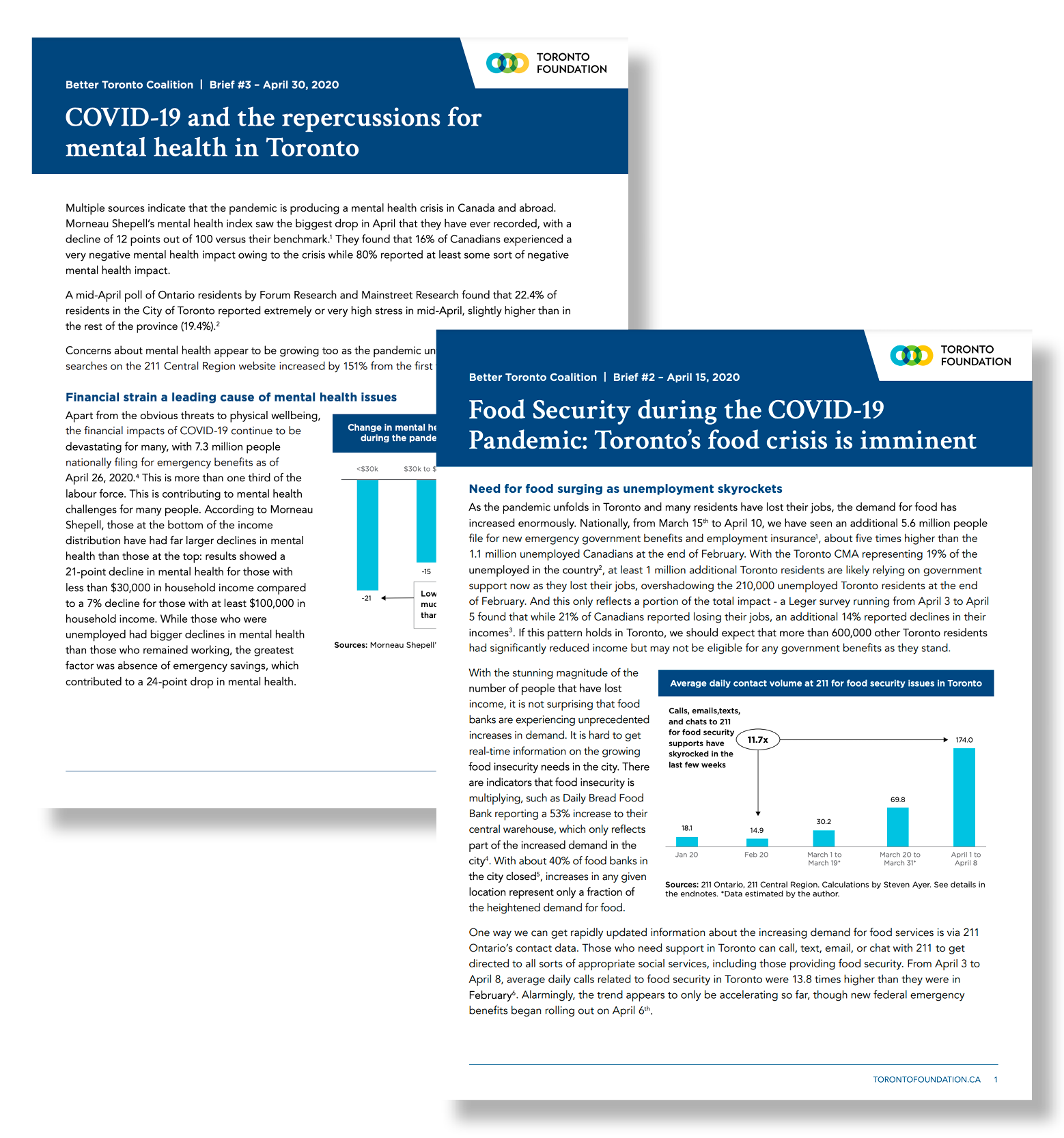 COVID-19 Research briefs that provide data and analysis as trends unfold, and what it could mean for our city.
You Might also be interested in:
THE CONNECTION E-NEWSLETTER
Read the latest news, stories and insights on the city's needs and opportunities; organizations working on solutions; and how to get involved with your philanthropy.