HOME   >   GET STARTED   >   FUND OPTIONS
There are several fund types to choose from. To decide, consider your:
charitable goals
timeline
how hands-on you want to be
The chart below summarizes our different fund types with their associated goals, minimum balances, and subtypes.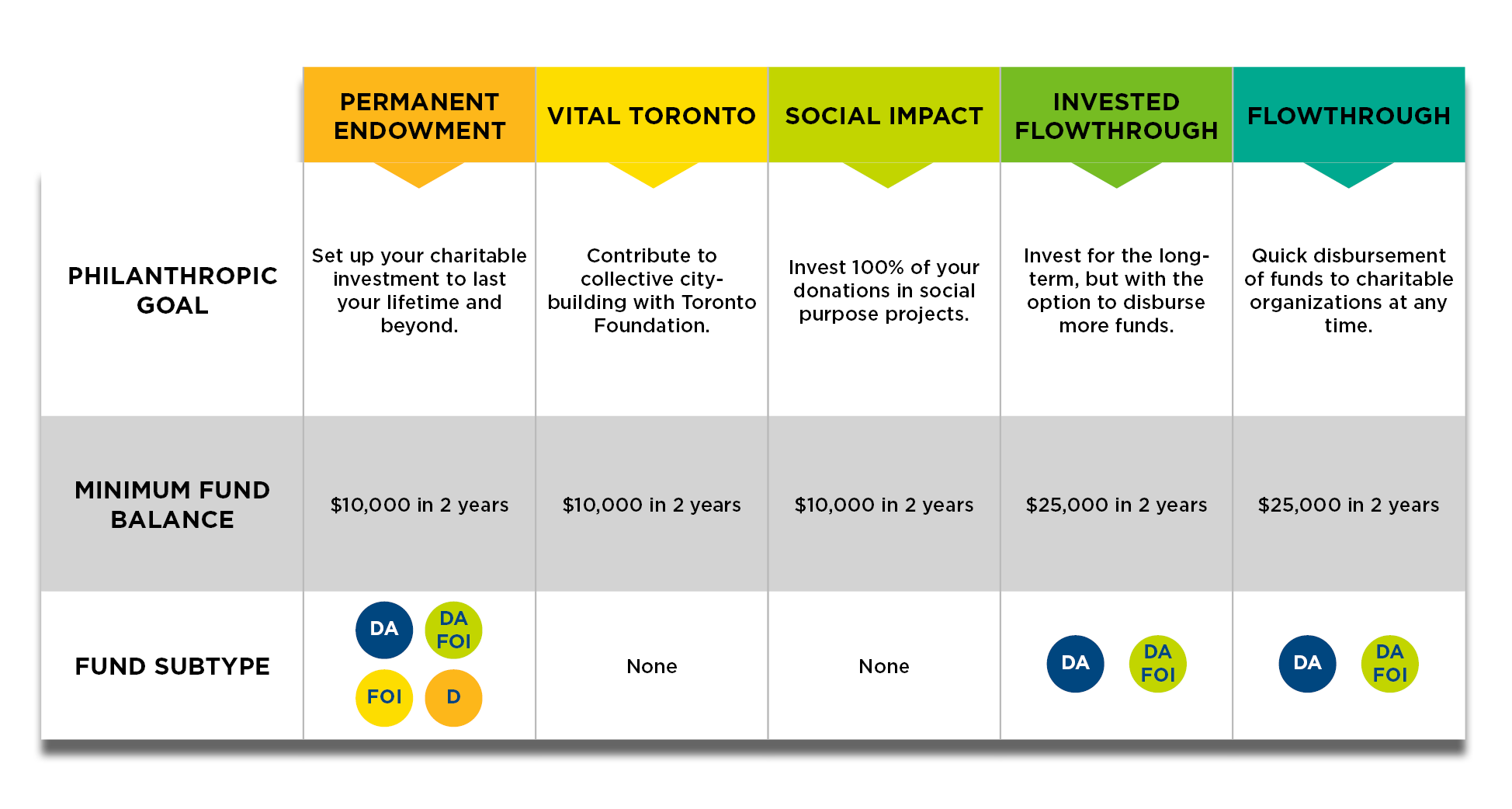 Donor advised



Hands on and flexible. You directly administer grants to charities of your choice.

Donor advised field of interest
Cause focused, but flexible. Specify your areas of interest and grant to the charities of your choice working in this field.

    Field of interest

Set by you, optimized by us. Identify the causes you care about and we choose where to direct your grants based on the greatest needs at that time.

     Designated

Consistent and automated. Select your charities upfront and we administer your grants to them every year.
For more information, contact:
Aneil Gokhale
Director, Philanthropy
416-921-2035 ext. 212
agokhale@torontofoundation.ca
You Might also be interested in:
THE CONNECTION E-NEWSLETTER
Read the latest news, stories and insights on the city's needs and opportunities; organizations working on solutions; and how to get involved with your philanthropy.