HOME   >   GET STARTED   >   FUND OPTIONS
There are several fund types to choose from. To decide, consider your:
charitable goals
timeline
how hands-on you want to be
The chart below summarizes our different fund types with their associated their fees, minimum balances, and granting amounts.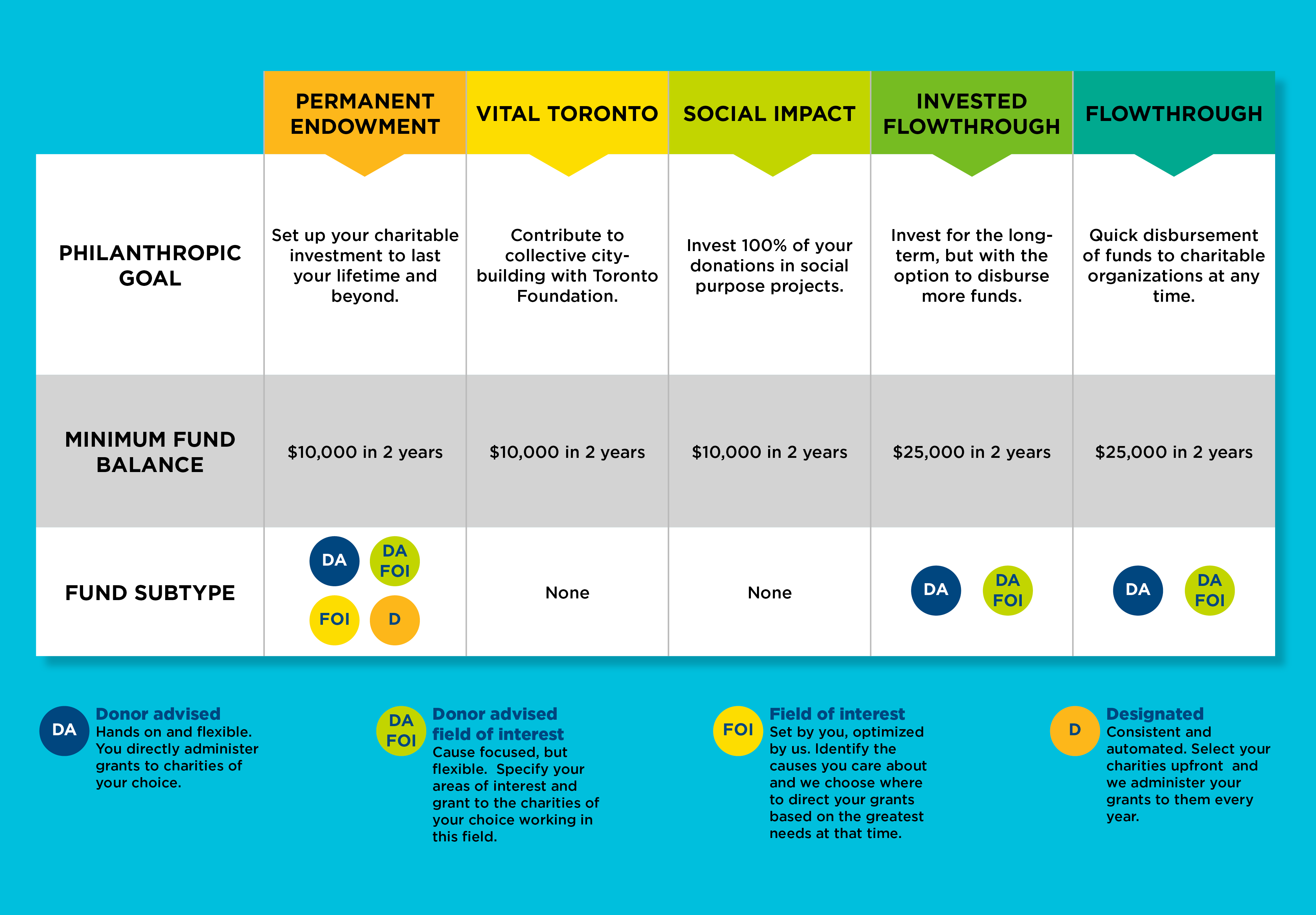 For more information, contact:
Aneil Gokhale
Director, Philanthropy
416-921-2035 ext. 212
agokhale@torontofoundation.ca
You Might also be interested in:
THE CONNECTION E-NEWSLETTER
Read the latest news, stories and insights on the city's needs and opportunities; organizations working on solutions; and how to get involved with your philanthropy.