HOME   >   FUNDHOLDERS   >   TRUST COLLECTIVE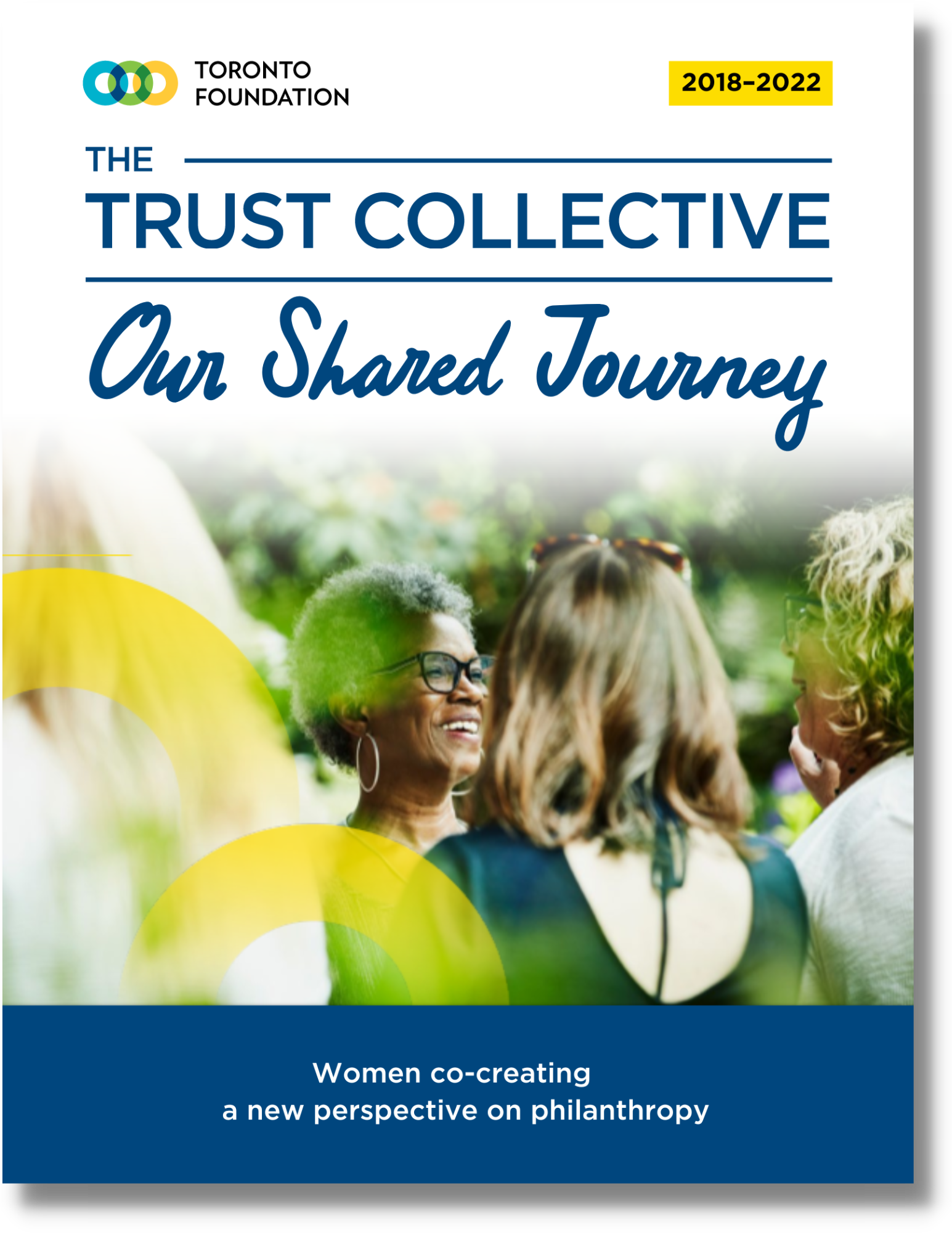 The Trust Collective has been a three-year collaborative learning journey to advance gender equality, involving more than 50 women philanthropists and women-led and/or women-serving charitable organizations.
A first-of-its-kind campaign for Toronto Foundation, the idea was to share power between philanthropists and charitable leaders to address the issues faced by women and girls in our city and beyond—and reimagine what women-led philanthropy can look like.
The program launched in 2019 and wrapped up in fall 2022. To see a list of all participating funds and read reflections from members on our journey together click here.
Leadership staff from the following organizations participated in the journey: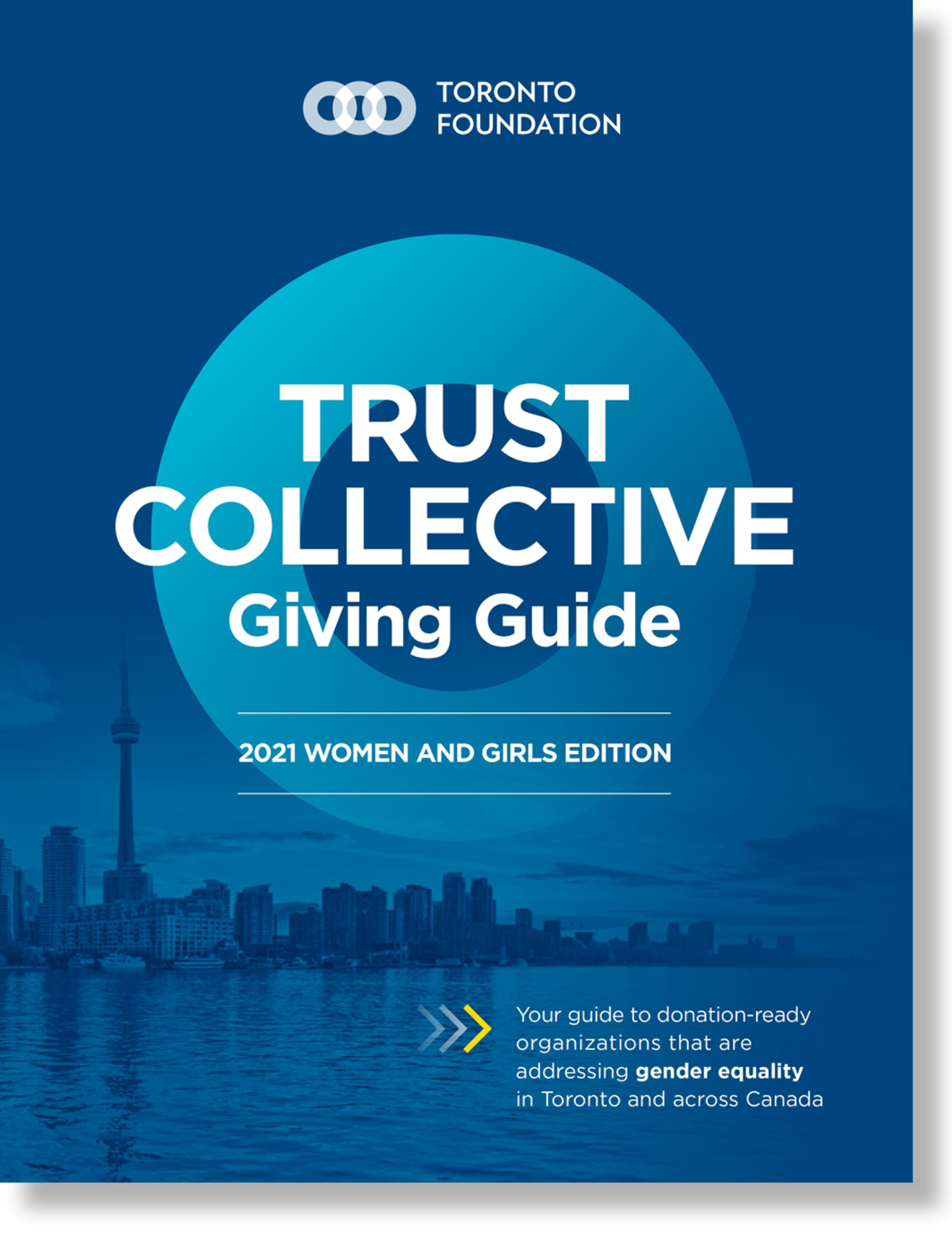 The Trust Collective Giving Guide is your guide to donation-ready organizations that are addressing gender equality in Toronto. These organizations are the grantees of the Gender Equality Fund.
The first section of this guide profiles our 2020 and 2021 Toronto Foundation Gender Equality Fund grantees: organizations whose core activities, leadership, mission, and vision are committed to advancing gender equality. They were selected because of their ambitious, local projects that advance gender equality.
This second section of the guide profiles Toronto Foundation's Trust Collective grantees: women-led and/ or women-serving charitable organizations that have come together with female philanthropists in a unique model to advance gender equality.
THE CONNECTION E-NEWSLETTER
Read the latest news, stories and insights on the city's needs and opportunities; organizations working on solutions; and how to get involved with your philanthropy.