HOME   >   FUNDING OPPORTUNITIES   >   SOCIAL IMPACT INVESTING
Now you have the option of carrying out your philanthropic work as funders of social impact investments through the Vital Social Impact Investment Fund. The investments generate financial returns while also intentionally and measurably making a positive social impact. Each investment aligns with the issue areas outlined in the Foundation's biennial report on quality of life in the city, Toronto's Vital Signs.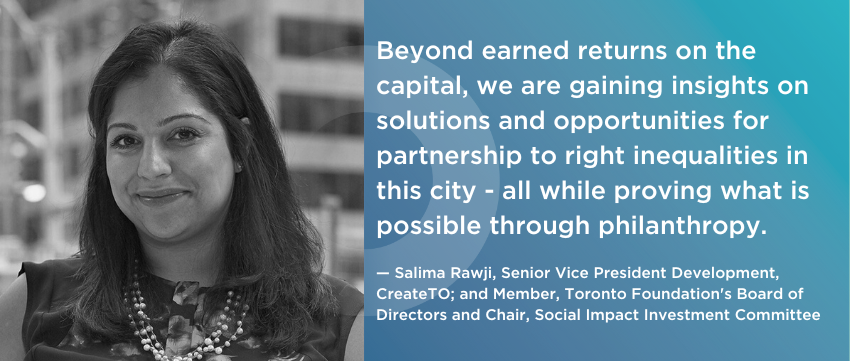 Toronto Foundation and our investors have partnered together out of a shared interest in using investing as a tool to create social change. Since 2017 we've grown the permanent pool to almost $12 million and made 18 sizable impact investments, described below. As our loans mature and are paid back, we are able to re-invest, and we will continue to methodically evaluate risks and returns, and do our detailed due diligence on new potential investments that come our way.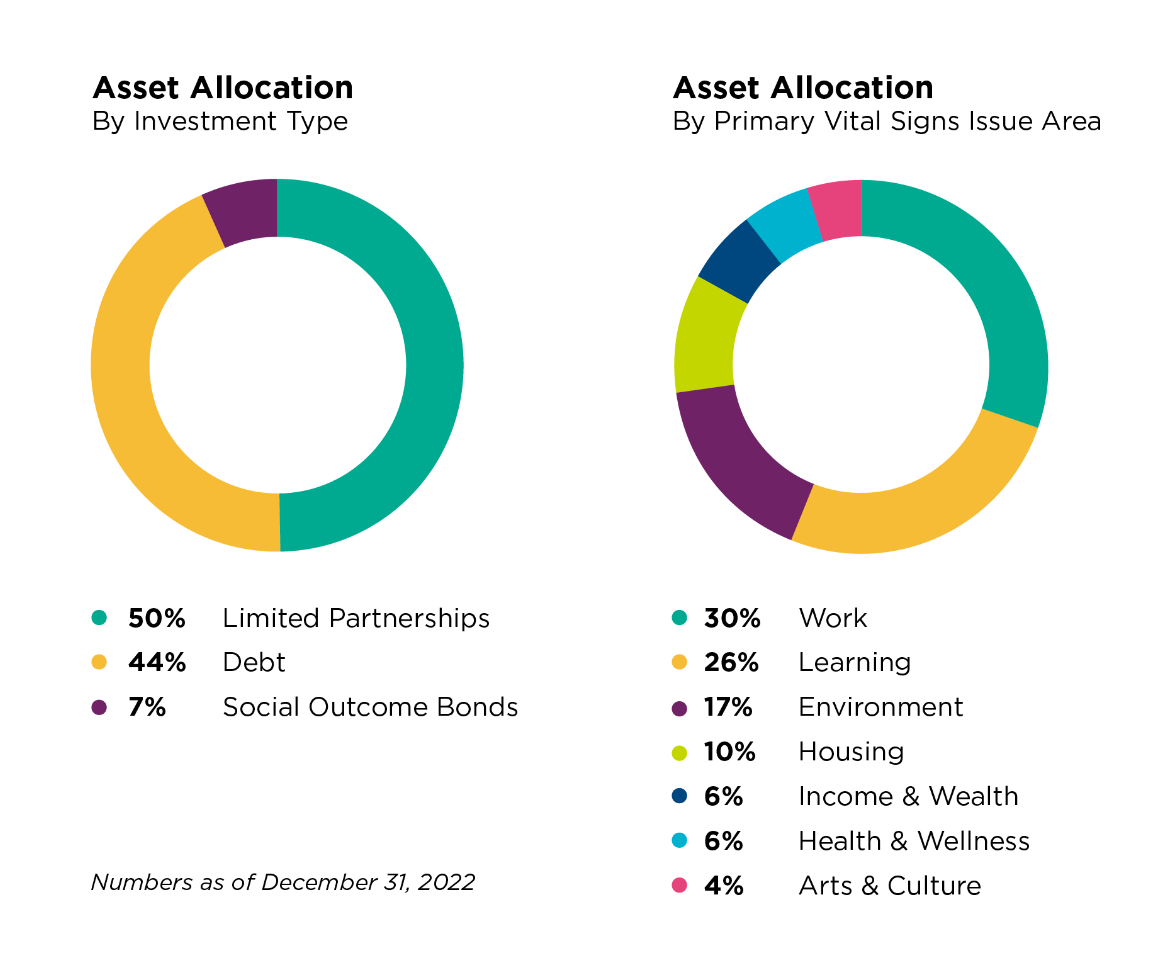 Head over to the Meet Our Philanthropists webpage, to see the list of contributors to the Vital Social Impact Investment Fund. This pooled fund is what makes our impact investments possible. If you'd like to join the family please contact: agokhale@torontofoundation.ca
Find the members of our Social Impact Investment Advisory Committee here.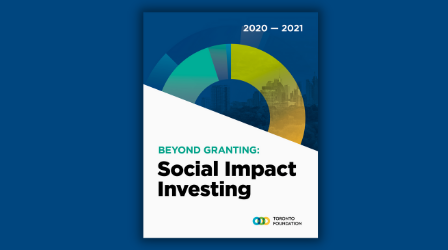 From June 2020 to June 2021 we pooled more assets to maximize our impact. We also stepped into new territory. Read stories on our latest three investees and a reflection from chief operating officer, Denise Arsenault.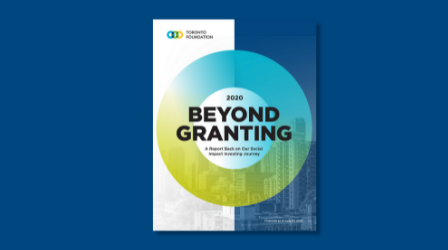 Read our first-ever social impact investing report, released in fall 2020, for our reflection on our first four years building up our social impact investing program, what we've learned and where we're headed.
You Might also be interested in:
THE CONNECTION E-NEWSLETTER
Read the latest news, stories and insights on the city's needs and opportunities; organizations working on solutions; and how to get involved with your philanthropy.