Parkdale's Neighbourhood Land Trust
HOME   >   FUNDING OPPORTUNITIES   >   INVESTEE PROFILES
Parkdale's Neighbourhood Land Trust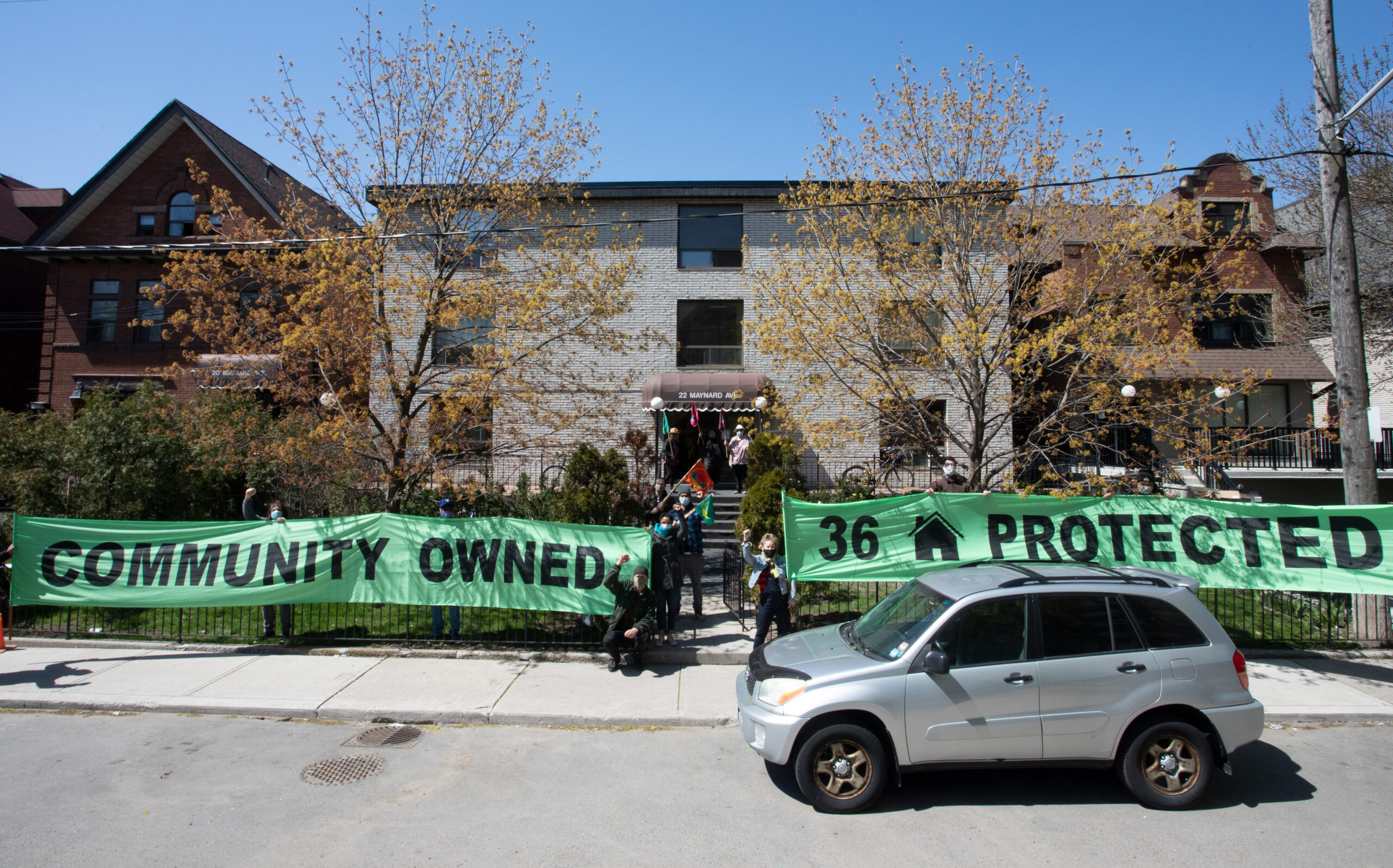 Published in Fall 2021. All details reflect this time period.
The Preserve and Protect Guarantee Program buys rooming houses to permanently preserve local affordable housing.
According to The Neighbourhood Land Trust's research report, the Parkdale Rooming House Study, 28 rooming houses had been lost to the gentrification and renovictions between 2007 – 2017, resulting in the eviction of 350 vulnerable tenants -- and there was imminent risk of another 800 tenants being displaced and potentially becoming homeless. Much of this loss was resulting from sales of buildings from long-term operators to investors and corporate landlords who aggressively upscaled or converted the buildings.
Over the next couple of years, the Trust tried to purchase several of the properties that came up for sale with the intention of preserving the affordable housing, but was stumped by challenges including slow-to-materialize public funding or owners wanting to close deals more quickly than public funders could consider applications from the charity. In the process more buildings were lost and more tenants lost their housing.
In response, the Trust urgently sought out other ways to raise enough working capital to be prepared to act on the next opportunity.
Together with Vancity Community Investment Bank, the Trust launched the Preserve and Protect Guarantee Program, which, in exchange for deposits, offered investors interest-yielding guaranteed-investment certificates. While the loans are now paid back, more than over $8 million of capital was raised, made up in part by $2.6M in guarantees put forward by investors, including Toronto Foundation and other foundations.
In April 2021, through the Preserve and Protect Guarantee Program, the Trust proudly announced the successful acquisition of 22 Maynard Avenue, a three-storey residential building containing 36 units of affordable rental housing. Prior to the purchase by the Trust, the property was at risk of being lost to developers wanting to upscale the units as income property. The Trust is now working with the City of Toronto and the Canada Housing and Mortgage Corporation (CMHC) to secure grant funding and long-term financing to enable to Trust to repay the investors and commit to a 99-year affordability period. Now providing affordable rental housing to 51 households, 22 Maynard Avenue is the second at-risk affordable rental property in Toronto to be acquired by a community land trust.
In the fall of 2022, NLT received a payment of $5.4M from the City of Toronto's Multi-Unit Rental Acquisition program, to enable NLT to convert 22 Maynard Avenue to permanently affordable housing. As a result, NLT has successfully refinanced the $8M+ Preserve & Protect Guarantee Program acquisition loan and replaced it with a $2.79M first mortgage with VCIB. This means that all of NLT's 84 properties, with a total of 205 rental units, are now permanently secured as community-owned affordable rental housing.
According to Joshua Barndt, executive director, The Neighbourhood Land Trust, "Every year we lose more affordable housing to real estate speculation than we could ever build or replace. We can secure affordable housing through acquisition for one-third to 50% less of the cost of developing new affordable housing and we can do it much faster."
Learn more here. Read more in the Globe and Mail and Toronto Star.
Read our other investee profiles: Raven Indigenous Capital Partners, SKETCH: Project Home.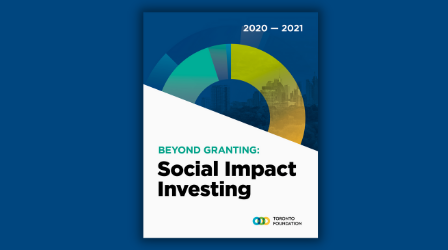 From June 2020 to June 2021 we pooled more assets to maximize our impact. We also stepped into new territory. Read stories on our latest three investees and a reflection from chief operating officer, Denise Arsenault.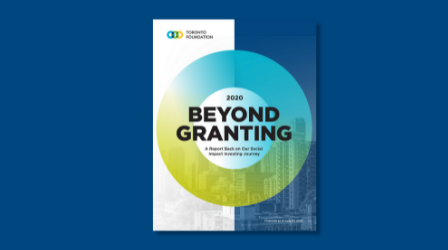 Read our first-ever social impact investing report, released in fall 2020, for our reflection on our first four years building up our social impact investing program, what we've learned and where we're headed.
THE CONNECTION E-NEWSLETTER
Read the latest news, stories and insights on the city's needs and opportunities; organizations working on solutions; and how to get involved with your philanthropy.