Black and Indigenous Futures Fund
HOME   >   FUNDING OPPORTUNITIES   >   BLACK AND INDIGENOUS FUTURES FUND
ADVANCING SOLUTIONS FOR AN EQUITABLE RECOVERY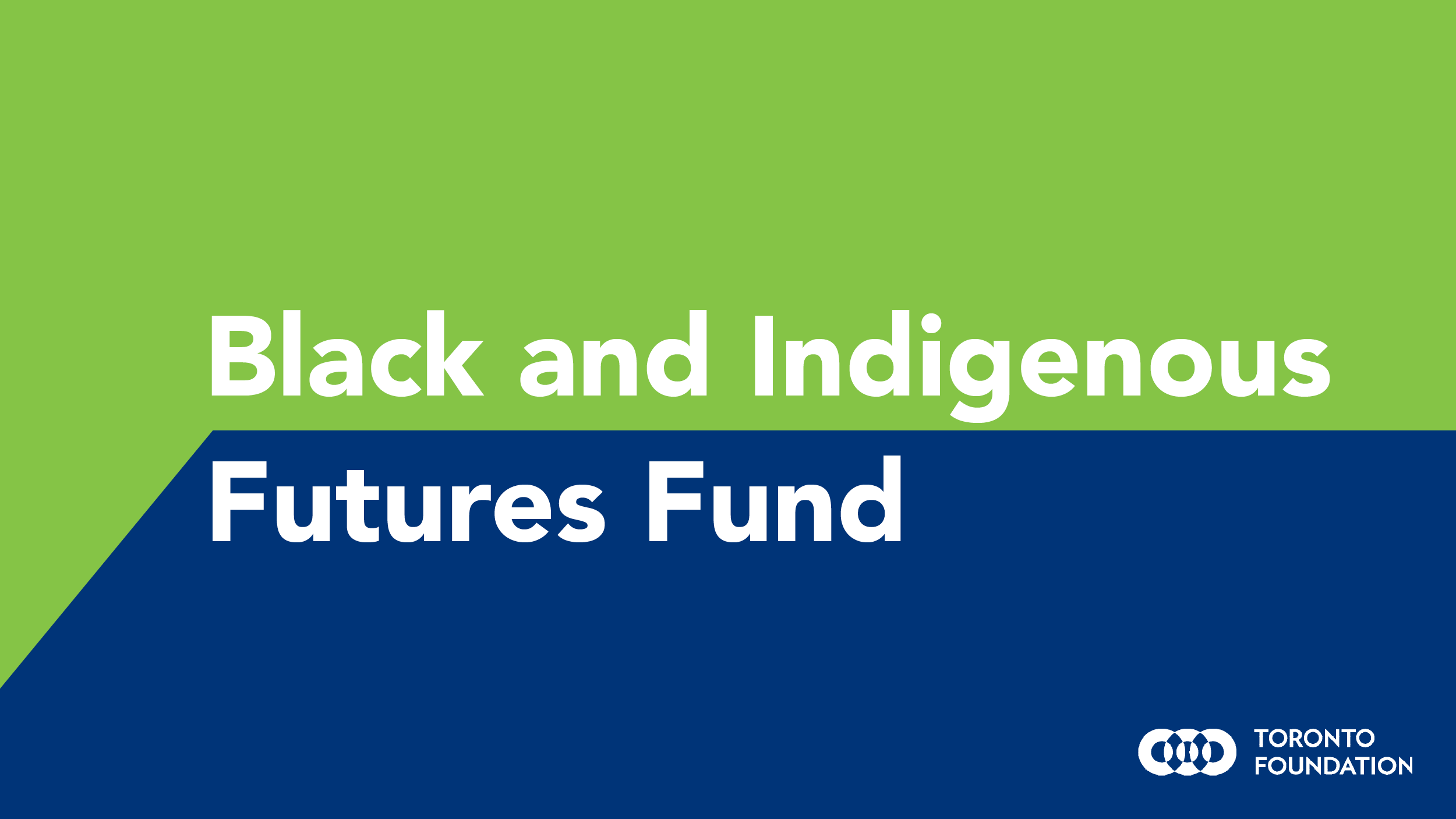 Inequality has been a defining reality of Toronto for a long time – and the pandemic has deepened those divisions. The Black and Indigenous Futures Fund is one response to our shared acknowledgement of systemic inequality and in particular, racism that permeates all aspects of society — including philanthropy. Racial injustice has particularly affected Black and Indigenous communities and warrants actionable and meaningful responses. 
WHAT IS THE BLACK AND INDIGENOUS FUTURES FUND?
The Black and Indigenous Futures Fund has been designed to support Black and Indigenous leaders, organizations, and grassroots groups who are best equipped to identify and advance solutions for their communities as they adapt to today's circumstances, and push for an equitable and just recovery from the challenges of COVID-19. These communities have systemically not had a say when it comes to shaping and accessing philanthropy's funding opportunities. 
In the fall of 2020, Toronto Foundation convened a Leadership Table of sector experts representing Black, Indigenous and People of Colour from across Toronto to lead the development and implementation of this fund, as well as the selection of the grantees. 
The selection committee defined what Black-led/serving and Indigenous-led/serving meant and it embraces a broad leadership group. "Led" in this context reflects a collection of decision-makers and influencers that spans the executive leadership, senior and program staff as well as volunteers, including the board. 
Grants from the fund
From 2021-2023, we are grateful to be able to be contributing $320,000 annually to support qualified donees, thanks in part to a group of generous donors. In 2021 we also embarked on a pilot program with discretionary funds of $80,000 to support grassroots groups and initiatives, without charitable status or a trusteeship relationship. 
The creation of this new funding opportunity is an important step in our commitment in addressing systemic and institutional challenges as we build for an equitable recovery in our city.  
At the end of the program, we'll be evaluating its impact and our ability to consistently empower Black and Indigenous-led and serving organizations. 
You Might also be interested in:
THE CONNECTION E-NEWSLETTER
Read the latest news, stories and insights on the city's needs and opportunities; organizations working on solutions; and how to get involved with your philanthropy.