HOME   >   SOCIAL CAPITAL   >   COMMUNITY LEADERS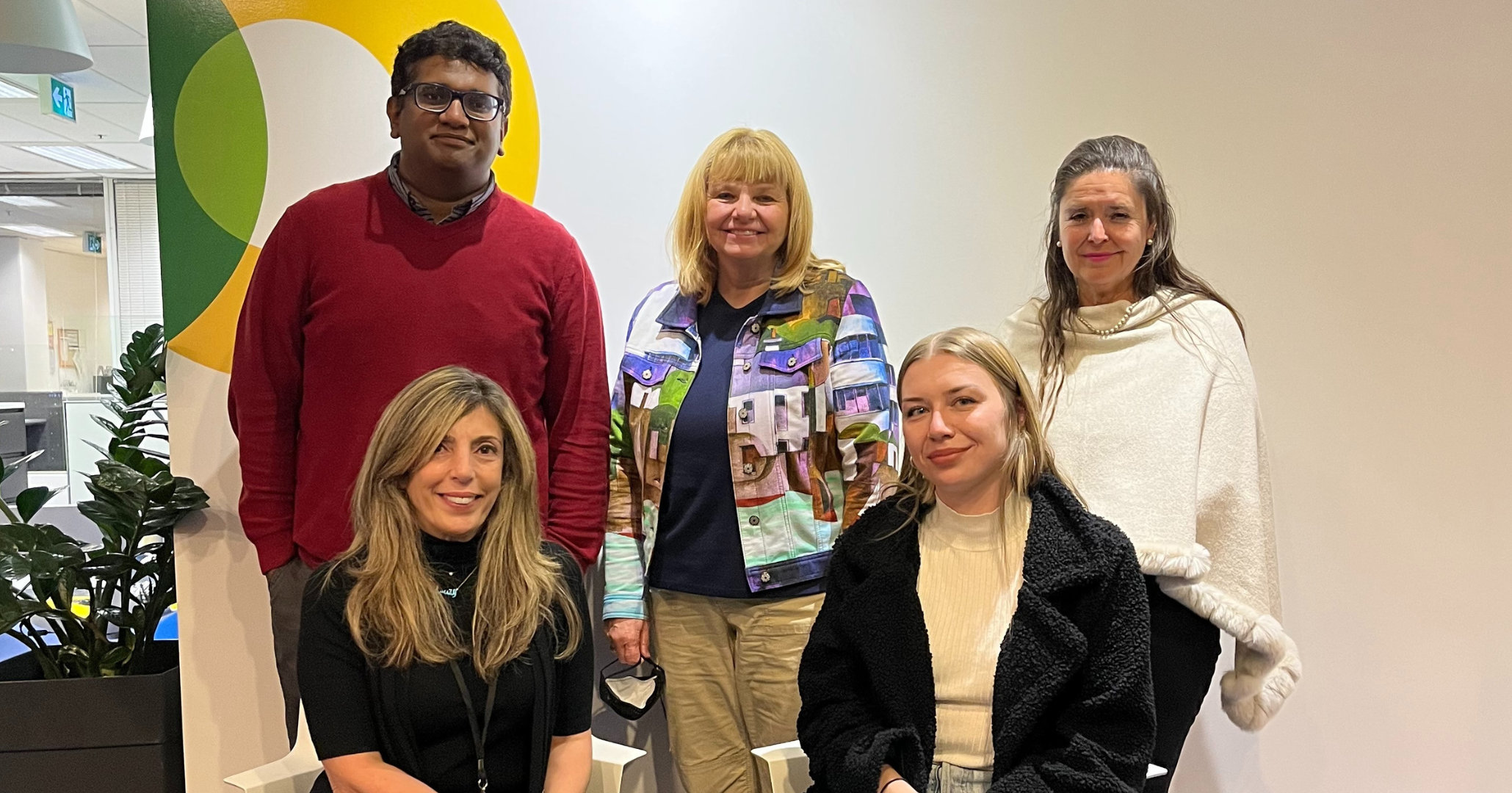 Representatives from the five Social Capital Grantees met in fall 2022 to allocate funding across their groups
Inspired by our Social Capital Study research, Toronto Foundation is excited to pilot the Toronto Social Capital Grants, a new program designed to tap into collaborative wisdom and further the role of community organizations in building and strengthening social capital. We are partnering with five high-impact equity-serving organizations who together are determining how to allocate $250,000 across their groups by building trust, connection, networks, mutual support and in particular, reciprocity.
Through this pilot, we hope to better understand the levers that build community connections and evolve our understanding and practice of granting models that puts collective decision-making into the hands of community organizations.
Read about their work below and check out voices from other community leaders working on social networks, civic engagement, social trust, neighbourhood support and wellbeing.
A settlement and community agency, the ACCT strives to enable and empower individuals, families, and communities to lead informed, productive, and culturally sensitive lives. Programming builds on clients' strengths and needs, and works on improving trust, belonging, social connection and civic engagement to facilitate newcomer integration. 
ANDPVA is Canada's oldest Indigenous arts service organization. Colonialism, patriarchy, and racism have eroded social trust. Through collaborative partnerships and mutual education, the organization works to increase civic engagement, trust, and understanding of Indigenous peoples, as well as the trust Indigenous people have for non-Indigenous communities.  
OBIA enhances the lives of Ontarians living with the effects of acquired brain injury (ABI) through education, awareness and support. The Association addresses the stigma and in turn, feelings of distrust that can come with the cognitive, physical, and behavioural challenges experienced following brain injury, as well as disconnects with social networks, police, healthcare systems, etc.  
SAAAC Autism Centre is a Toronto based charity whose mission is to make autism services equitable for all Canadians.  Using a multi-disciplinary approach, the Centre offers services supporting the development of individuals on the autism spectrum at all life stages, along with their caregivers. 
Located east of downtown Toronto, CL&D delivers programs in adult literacy, academic upgrading, leadership development, immigrant integration, civic engagement, as well as skills development, social entrepreneurship and volunteerism for youth. The organization builds social capital by strengthening community members' capacity to navigate human services systems, engage with neighbours, create and join social networks, and serve as neighbourhood champions.  
The Social Capital Grants follow the social capital research cycle. We released the first-ever Toronto Social Capital Study in 2018 and followed up in 2022. Read the latest Toronto Social Capital Study here. 
THE CONNECTION E-NEWSLETTER
Read the latest news, stories and insights on the city's needs and opportunities; organizations working on solutions; and how to get involved with your philanthropy.