HOME   >   INSIGHTS ON TORONTO  >   PUBLIC ACTION
This is where you'll find our work and initiatives in support of Toronto that fundholders can adopt or join in with. Whether it's responding swiftly to urgent challenges or participating in a learning journey, there are a variety of ways for us to learn and act together.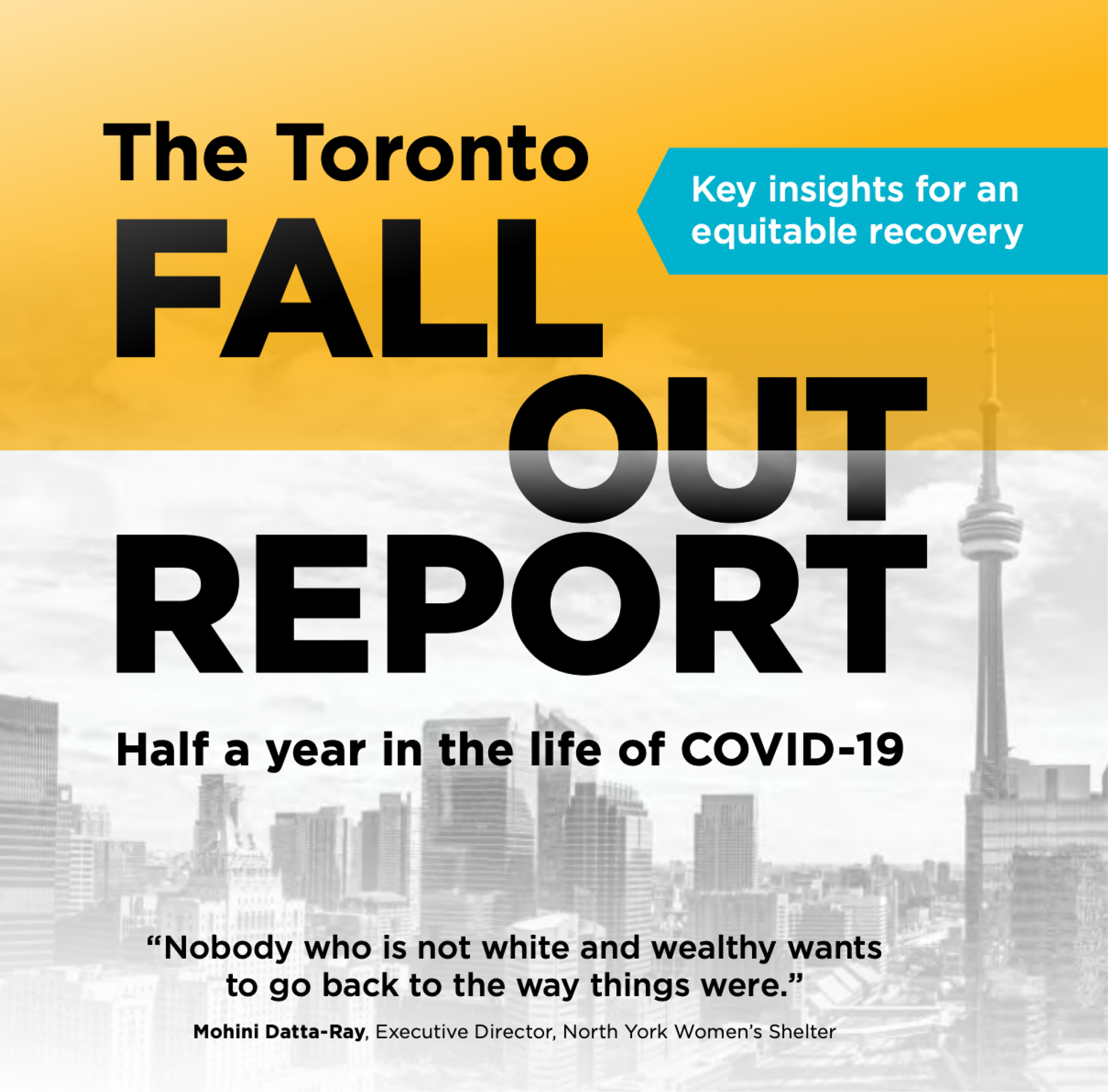 The Toronto Fallout Report documents the disproportionate impacts of COVID-19 on marginalized populations and the organizations that serve them.
At the same time, it surfaces the knowledge and expertise of community leaders. Their perspectives and leadership will point the way to a more fair and just social and economic recovery in Toronto.
A program for fundholders that centers on learning, understanding the new philanthropy and supporting community priorities.  
PANDEMIC GIVING GUIDE: 9 tips
300 sector leaders share their insights a clear and urgent message: giving perspectives and actions need to quickly change.
A webinar series featuring on-the-ground insights from nonprofit leaders supporting communities during COVID.
High-impact organizations that are addressing Toronto's greatest inequalities right now
In support of the victims of Ukrainian International Airlines Flight 75.
In support of the victims of the 2018 van attack.
For more information, contact:
Sarah Pendleton
Project Manager
416-921-2035 ext. 228
spendleton@torontofoundation.ca
THE CONNECTION E-NEWSLETTER
Read the latest news, stories and insights on the city's needs and opportunities; organizations working on solutions; and how to get involved with your philanthropy.