Raven Indigenous Capital Partners
HOME   >   FUNDING OPPORTUNITIES   >   INVESTEE PROFILES
Raven Indigenous Capital Partners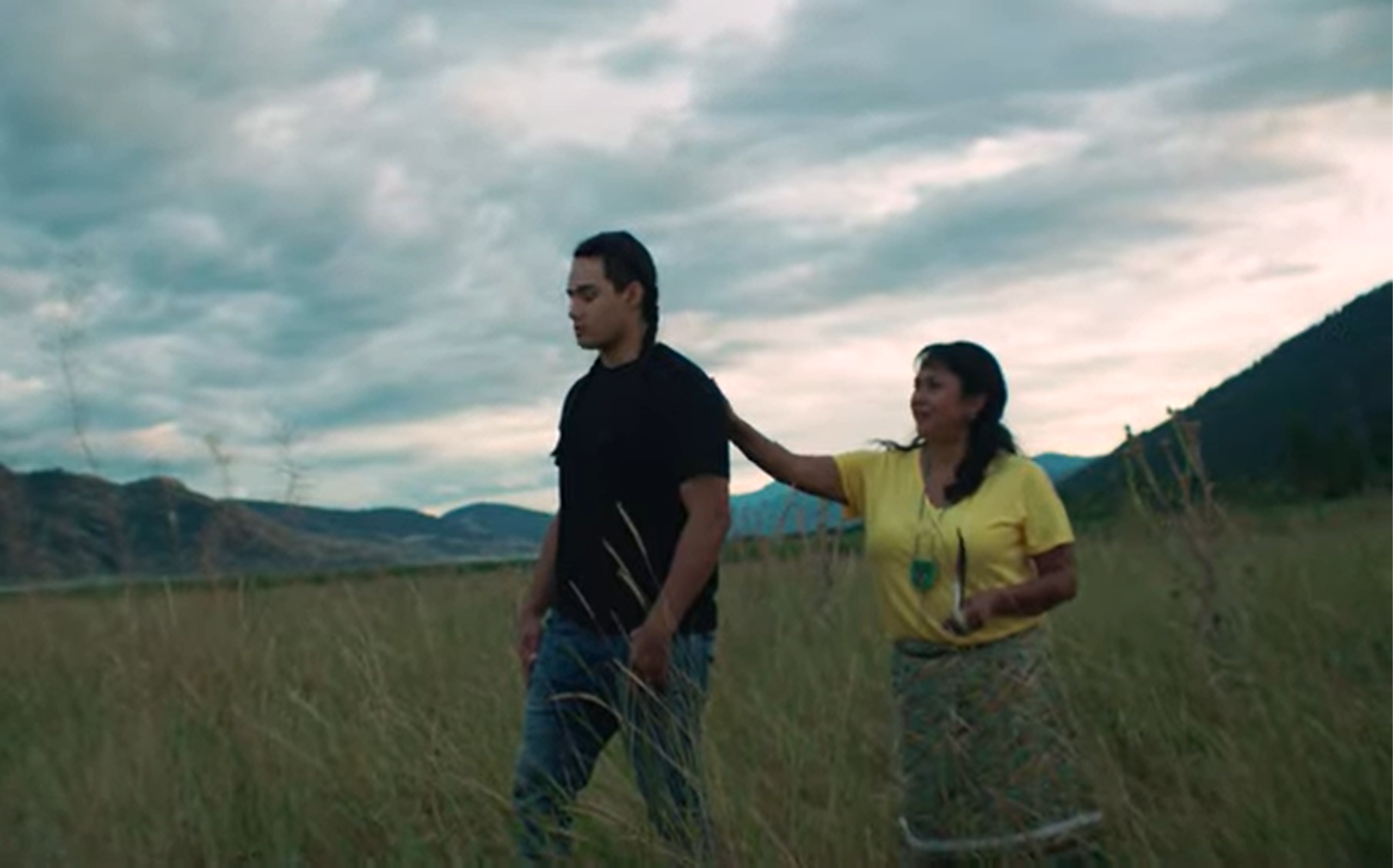 Published in Fall 2021. All details reflect this time period.
While loans and debt-based capital are sometimes available to Indigenous entrepreneurs, founders of Raven Indigenous Capital Partners believe a customized approach is essential.
"We're talking about Indigenous entrepreneurs with the potential to build up their communities," says Paul Lacerte, co-founder of Raven. "You need to take time to build relationships and trust, within a cultural framework, and then provide equity-based capital so they have room to scale their business before focusing on paying back a loan."   
Founded in 2017, Raven is Canada's first Indigenous-led and -owned social finance intermediary and was created to remove barriers to economic inclusion, growth, and wealth for Indigenous-led early-stage startups in Canada. 
In 2019, they created the Raven Indigenous Impact Fund (RIIF), a venture capital equity fund that provided financing to Indigenous businesses that otherwise wouldn't have access to capital and promised investors a net annualized a targeted return of 6 to 8%. By early 2021, Raven secured $25 million in total capital commitments from 38 investors, including $1 million from Toronto Foundation.  
The fund is focused on opportunities in information and communications technologies, food security, renewable energy and natural products. So far RIIF has supported seven Indigenous enterprises with intentions to get behind another five.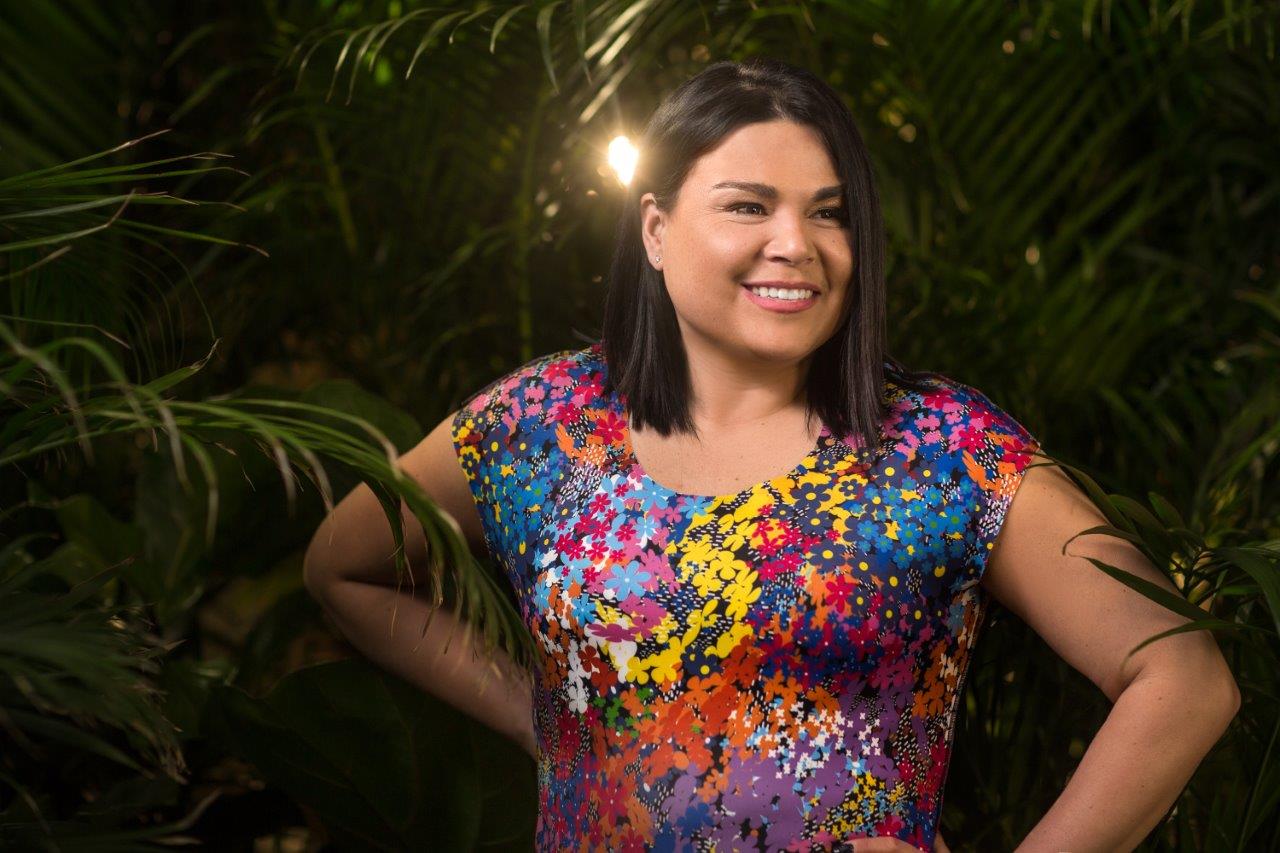 "Working with an Indigenous-led investor I don't have to worry that they will push us to commercialize our identity," says Jennifer Harper, founder of Cheekbone Beauty. "Raven also offered more than any other investor and didn't demand a stake in the company." 
Jennifer Harper, founder of Cheekbone Beauty
Since launching, the company's founders have added more investment readiness tools for Indigenous entrepreneurs including a year-long investment accelerator fellowship and an innovation lab to help facilitate outcomes contracts.  
In early 2023, Toronto Foundation invested an additional $650k in Rave's Fund II, a $50-75 million fund to support more Indigenous startups in the northern and southern parts of Canada, as well as the United States.
Read our other investee profiles: Parkdale's Neighbourhood Land Trust, SKETCH: Project Home.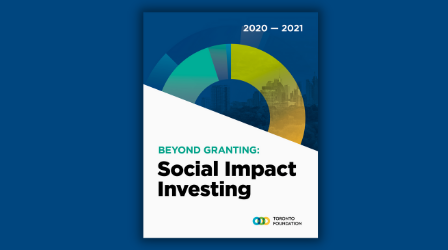 From June 2020 to June 2021 we pooled more assets to maximize our impact. We also stepped into new territory. Read stories on our latest three investees and a reflection from chief operating officer, Denise Arsenault.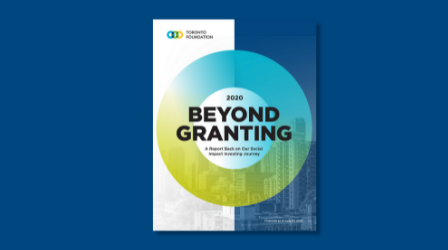 Read our first-ever social impact investing report, released in fall 2020, for our reflection on our first four years building up our social impact investing program, what we've learned and where we're headed.
THE CONNECTION E-NEWSLETTER
Read the latest news, stories and insights on the city's needs and opportunities; organizations working on solutions; and how to get involved with your philanthropy.