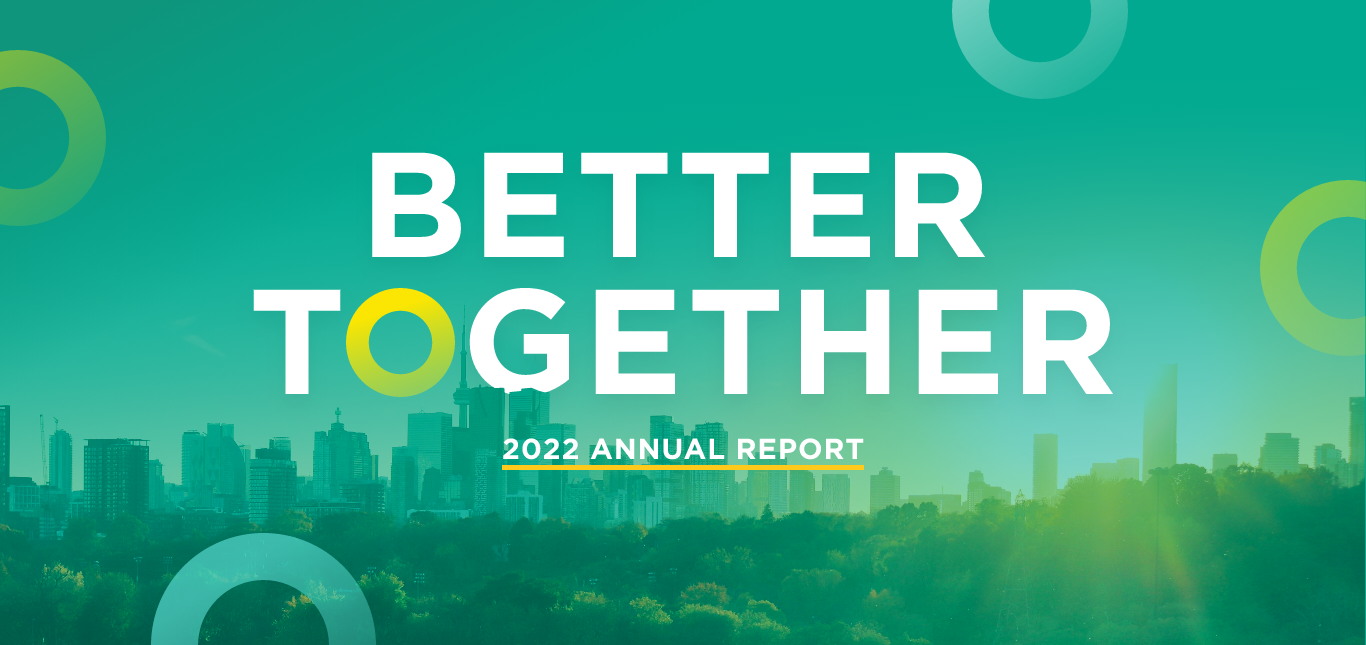 Through COVID we all became less connected, but some more so than others. And yet we have plenty of reasons to be hopeful. We are convinced that we're better together in all that we do.
GRANTING, ACCOUNTABILITY AND SOCIAL JUSTICE
FINANCIAL REPORT & INVESTMENT STRATEGY
We have invested 23% of our main pool in socially responsible investment products and 51% of the portfolio with fund managers that are signatories of the United Nations' Principles for Responsible Investment or have environmental, social & governance (ESG) policies.

We acknowledge we are on the traditional territories of the Huron-Wendat, the Anishinabek Nation, the Haudenosaunee Confederacy and the Mississaugas of the Credit First Nation. While Indigenous communities in Toronto remain strong, vibrant, and resilient, they need support to address and overcome the impact of colonialism and systemic inequalities. Furthering Indigenous reconciliation and sovereignty are integral to achieving a more fair and just society where everyone can thrive.
We aim to be an ally and to fund local Indigenous organizations.
YOU MIGHT ALSO BE INTERESTED IN…
The most in-depth look at social capital in the city, released by Toronto Foundation and the Environics Institute, along with 15 partners, the report covers Torontonians' wellbeing based on their social networks, social trust, civic engagement and neighbourhood support. 
Community organizations are rebuilding social networks across the city. Torontonians needing support, who can't find it elsewhere, often turn to smaller community organizations. More donations can be the difference between an organization's ability to serve community needs or not.
You Might also be interested in:
THE CONNECTION E-NEWSLETTER
Read the latest news, stories and insights on the city's needs and opportunities; organizations working on solutions; and how to get involved with your philanthropy.