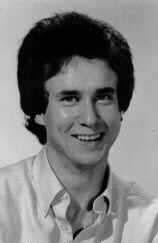 Though his life was cut short by cancer, Bruce Beauchamp's legacy of leadership and inspiration lives on through the Bruce Beauchamp Memorial Fund at the Toronto Foundation. Established by Bruce's parents Walter and Elinor in 1988, the Fund is overseen by the Beauchamp family which comes together each year to select the worthy causes that the Fund will support, thus carrying on and building Bruce's legacy. The focus of the Bruce Beauchamp Memorial Fund is giving to high-impact health related charitable organizations that have touched the lives of each family member in a special way.
On an annual basis the Beauchamp family reaches out to family and friends in hopes to grow the Fund further to increase the impact of the Fund in the city of Toronto and across Canada.
For more information about the Bruce Beauchamp Memorial Fund family please visit http://brucebeauchampmemorialfund.ca.
This Fund's granting purpose is subject to change at the request of the Donor Advisor.
To enable the Donor Advisor to properly recognize donors for their contributions, Toronto Foundation will share your contact information and donation amount with the Donor Advisor unless you have checked the anonymous box on the donation form.