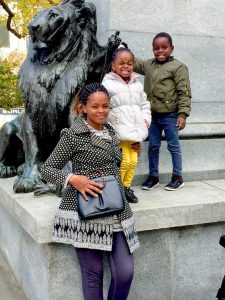 The Caroline Quinns and Children Fund honours the legacy of Caroline Quinns and her three children; Ryan Njuguna, Kellie Pauls and Rubi Pauls. Their lives were tragically cut short on March 10, 2019 when Ethiopian Airlines Flight 302 plummeted to the ground killing all aboard. Carol, her three children and her mum were traveling to her native country Kenya for a visit.
Before her passing, Carol was working in Accounting at a bio-fuels company in Hamilton, South of Toronto. Ryan and Kelli were students at St. Joseph Elementary School in Hamilton and Rubi was a young baby, just nine-months old.
Carol was an excellent academic achiever. She was a model young mother and woman, and a mentor to many young women in her native community. She endeavoured to uphold and teach morality and believed in an African proverb that 'if you educate a woman, you educate a nation'. She hoped to eventually stabilize financially and start up a fund dedicated towards helping pay schools for teenage girls and children from economically unable families.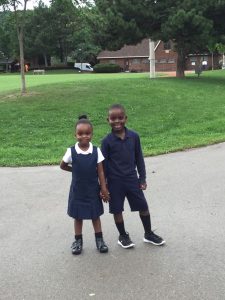 Ryan and Kelli shared a great love for family. In the words of their teachers and classmates, they exuded a contagious 'joie de vivre', and they quietly led with a strong moral compass. Ryan enjoyed playing soccer and athletics and Kellie and Rubi enjoyed singing and dancing. If their lives had not cut short at such tender ages, Ryan, Kelli, and Rubi would undoubtedly have grown up to best serve their community, following in the footsteps of their mummy and daddy.
This Fund honours Carol and her children. Initially, the Fund will focus on providing direct humanitarian support to communities in Canada, Kenya, and other countries of Africa. At this time, the Fund offers support to causes in the provision of education, healthcare, food, clothing, and clean water.
Your generous support will help in growing the legacy of these four beautiful souls.
(We are in the process of designing a separate website for the The Caroline Quinns and Children Fund which will provide frequent updates and more information about projects and communities benefitting from your kind donations).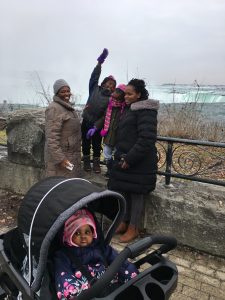 If you wish to avoid any credit card charges, you can make cheques payable to 'Toronto Foundation', with 'The Caroline Quinns and Children Fund' in the memo line.
Cheques can be mailed to:
Toronto Foundation
1603-33 Bloor Street East
Toronto, Ontario
M4W 3H1
This Fund's granting purpose is subject to change at the request of the Donor Advisor. To enable the Donor Advisor to properly recognize donors for their contributions, Toronto Foundation will share your contact information and donation amount with the Donor Advisor unless you have checked the anonymous box on the donation form.