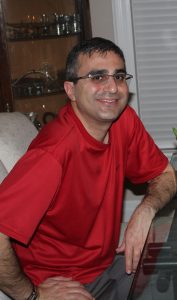 The Dr. Kasra Pazuki Foundation was established in 2020 in memory of Dr. Kasra Pazuki who passed in 2013. The Foundation serves to continue Kasra's generosity of spirit and kindness to those less fortunate around him.
The intention of the fund is to pass on lifelong values of philanthropic giving to the next generation through annual acts of philanthropy.  As the genuine desire to help and selflessly give to others is sparked for generations to come, Kasra's legacy continues forever.
This Fund's granting purpose is subject to change at the request of the Donor Advisor. To enable the Donor Advisor to properly recognize donors for their contributions, Toronto Foundation will share your contact information and donation amount with the Donor Advisor unless you have checked the anonymous box on the donation form.