Building Networks to Shake Up Systems

East Scarborough Storefront
The East Scarborough Storefront uses the power of collaboration to support people and build community in an inner suburban neighbourhood in East Scarborough. Its service hub builds on the strengths of 35 partner agencies to bring vital programs and services—from personal finance to mental health to legal support—
to east Scarborough.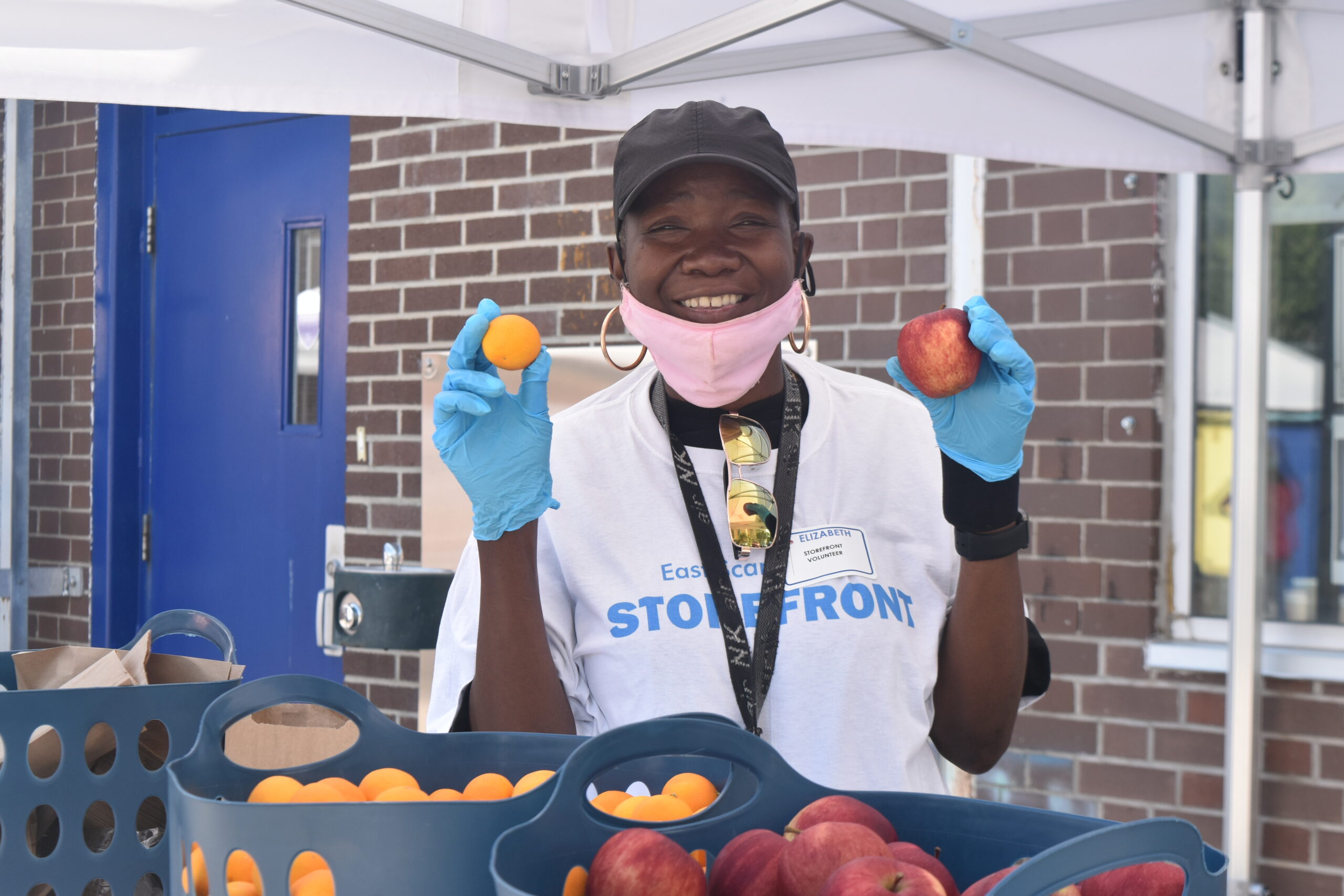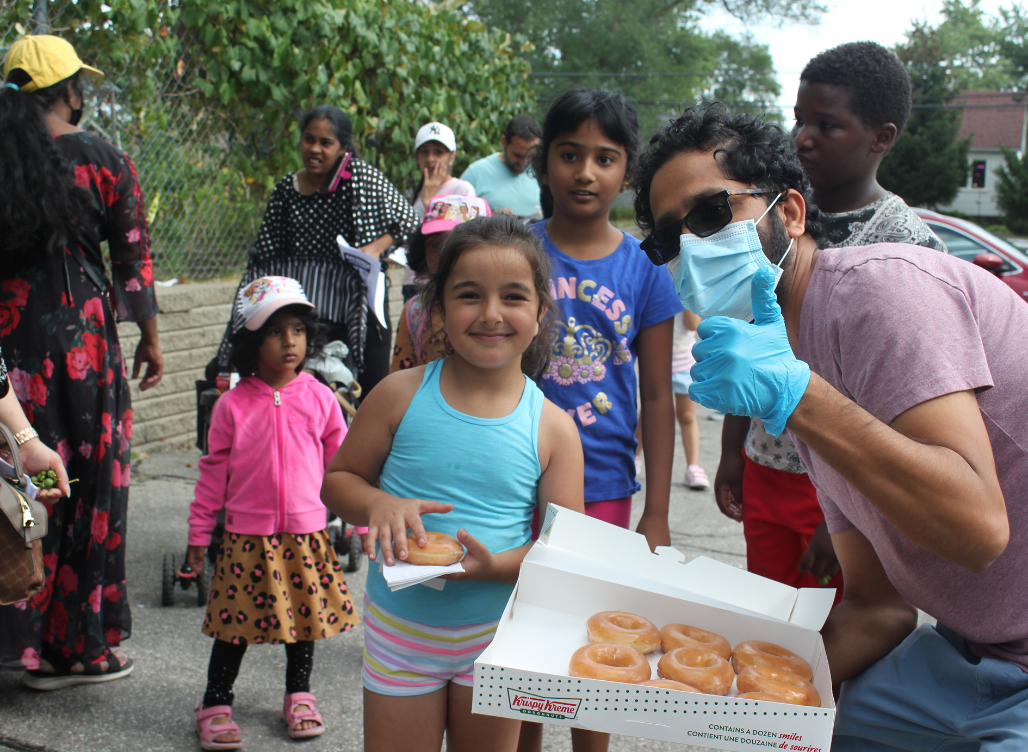 Almost 30% of the people living in East Scarborough live below the poverty line. It is home to the largest Indigenous community in Toronto outside of the downtown.
Sources: Custom Area Census Profile 2016, Census: Housing and Indigenous Peoples 2021

We leverage what is good in the community for the benefit of the community; we connect ideas, people, resources, and passion; we connect opportunities with local initiatives to strengthen the community.
Toronto Foundation fundholders:
New to the Toronto Foundation?
Learn how your donation can go farther.
Captions:
Top Right: Volunteer and resident leader Elizabeth distributing free, healthy fresh fruit to local residents at East Scarborough Storefront's Sports Pad launch event.
Bottom Left: Handing out doughnuts at the summer backpack drive for local families
THE CONNECTION E-NEWSLETTER
Read the latest news, stories and insights on the city's needs and opportunities; organizations working on solutions; and how to get involved with your philanthropy.