My Philanthropic Checklist
Tips & Reminders to Support your Ongoing Philanthropic Learning, Planning & Action
✓ Practice continuous learning by setting a philanthropic learning goal for the year.
✓ Keep your values & philanthropic guiding principles* top of mind as you plan. Ensure alignment with any co-fundholders.
*Refer to your completed cards from the Ground Your Giving Session (previously known as the All the Feels Session)
✓ Identify / re-affirm an issue area(s) you are focused on.
Examples: food security, environment, health, arts
✓ Identify organizations working to make change within your issue area (you'll be notified of your Available To Grant or ATG in April).
✓ Make grants keeping in mind the fundamentals of good granting.
✓ In addition to your granting, consider other actions you could incorporate into your philanthropic planning.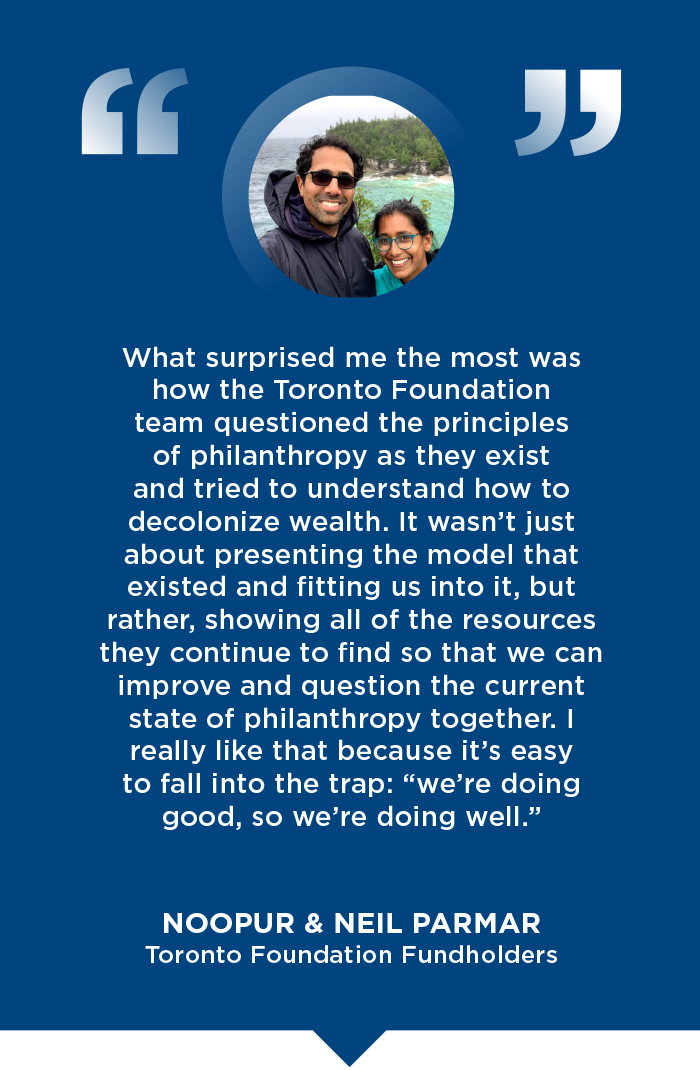 For more information, contact:
Nicole Nunes
Fundholder Engagement Officer
416-921-2035 ext. 218
nnunes@torontofoundation.ca
THE CONNECTION E-NEWSLETTER
Read the latest news, stories and insights on the city's needs and opportunities; organizations working on solutions; and how to get involved with your philanthropy.