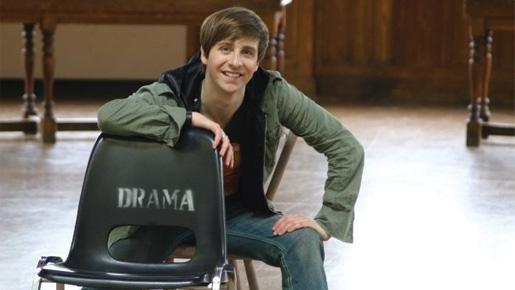 "Ask and you shall be told… Life is too short to spend it blending in."
This quotation was written by Nigel Gough Jr. only days before he was tragically killed in a cycling accident in Toronto on the evening of September 26, 2010. He was 28.
His family and friends read these inspired words and find profound meaning, for they seem to perfectly encapsulate his beautiful existence and everything for which he stood. Nigel knew life was precious and didn't waste any time trying to conform to socially prescribed norms. With courage, from an early age he dared to be different.
Nigel was an outspoken advocate for gay rights and a vibrant member of Toronto's gay community. His political aptitude was displayed at a young age. Nigel was an out and proud teenager who faced homophobic bullying in high school.
When few supported his efforts to raise awareness about homophobia in our city's classrooms, the resourceful Nigel reached out to the media to tell his story of victimization in an articulate manner. Nigel was able to highlight a problematic culture that existed within Toronto-area high schools; a culture whereby openly gay students were not being offered adequate support and counselling from staff, and were consequently being discouraged from making sexual orientation known to peers for fear of the potential repercussions. This was 2002 when Nigel was 19 years old.
Over the past decade, Nigel became a citizen of the world, travelling extensively, and making friends at every stop along the way. His world revolved around the theatre. He craved the excitement of being on stage, performing to an audience and making people fall out of their seats in hysterical fits of laughter.
Before the tragic accident, Nigel had recently been accepted into the prestigious Central School of Speech and Drama in London, England where he planned to complete his Master's degree.
He was a beautiful soul, destined for great things, and his family wish to ensure that his legacy lives on by creating a memorial fund in his name at the Toronto Community Foundation which will be used to support up and coming actors and playwrights in Toronto through the Buddies In Bad Times Theatre Young Creator's program. Buddies was an integral part of Nigel's life; as a gay youth it was a safe haven where Nigel could retreat to engage with like-minded individuals and study his craft; and as a young adult it became his first point of contact for employment when he found himself at home in Toronto.
Just as Nigel was reaching his full potential, his fund will help other budding stars reach theirs.
This Fund's granting purpose is subject to change at the request of the Donor Advisor.
To enable the Donor Advisor to properly recognize donors for their contributions, Toronto Foundation will share your contact information and donation amount with the Donor Advisor unless you have checked the anonymous box on the donation form.