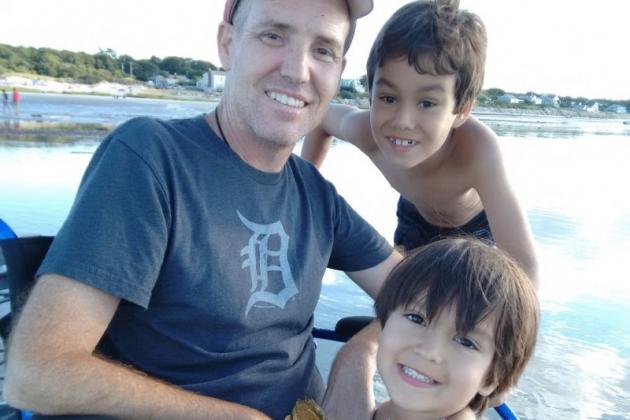 Our friend Pete has a problem, one of human engineering… as he's been diagnosed with Lou Gehrig's disease, or ALS (Amyotrophic Lateral Sclerosis).
ALS is a neurological disease that attacks the motor neurons and leads to progressive muscle weakness. ALS can eventually progress to the muscles that are needed for speech and swallowing, and even to the muscles needed for breathing, which is fatal.
Currently, there is only 1 medication that has been approved for treating ALS (riluzole) and the evidence for its
effectiveness isn't great. It prolongs life for 2-3 months, and it was approved almost 25 years ago! In our view it's time to do more.
There are many clinical trials under way all around the globe, but it takes time. That's what Pete and other fighting ALS don't have enough of. Pitch4Pete strives to reduce the time to becoming a treatable disease. By supporting innovative research we hope to slow the clock.
Please help us achieve the extraordinary and donate to our cause. 
To enable the Donor Advisor to properly recognize donors for their contributions, Toronto Foundation will share your contact information and donation amount with the Donor Advisor unless you have checked the anonymous box on the donation form.