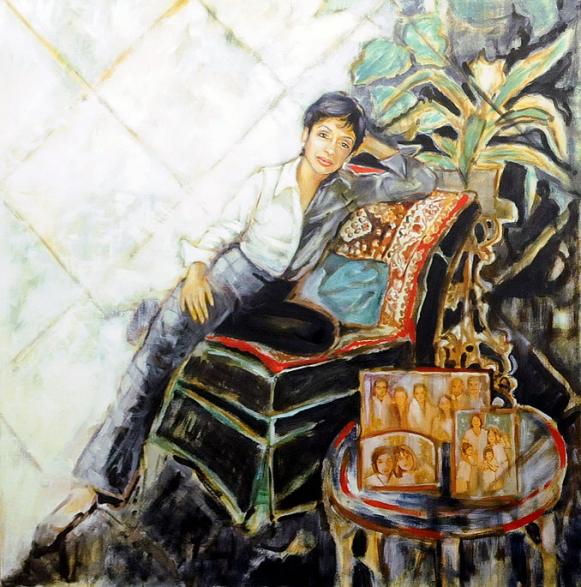 The Sheela Basrur Centre was established in March 2008 to honour the legacy of Dr. Sheela Basrur. An outstanding leader in the field of public health, Dr. Basrur built strong relationships with many organizations and with the people of Ontario. Dr. Basrur had a remarkable career before succumbing to cancer on June 2, 2008 at the age of 51.
Following Dr. Basrur's death in June 2008, family and friends came together with Public Health Ontario staff to commemorate her achievements and raise funds to establish the Centre.
Through the generous support of five founding partners and personal donations, the Sheela Basrur Centre was established less than one year later. In April 2009, Public Health Ontario hosted the official opening of its head office named the Sheela Basrur Centre and launched the Centre's programming. That celebration brought together more than 100 family members, friends, colleagues, government officials, board members and staff.
The Sheela Basrur Centre is both a physical space housing the head office of Public Health Ontario, and a series of programs. Public Health Ontario's Head office at 480 University Avenue was named the Sheela Basrur Centre to recognize her role in the creation of the agency, among many other accomplishments. The receptions at Public Health Ontario features a sampling of Sheela's awards and a beautiful painted portrait by Gerda Neubacher.
The Sheela Basrur Centre programs seek to advance public health knowledge and strengthen its leadership within Ontario through educational activities aimed at existing and emerging professionals. The Sheela Basrur Centre is guided by an advisory council and is coordinated and supported by Public Health Ontario.
To enable the Donor Advisor to properly recognize donors for their contributions, Toronto Foundation will share your contact information and donation amount with the Donor Advisor unless you have checked the anonymous box on the donation form.