Please join
Sharon Avery,
President & CEO, Toronto Foundation;
Jay Pitter,
award-winning placemaker, author, and John Bousfield Distinguished Visitor in Planning, University of Toronto; and
Steven Ayer, 
lead author and researcher, Common Good Strategies, for the release of the 2019 Toronto's Vital Signs Report.
Vital Signs has long been regarded as the "city's report card" and what a year it has been, filled with the gains and pains of a growing city. Join us to get involved in this critical conversation.
*Tickets are free, but space will be limited.
**This venue is accessible. ASL interpretation will be provided. Please let us know if accommodations are required.
Event Details
Registration is now open
October 8, 2019
9:00 AM - 11:30 AM (reception with light refreshments afterwards)
CBC Glenn Gould Studio
250 Front St W, Toronto, ON M5V 3G5
Keynote Speaker
Jay Pitter, MES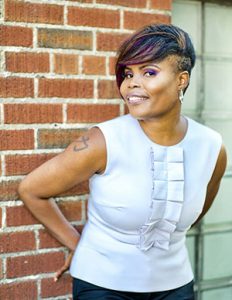 Jay is an international placemaker and author whose practice mitigates growing divides in urban centres. She leads institutional city-building projects, rooted in neighbourhood knowledge, focused on cultural heritage interpretive planning,
gender-based mapping, inclusive public engagement, safe streets, and healing fraught sites.
Creating more inclusive cities is not just a professional mission for Jay; it is personal. Her city-building values are informed by the long-term mentorship of her second-grade Irish Canadian teacher who modeled the power of reaching across social divides when she was a child growing up in public housing. As a result of her lived and professional experiences, Jay shapes urgent city-building conversations through media platforms such as the Agenda and Canadian Architect. She delivers keynotes and participatory lectures for institutions like UN Women, MIT, the Canadian Urban Transit Association, University of British Columbia, and her alma mater, York University. Also, Jay taught a graduate level urban planning course at Ryerson University using Subdivided, an anthology that she co-edited and contributed to, as the core text.
Recently, Jay consulted on Edmonton's heritage plan; delivered a professional development process at UN Women headquarters in New York City; and led (RE)IMAGINING CHEAPSIDE, a Confederate monument placemaking process in Lexington, Kentucky, that was part of a submission granted the Creating a Healthy City for All Design Award. She is currently designing an inclusive placemaking and planning course, which she will teach at the University of Detroit Mercy's School of Architecture. Jay has also been named the John Bousfield Distinguished Visitor in Planning by the University of Toronto-2019-2020 academic year. In the upcoming months, Jay's HER City project will engage women in public space audits and play. Her forthcoming book, Where We Live, will be published by McClelland & Stewart in 2020.