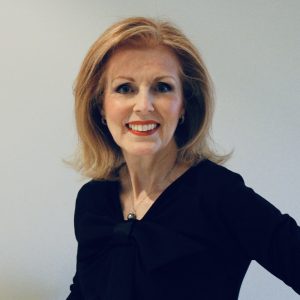 "I would teach children music, physics, and philosophy; but most importantly music, for the patterns in music and all the arts are the keys to learning."
― Plato
The Anne-Marie H. Applin Foundation was established in 2020 to honour the legacy of Anne-Marie H. Applin, a lifelong champion of the arts. Anne-Marie was a firm believer in the transformative and immutable power of the arts in building strong individuals and societies.
The Foundation's initial plan is to support artists across a range of media and will grant funds through Canadian arts organizations chosen annually by Anne-Marie's daughters. To reflect Anne-Marie's broad interest and legacy in the arts, the Foundation will focus on classical and choral music, opera, theatre, film, and visual arts at the outset.
About Anne-Marie H. Applin
Anne-Marie was a well-known and lifelong proponent of arts & culture. She championed, patronized, and governed countless arts organizations such as Tafelmusik Baroque Orchestra and Chamber Choir, the National Gallery of Canada, the St. Lawrence Centre for the Arts, the Gardiner Museum, the Women's Musical Club of Toronto, the International Bach Festival Toronto, the Canadian Children's Opera Company, the Canadian Opera Company, the Toronto Symphony Orchestra, the Royal Ontario Museum, the Art Gallery of Ontario, the Stratford Festival, and the Patrons of the Arts in the Vatican Museums, among many others.
This Fund's granting purpose is subject to change at the request of the Donor Advisor. To enable the Donor Advisor to properly recognize donors for their contributions, Toronto Foundation will share your contact information and donation amount with the Donor Advisor unless you have checked the anonymous box on the donation form.