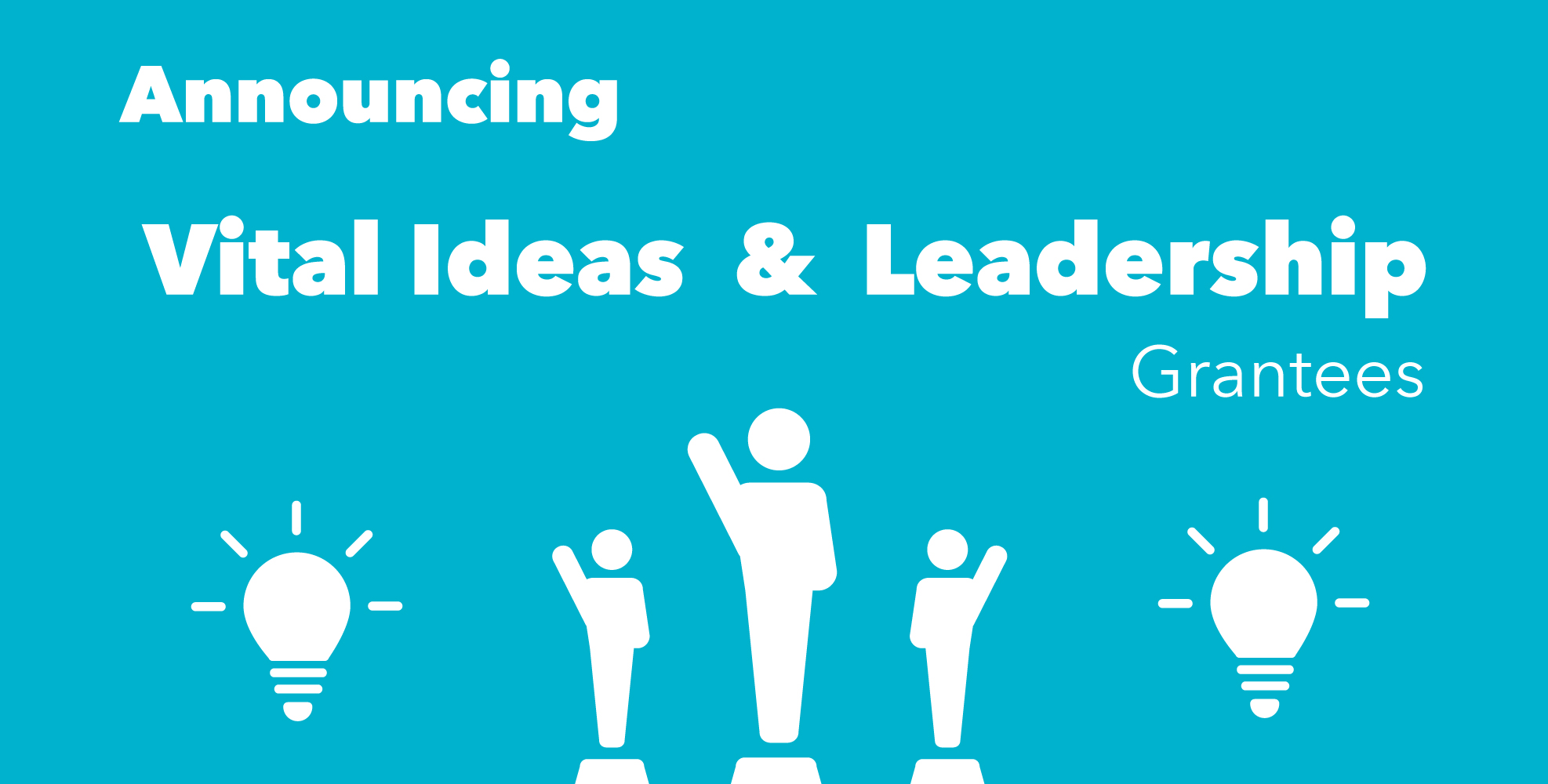 Toronto Foundation is investing in high-impact organizations and nonprofit leaders to take their work to the next level.
Vital Ideas & Leadership is a new and evolved grant stream. This model provides funding of up to $50,000 for three distinct yet harmonized elements. Grantees will be embarking on these three strategic activities:
positioning an initiative for deeper impact,
developing an evaluation framework to measure the deepened impact of the initiative;
professional development to support key leadership for the idea.
Congratulations to these eight incredible organizations!

---
Visions of Science Network For Learning
Community STEM Clubs
Leader: Eugenia Duodu, Executive Director
Visions of Science provides free, interactive STEM (Science, Technology, Engineering, & Math) programming for marginalized and racialized kids in their own communities (often within Toronto Community Housing). This grant will help Visions of Science set the groundwork to extend programming to highschool aged youth and new communities. It will also support Eugenia to attend Stanford's ten-day residential Executive Program for Nonprofit Leaders. As a Doctor of Chemistry, this will enhance Eugenia's skills as in the nonprofit sector preparing her to better manage the growth of the program.

University Health Network OpenLab
(trustee: Toronto General & Western Hospital Foundation)
Oasis TO – A New Model of Seniors' Social Living
Leader: Christine McMillan, Senior Fellow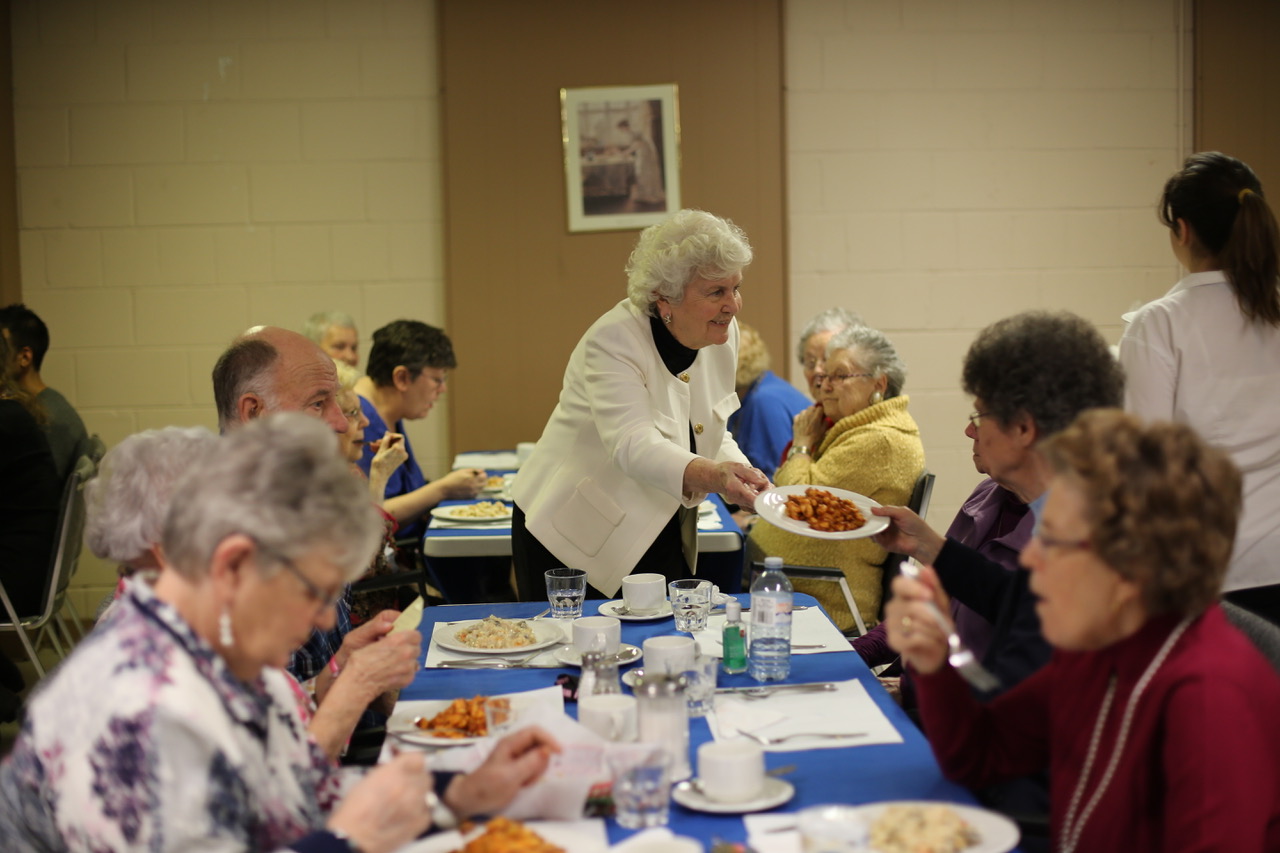 The OpenLab is a living laboratory for transformative ideas that have the potential to improve the health of Canadians. Its cross-disciplinary approach brings together clinicians, patients, designers, policymakers, and filmmakers to tackle pressing issues at the intersection of health and society. This grant will support the group to export a housing model from Kingston to Toronto, that supports senior residents to create and manage all aspects of the necessary social and health programs. It will also support the model's 86-year-old founder and seniors advocate Christine McMillan to enroll in innovation workshops to help her replicate her program.

The Stop
Building Social Cohesion in Toronto: One Volunteer at a Time
Leader: Amele Zewge-Teffera, Program Manager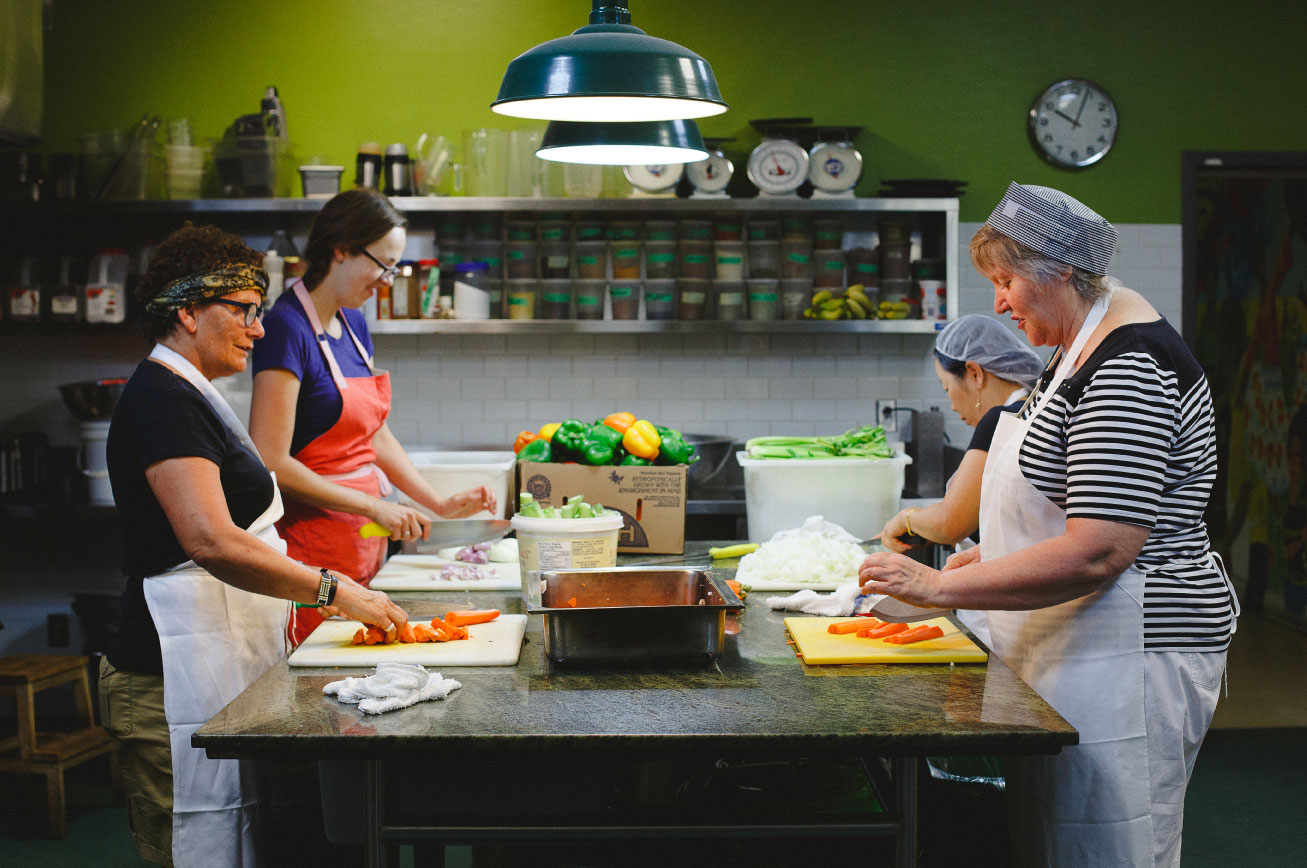 The Stop provides dignified, innovative programs that provide access to healthy food and addresses the underlying issues that lead to poverty and hunger. This grant will support The Stop in revamping its volunteer program to better incorporate anti-oppression/anti-racism elements. They will overhaul their volunteer training curriculum, recruitment strategies and evaluation framework to better empower low-income participants and educate their more affluent volunteers. It will also support Amele to receive coaching from a leading expert in anti-oppression and anti-racism, to develop and implement the new framework.
Not Far From The Tree (trustee: Tides Canada)
Leaders: Sue Arndt, Project Director & Megan Anevich, Program Manager
Not Far From The Tree mobilizes volunteers to pick, collect, and share fruit from trees across Toronto. The fruit is divided by thirds to the tree owner, the volunteers, and to community organizations in need (food banks and shelters). This grant will help them evolve and expand their programming to new neighbourhoods and respond to requests in the inner-suburbs. It will also support Sue to take an Organizational Leadership course and both Sue and Megan to train in best practices of building an evaluation framework, as well as their attendance at a conference.

Matthew House
Mock Refugee Hearing Program
Leaders: Helton Achaye, Manager of Programs & Sarah Mix-Ross, Program Coordinator
Matthew House runs three homes in Toronto for newly arrived refugee claimants and provides holistic supportive programming, like their successful Mock Refugee Hearing program. The program involves volunteer lawyers and students, as well as retired immigration adjudicators and community agencies to help claimants understand the system and prepare in a simulation of the hearing. This grant will help Matthew House manage the expansion of their program to respond to growing requests. This will also support Helton to enroll in a program in Business Innovation and Sarah to enroll in a program in Nonprofit Leadership for Impact.

Laneway Project (trustee: Canadian Urban Institute)
Building Capacity to Reach New and Diverse Communities
Leaders: Michelle Senayah & Ariana Cancelli, Co-Directors
The Laneway Project helps neighbours, BIAs, and community groups plan and implement projects to improve their laneways, through greening projects, pop-up activations, and large-scale revitalization plans. This grant will help them activate their new five-year strategic plan, by building out their fundraising and communications plan and evaluation framework. It will also provide support for Michelle and Ariana to take nonprofit management courses, as well as fund their participation in two conferences on public space revitalization.

imagineNATIVE (Centre for Aboriginal Media)
imagineNATIVE Film + Media Arts Festival
Leaders: Jason Ryle, Artistic Director & Ariel Smith, Executive Director
imagineNATIVE is an Indigenous-run charity that presents the world's largest Indigenous film festival, along with other programming such as video workshops for youth and professional development for Indigenous artists. This grant will provide the opportunity for imagineNATIVE to work through an in-depth capacity building process including strategic planning and developing a program evaluation framework, in order to meet the growing demand for their programming. It will also provide support for Jason and Ariel to enroll in advanced fundraising management and strategic change courses to sharpen their skills.

Distress Centres of Toronto
Dialectical Behaviour Therapy Training
Leader: Melissa Bosman, Senior Manager of Helpline Programs
Distress Centres of Toronto provides crisis intervention support through various hotline services. This grant will be used to integrate a new type of therapy model to reduce suicidal ideation and improve mental health in community programs. It will also provide support for Melissa, a leading mental health advocate and suicide prevention specialist, to receive certification in Dialectical Behaviour Therapy, and to provide consultation services to other frontline service agencies to implement this therapeutic practice.