Granting Results from the fund for gender equality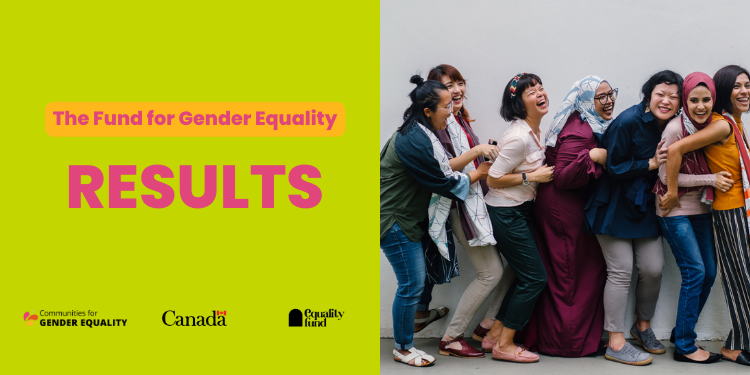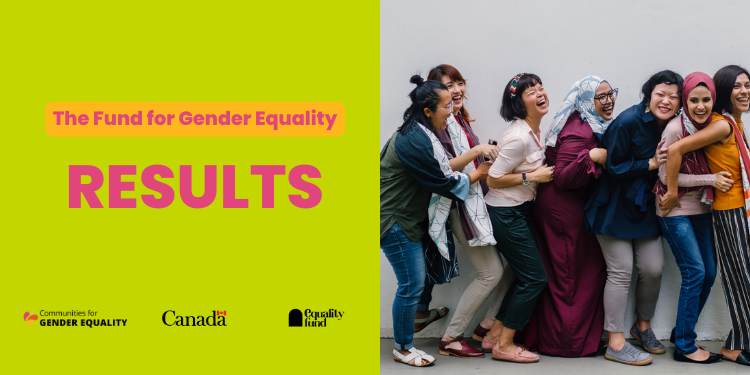 Fund for gender equality grantees 2023
We are excited to announce the 2023 Fund For Gender Equality grantees. These 10 organizations are leading initiatives to support women, girls, Two-Spirit and gender-diverse individuals working towards a future grounded in equity, inclusion and justice.
This funding is in partnership with Community Foundations of Canada, the Government of Canada and 21 local community foundations from coast to coast to coast. In total, these community foundations are granting over $3.4M towards the gender equality movement.
See below to learn more about this year's grantees and how their work will support women, girls, Two-Spirit and gender-diverse individuals in Toronto.
ASE Community Foundation for Black Canadians with Disabilities
Project: The EmpowHERed Kandake Fellowship
This fellowship program carves out intentional spaces to build an empowered community and network of Black women, girls, Two-Spirit and gender-diverse individuals with disabilities who are committed to the career advancement of themselves and their communities.
Barbra Schlifer Commemorative Clinic
Project: In My Voice, In My Language
This one-year project will advance access to justice for immigrant, refugee and precarious status women and gender-diverse survivors of gender-based violence through peer outreach, case management and wrap around supports.
Project: Consent Kit
This consent education program is a powerful interactive workshop series that aims to foster healthy relationships and prevent gender-based and sexual violence through education on consent, communication skills, rape culture and supporting survivors of sexual violence.
Project: Elevate Earthwork
Elevate Equity's pilot program Elevate Earthwork will directly connect 45 Black, Indigenous and racialized trans young people to urban community gardening opportunities and healing workshops. It will contribute to positive mental health outcomes by providing evidence-based ways to address the roots and impacts of gender-based violence, in meaningful relationship with the Toronto Rape Crisis Centre, Ontario Coalition of Rape Crisis Centers and other community partners.
Project: LBC Green Energy Efficiency Builders
LBC Green Energy Efficiency Builders is a pre-apprenticeship program providing Black female and gender-diverse youth, ages 16 to 24, pathways to skilled trades careers in green energy.
Native Child and Family Services of Toronto
Project: Indigenous Youth Empowerment Program
This project is a 13-week culturally grounded, trauma-informed program empowering and equipping women-identifying/Two-Spirit/gender-diverse Indigenous youth with the spiritual, emotional, psychological and physical skills and resources to safely heal from experiences of violence. This will prepare them for entering work, education and training opportunities for future employment.
Project: Building a Post Abortion Peer Program at Planned Parenthood Toronto
Planned Parenthood Toronto is a youth-driven, anti-racist and culturally-responsive community health centre that advances reproductive justice, health and overall wellbeing for young people through primary sexual and mental health care, community programs, research and values-based advocacy.
Trans Pride Toronto, Transitioning Together
Project: Pathways to Safety & Inclusion
This project is designed to create a safe and accessible space for TransWomen, 2Spirited people and people with non-conforming identities to gain emotional support, develop safety strategies and increase access to community resources.
Women's Legal Education and Action Fund
Project: Challenging Transphobia and Cis-Sexism in Historically Women's Organizations
This project will advance competency in gender equity as it relates to trans women, trans people, Two-Spirit and gender-diverse people to strengthen their role in the Canadian feminist movement.
2-Spirited People of the 1st Nations
Project: Gender Affirming Trans Support Program
This program will provide support for individuals who identify as Indigenous and trans living within the GTA to receive various gender affirming products.
THE CONNECTION E-NEWSLETTER
Read the latest news, stories and insights on the city's needs and opportunities; organizations working on solutions; and how to get involved with your philanthropy.