To chemistry & beyond! Tapping into creativity and community through STEM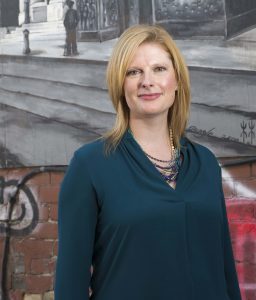 Do you remember going to your first science fair? Have you made a volcano or bottle rocket with baking soda and vinegar? I wonder how many of us were inspired enough by those classic experiments to continue in Science, Technology, Engineering and Math (STEM)? According to the stats, there are 2.7M Canadians working in STEM. Only 22% are women, and approximately 4% of them are racialized women.

The Federal Government is considering quotas (also known as affirmative action in the US) to increase diversity in STEM, though quotas most often privilege white women. A pivotal report from Ryerson University warns that a failure to increase diversity (race, gender, Indigeneity, & ability) will slow our economic growth and put us at a competitive disadvantage with other countries. Evidence shows how valuable diversity and inclusion are in every field, and STEM is no exception. Yet girls and women have fewer supports that help them join and stay in STEM fields. The Harvard Business Review published a study that looked at the top 5 reasons women leave STEM (the data also includes analysis with a race lens).

STEM inspires children to tap into the depths of their creativity. They're the ones who ask the questions we stop asking as adults. So when only 25% of First Nations reserves have access to internet for example, how can we ensure children have equal access to opportunities to explore their world?
Visions of Science Network for Learning helps children and youth in underserved neighbourhoods get their hands dirty and use their imaginations to explore STEM. Eugenia, their Executive Director, was recently featured in our Misconceptions video (see here) and is the catalyst behind their recent Vital Ideas and Leadership grant. We chatted about what got (and kept) her in STEM, and how she brings others alongside her.
Cheers,








Sharon



---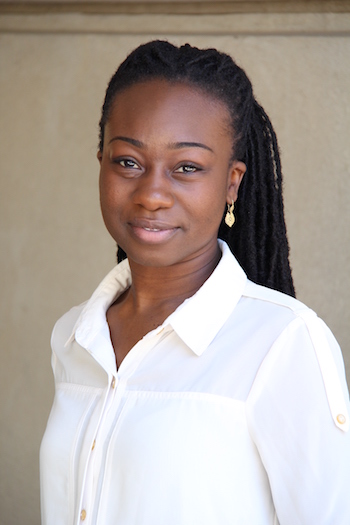 Can you introduce yourself and what you do?
I'm Eugenia Duodu, ED of Visions of Science. On a day to day basis I manage all the operations, and make sure we're keeping in line with mission and vision. In my first year of my PhD I started volunteering with Visions of Science. I ended up becoming ED a year after, and started running it part-time while I finished my doctoral studies. I was so passionate about the organization and knew it had a lot of untapped potential. I also wanted to pass on the opportunities I had, at an even earlier age. Visions of Science was the best platform I had to do that.

What first drew you to chemistry?
I've always enjoyed science, always been engaged in it in some way, shape, or form but didn't take it seriously until high school. My school had a bio tech lab, which really started to introduce me to the nature of experiences. In my undergraduate degree I primarily studied biology, but when I started doing chemistry it really sparked my interest. I loved being able to understand the molecular basis of what was going on in everyday life, from the material to what's going on in our bodies. I kept going because I had professors, family, and others who encouraged me. They told me I could do it, no matter how hard it got.

What are some misconceptions that people have about STEM and the communities you work in?
Youth think that STEM is too hard. And that there's only one kind of work a scientist can do, one way a scientist can be. That holds a lot of people back from exploring it. From the outside looking in, there's a perception that youth aren't interested in STEM, but really it's that they don't have the resources or opportunities. Once youth are given an opportunity, they start to learn that they can create a life for themselves and actually enjoy STEM. What many don't know is that STEM, community, and social justice are all linked together. For example, when I worked for Toronto Community Housing (a current partner of Visions of Science) I was going into people's homes trying to explain why the Tower Renewal construction (sustainability retrofitting) was happening. To them, it was an inconvenience, 'Why is there less water pressure?' they'd ask, because no one had spent time explaining how the dollars saved from the science of more energy efficient buildings could be put back into community programs. I knew how to do outreach to the TCHC residents because I knew science, and I knew the community.

What's your theory of change?
If you provide youth with the tools and space to explore STEM or any other educational opportunity, they're better equipped for success, especially in our knowledge-based economy. It's a common sense theory of change, but we [in STEM] often overlook equity and access. If you go to science fairs, you won't see people from the community, people with my lived experience, for example. Sometimes I'll be in a room full of people training to be nurses, and heading into underserved communities, but none of them will reflect those communities. It's not just about personal success, but about community success. When youth have access to STEM it helps them build their community.

Do you have any early highlights  coming out of the work we funded through the Vital Ideas and Leadership grant?
Just knowing that you are invested in as a leader changes how you work. For a long time I was focussed on getting it done. Making sure the programs ran. I think a lot of nonprofit workers get this. Getting this grant helped me to take a step back and think about growth, sustainability, longevity, and myself. It changed how I want to invest in my staff too. The process of engaging in documentation and board governance, taking a pause to take them seriously, was a game changer for us. We've grown significantly already. By the time we complete our strategic goals, we'll be positioned to take off in a smart way, in a way we feel comfortable, and sustainable. I've been able to be more introspective, and as I prepare for my leadership course, I'm already feeling like I'm putting gas back in the tank.
---
Learn more:

Dr. Imogen Coe (Ryerson) TEDx Talk about Equity, Diversity, and Inclusivity in STEM
Change Together Diversity Guidebook for Startups and Scaleups from TechGirls Canada made collaboratively with TWG.
Follow Eugenia on Twitter @EugeniaDuodu & other leaders in STEM like Saadia Muzaffar @ThisTechGirl founder of TechGirls Canada. Read Saadia's article "Bait-and-Switch of a Canadian Dream" (pg. 33) in the Centre for Policy Alternative's "Best Places in Canada to be a Woman" issue.
Buy books about Ada Lovelace and Katherine Johnson or author Andrea Beaty's 'Rosie Revere Engineer' series for the kids in your life.