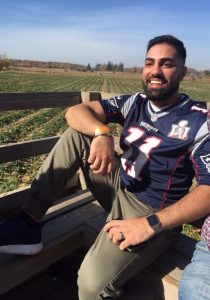 Jaibir Singh Sidhu was the embodiment of a pure soul. When you think about a life of simplicity filled with laughter and love, Jai comes to mind. He was an amazing son to his parents and in-laws, the perfect husband to his beautiful wife, loving brother, uncle, friend and nephew. Not a day goes by where Jai is not deeply missed by his loved ones. We hope and pray that he is happy, safe, and at peace.
One of Jai's favourite things was to spend time with the people he loved. With his warm kind smile, no one ever felt unwelcome in his presence. Even those that met Jai for the first time felt the unconditional love he shared. He loved to crack jokes, play pranks, and constantly bring laughter to those around him.
In honour of Jai, this foundation hopes to reach those in need with the same light, love and warmth that Jai provided to his loved ones. Through this foundation, Jai's memory strengthens and his legacy continues.
All donations will be distributed through the Toronto Foundation to different charities across Canada. The Jai Sidhu Foundation will choose different charities to help spread the warmth to those who need it most.
Waheguru ji
This Fund's granting purpose is subject to change at the request of the Donor Advisor. To enable the Donor Advisor to properly recognize donors for their contributions, Toronto Foundation will share your contact information and donation amount with the Donor Advisor unless you have checked the anonymous box on the donation form.