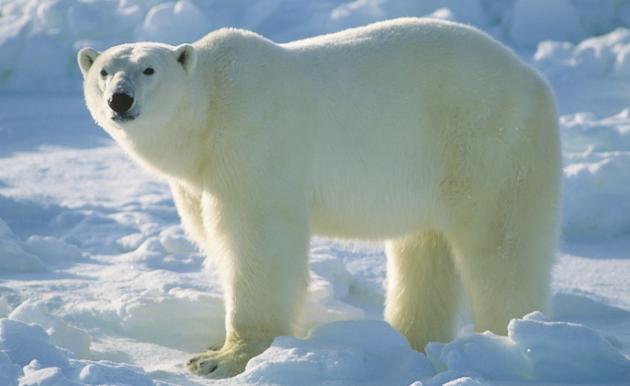 "The Jennifer Headley Fund for a Living Planet" was established in memory of Jennifer Lynn Headley. Jennifer was raised in Toronto and London, Ontario, earned her B.A. from McMaster University and her Master's degree in Public Administration from Queen's University. She then continued to pursue her dreams and passions to make a difference in the world.
Jennifer lived in Iqualuit from 1998-2001, where she held various positions within the Northwest Territory Government (Department of Resources, Wildlife and Economic Development) and Nunavut Government (Department of Sustainable Development). At the time of her death in 2006, Jennifer worked for the World Wildlife Fund as the UK's Coordinator for the Himalayas/South Asia program. Prior to joining WWF-UK, Jennifer worked in Nepal for two years; she spent one year working with WWF-Nepal, to support species conservation. Along with 22 other internationally-recognized conservationists, Jennifer was killed in a helicopter crash in the Himalayan Mountains in Nepal in September 2006.
In 2016, WWF-Canada agreed to name the Jennifer Headley Apprenticeship Program for Polar Bear Management in honour of Jennifer's passionate commitment to protecting wildlife through educational programs and personal involvement.  Donations to the Jennifer Headley Fund for a Living Planet will support the family's annual commitment to the WWF-Canada's Polar Bear Management Project. Specifically, funds will be used for polar bear-human interaction training, which helps local communities manage conflict with the bears.
Due to climate change, more polar bears have been roaming into small communities in the Arctic in search of food.  With WWF's interventional support, the community of Arviat found that a polar bear patroller helped to reduce the number of bears purposely killed to ensure community safety. The aim of the apprenticeship program is to train additional patrollers with the goal of expanding the human-polar bear conflict reduction program to other communities who have requested WWF's involvement. WWF-Canada and the Headley Family have made a 10-year financial commitment to the Apprenticeship Program for Polar Bear Management.
To donate to the Jennifer Headley Fund for a Living Planet, please use the form below. 
To learn more about the WWF program that the fund supports, click here. 
To enable the Donor Advisor to properly recognize donors for their contributions, Toronto Foundation will share your contact information and donation amount with the Donor Advisor unless you have checked the anonymous box on the donation form.