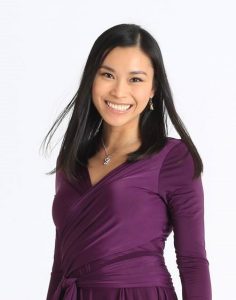 Thank you for visiting.
Jo left us too soon and The Joanna Duong Chang Memorial Foundation exists to honour what she stood for and believed in. Her spirit and giving nature will live on through the foundation and your contributions will help make this possible.
Jo was a passionate serial entrepreneur who was never short of ideas or suggestions to make the world a better place. Her passion was simply her attempts to push the envelope, to improve and reach for the best outcomes for the people she cared about. Jo never settled for the status quo. She always wanted the best for everyone.
Her efforts were recognized through the following awards:
We have a big goal, because we want to make a big difference. At this time, our focus is to break down barriers preventing girls and women from reaching their full potential by creating a scholarship fund and by supporting girl and women-focused charities in Toronto, Canada and beyond.
Our goal is to raise $100,000 by the end of 2021 for Jo's Foundation. As a first step, the funds will help us establish the JDC Memorial Scholarship at the University of Waterloo for a female business major in the Math Faculty, Jo's Alma Mater. With women still underrepresented in STEM (Science, Technology, Engineering and Math) programming, we feel it is important to support the success of young women in this field.
In addition to the scholarship, we aim to disburse to support charities that:
Empower women to be financially independent

Support, educate, improve access and create community for girls and women in varying life stages to be self-confident, build supportive networks and improve their quality of life

Provide opportunities to support entrepreneurial efforts, including access to training, professional development and mentorship
Please visit RememberJo.com to learn more about Jo and keep updated on the foundation's latest activities and efforts.
Thank you for your support of our efforts, and for being a part of this journey.
Bless you with love and light.
Stanley, Jolène and Dylan Chang
This Fund's granting purpose is subject to change at the request of the Donor Advisor. To enable the Donor Advisor to properly recognize donors for their contributions, Toronto Foundation will share your contact information and donation amount with the Donor Advisor unless you have checked the anonymous box on the donation form.