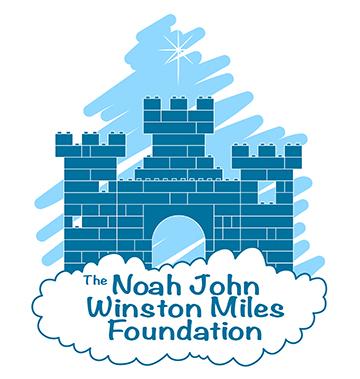 Noah John Winston Miles was a healthy, active and independent little boy who passed away suddenly and unexpectedly just four days after contracting Invasive Group A Streptococcal disease, which is the same bacteria responsible for strep throat and other skin infections.  He was three and a half years old at the time.
During his short life, Noah consistently demonstrated his gentle nature to his younger sister and friends from daycare.  He was always willing to share his things with Rachel, even his special "Happy Bear."  Similarly, his friends regularly told their parents that "Noah M. had made their day better."
The Miles family has established The Noah John Winston Miles Foundation as a fitting legacy to Noah's gentle nature.  The Foundation raises funds to financially support educational programming that reduces aggressive behaviour amongst school aged children.  Its primary mission is to build a community of youth who understand how their peers feel and respond with compassion and tolerance.
Noah packed a lifetime of love, laughter and adventure into his few short years.  He was a natural athlete and loved riding his tricycle or scooter very fast!  To honour his passion for cycling, the Miles family hosts an annual bike-a-thon called Miles for Smiles.  The ride is for children 2 to 12 years of age and takes place on the track at Duke of Connaught School in the east end of Toronto.  The ride is held annually on the Saturday after Labour Day.  In its first year, Miles for Smiles raised over $27,000.00.  The Miles family hopes to take this event to schools across the province and celebrate Noah's spirit in a significant way.
For more information about The Noah John Winston Miles Foundation go to:  www.noahfoundation.ca
This Fund's granting purpose is subject to change at the request of the Donor Advisor.
To enable the Donor Advisor to properly recognize donors for their contributions, Toronto Foundation will share your contact information and donation amount with the Donor Advisor unless you have checked the anonymous box on the donation form.