RACISM IS THE MOST COMMON FORM OF DISCRIMINATION IN TORONTO
HOME   >   SOCIAL CAPITAL   >   DISCRIMINATION IN TORONTO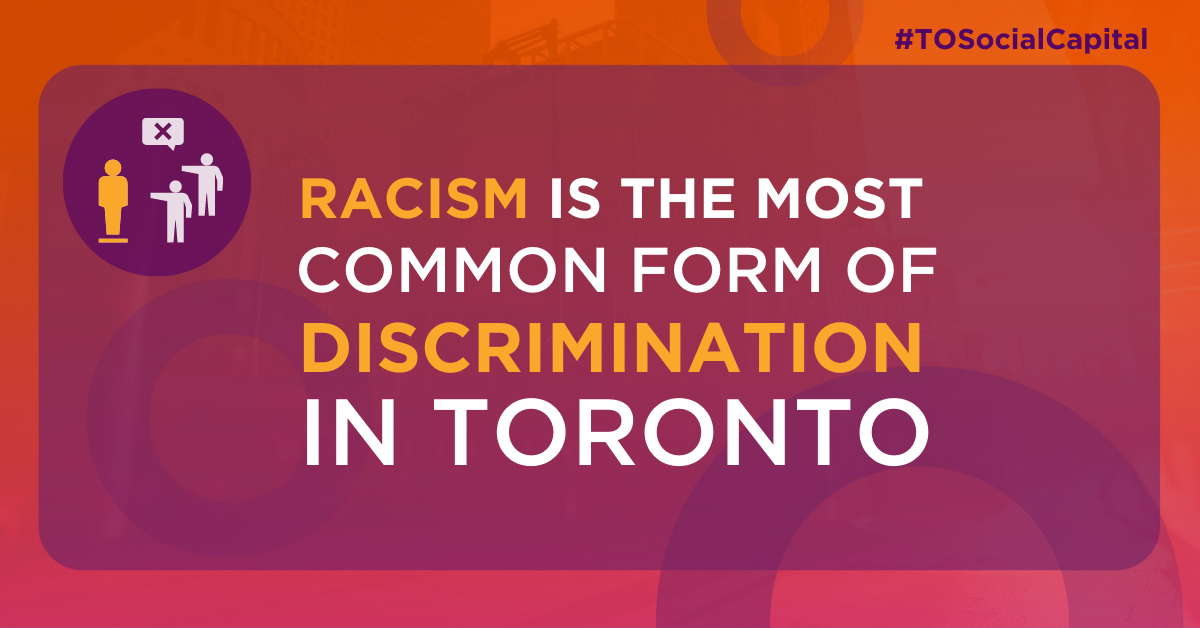 Everyday Racism: Experiences of discrimination in Toronto
According to the 2022 Toronto Social Capital Study, racialized Torontonians, and especially those who identify as Black, are significantly more likely to face discrimination on a regular basis than white residents of the city. In fact, racism is the most common form of discrimination in Toronto. 
"As we mark another International Day for the Elimination of Racial Discrimination, it's critical that we examine the direct experiences of discrimination faced by Black and racialized Torontonians and the very detrimental effects it has on our society as a whole," says Sharon Avery, president and CEO, Toronto Foundation.  
"The 2022 Toronto Social Capital Study provides the most in depth data on discrimination in Toronto," says Andrew Parkin, executive director, Environics Institute. "Now we're further exploring the findings through this research brief, Everyday Racism: Experiences of discrimination in Toronto. What's clear is that, for many residents of our city, racism is a prevalent and persistent experience."  
The data was gathered by asking over 4,000 Torontonians how often they experienced each of 10 types of discrimination, such as being thought of as dishonest or being followed around in stores.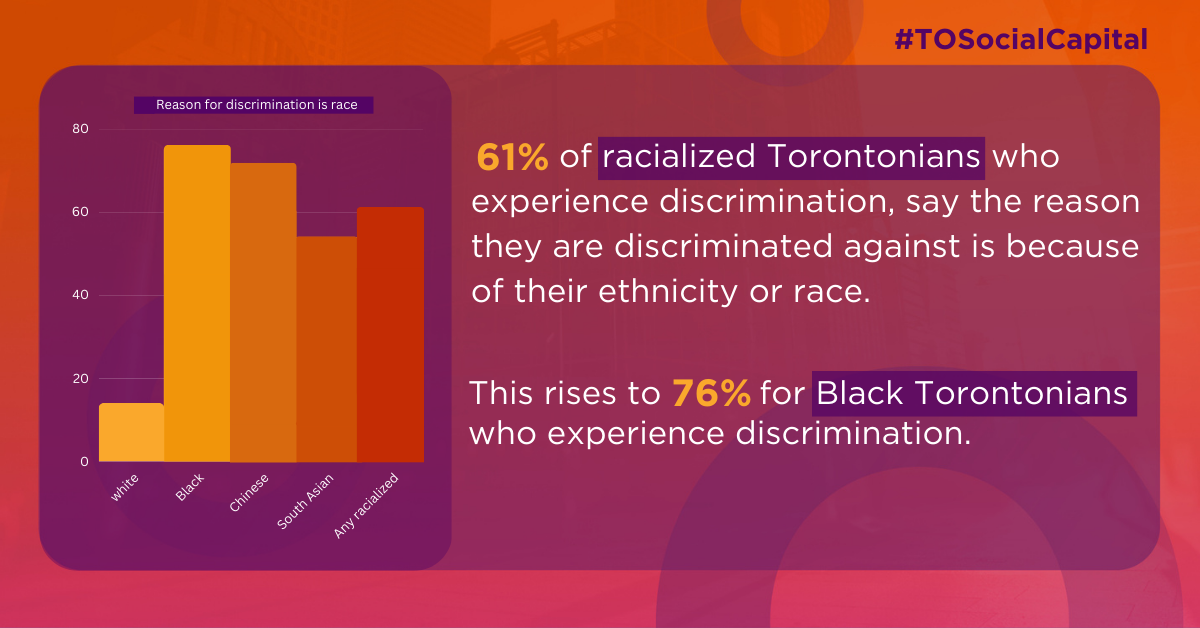 MEDIA CONTACT
For more information or to schedule an interview, please contact Claire DeVeale-Blane, director of communications
THE CONNECTION E-NEWSLETTER
Read the latest news, stories and insights on the city's needs and opportunities; organizations working on solutions; and how to get involved with your philanthropy.