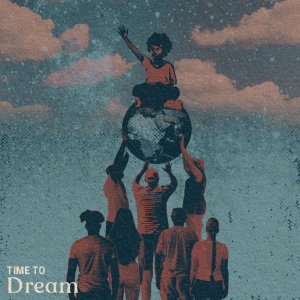 It has truly been my life's biggest goal to build a foundation that aims to help underprivileged youth succeed in life through sport. I am over come with joy to see this come to fruition in Time to Dream.
Growing up, I witnessed and and lived in a situation where playing the game that I love was not financially sustainable for myself and my family. Without the help of certain individuals, I would have never been able to accomplish my dream of playing in the National Hockey League. The strenuous journey of my ups and downs has fueled a fire inside me to help the next generation of youth not have to deal with the same obstacles that I went through and to help make their path to success just a little bit smoother.
At this time, the Time to Dream Foundation aims to make youth sports, including the game of hockey, more diverse, inclusive, affordable and accessible to all, regardless of race, gender and socioeconomic background. Additionally, Time to Dream will strongly focus on promoting equality and tolerance not only within sports, but also within society, while advocating for civil rights and fairness. By removing barriers to participation, Time to Dream leverages the sporting experience to help youth achieve success in life.
To realize this mission, Time to Dream works with strategic partners to develop and implement programs to help youth feel inclusive by providing the moral, financial and hands on training to help them reach their ultimate potential in sports and all walks of life. To learn more, please go to timetodream.org.
We thank you greatly for your support.
Sincerely,
Akim "Dreamer" Aliu
To enable the Donor Advisor to properly recognize donors for their contributions, Toronto Foundation will share your contact information and donation amount with the Donor Advisor unless you have checked the anonymous box on the donation form.