Family meant everything to Filomena "Mena" Ricardo Mari. At sixteen, it's what compelled she and her twin sister to leave home in the Azores, so that she could work in Canada to supplement the lost income of her critically injured father. Here she raised her own family and in more recent years, doted on her seven grandchildren—nourishing everyone with love and homemade cooking. But she was always thinking about those in need beyond her immediate family, particularly children.   
"My mom was passionate about ensuring kids got the love and care they need," says Kevin Mari. "When our entire family got together to decide what her memorial fund would support, there was quick consensus on what mattered to mom: food security, children and health."   
Engaging the family in philanthropy is a huge motivator for Kevin. A tight-knit family with his siblings and dad living five minutes away, family is important. Kevin is pleased that he and his family can live out Mena's legacy by fulfilling her wish to give in perpetuity versus a one-time donation and instilling these philanthropic values early on in his kids' lives. 
But there are bigger goals beyond family. "I've been socializing the fund website with my network," says Kevin.  "Many didn't know you could set up a family foundation this easily. Part of my mission is to help others appreciate how their donations can go further. I'm excited that our family can learn through Toronto Foundation. We're motivated now more than ever to be less reactive and more proactive with our family's philanthropy."  
Says Kevin: "My mom was my best friend. Nothing can bring her back, but creating this family foundation ensures her passions and memory will live on forever."   
The Ricardo Mari Family Foundation is one of 26 funds set up later in the second half of 2022. 
For more information on the Ricardo Mari Family Foundation click here.
26 NEW FUNDS: IMPACT BY THE NUMBERS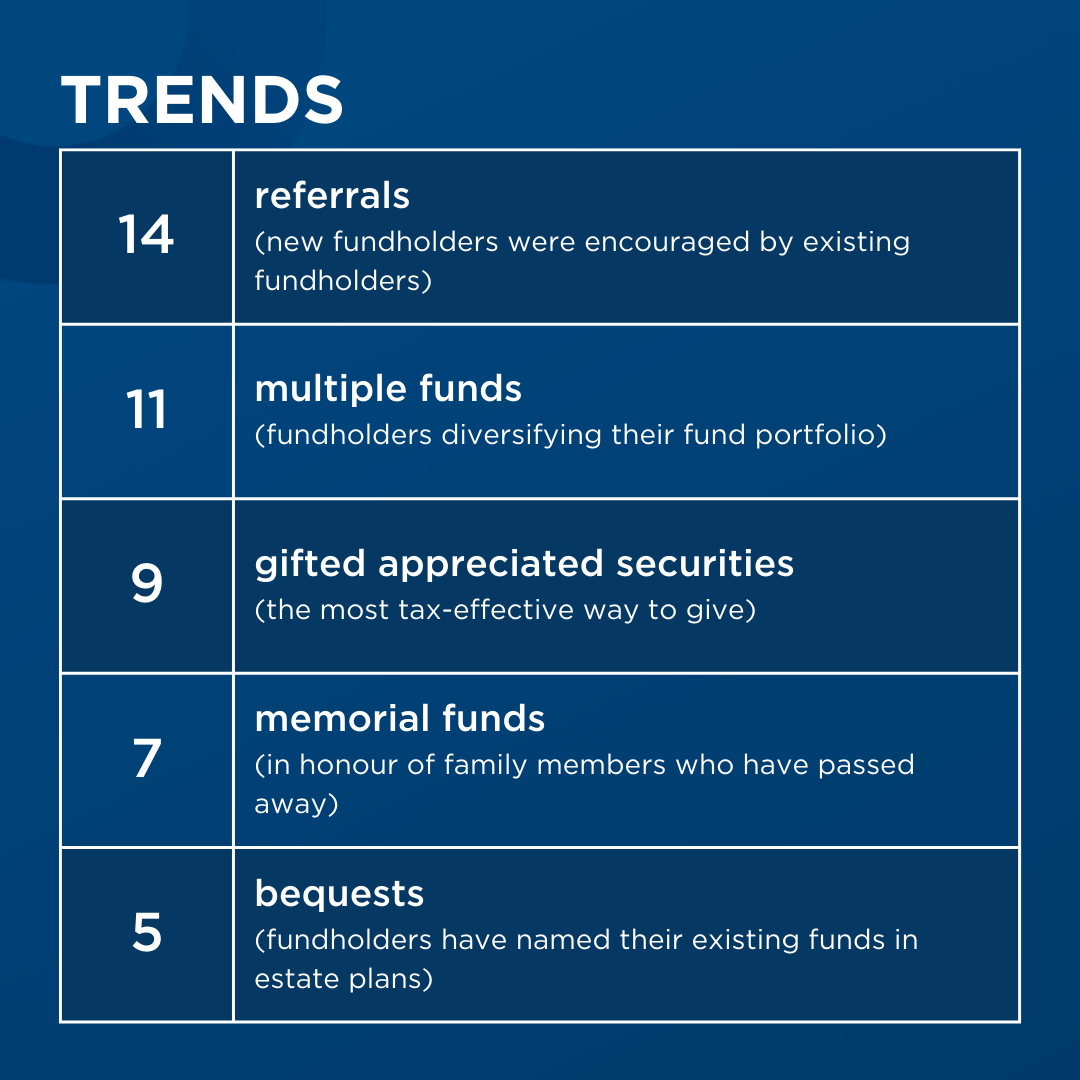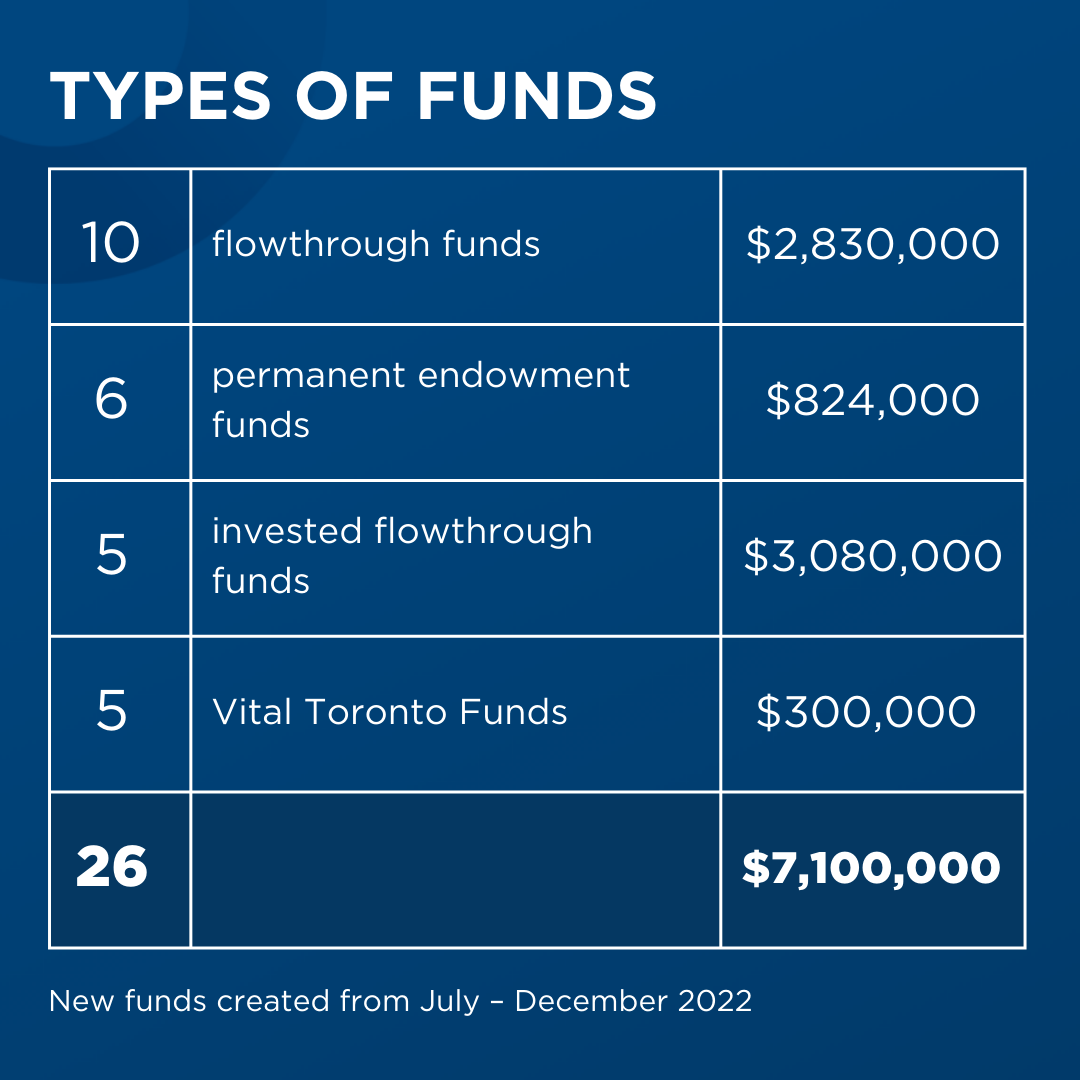 To learn about the advantages of diversifying your fund portfolio at Toronto Foundation, contact Aneil Gokhale, Director, Philanthropy.