Who gets the harvest?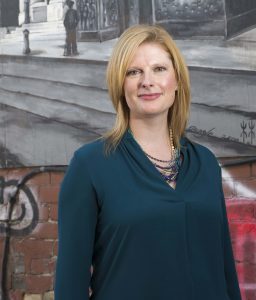 Fall begins in less than a month, but the evenings have already cooled. Photos of apple picking have started to fill our social media timelines. As we break out the decorative gourds for our dining tables we are grateful for our access to the fruitful Green Belt. The Foodland Ontario logo is familiar to many of us who can afford to shop in the produce section, but what about those who can't?
For some context, Toronto Public Health says that across Toronto the ratio of less-healthy to healthy food outlets is 4:1. Areas with the lowest income have even less access: for every healthy food outlet, there are 15 less-healthy options. Food by Ward, a project from the Toronto Food Policy Council, has extensively researched and mapped food assets by ward to give City officials a fuller picture of our city's food system. Black Creek, in the north west of our city, ranks poorly. That's why the community there has taken matters into its own hands and transformed grassroots advocacy into something tangible: a resident-led farm.
Black Creek Community Farm was founded by Everdale Environmental Learning Centre, African Food Basket and Foodshare. My guess is that many Torontonians have never been to Jane & Finch and Black Creek, so I chatted with Leticia Boahen, Director of Black Creek Community Farm to learn more about her work.
Sincerely,








Sharon Avery


---
Leticia Boahen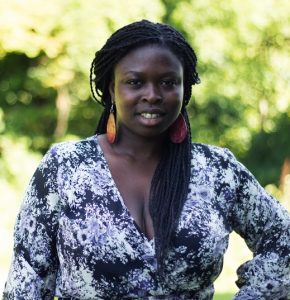 Can you introduce yourself and what you do?
My name is Leticia Boahen, but the community knows me as Ama. I'm a long-time community resident of Jane and Finch – 22 years – and I am raising my children here. I'm also the director of Black Creek Community Farm, and I'm responsible for everything, including programming, overseeing all farm operations, and the staff. My background is in community development and organizing: I'm a founding member of Jane-Finch Action Against Poverty and Jane-Finch on the Move, and have advocated on issues like raising the minimum wage.
 

What drew you to working in food security in Black Creek?
I was hired first as a community engagement coordinator when the Farm opened in 2013. When I first became involved, I didn't understand food justice, or what it meant to community members. But as a community resident, I understood what we faced when it came to the high cost of produce, because I had to deal with it on a day-to-day basis as I tried to feed my kids healthy food. Two reports became the foundation for my work. In 2009, the Heart and Stroke Foundation released a report that looked at the cost of healthy food in specific communities. It found that Jane & Finch had even higher produce costs than other Toronto suburban neighbourhoods like Scarborough. As a result, Jane and Finch Action Against Poverty started an advocacy and research campaign, "The Food Right: Right Food Campaign." We knew that a farm in Jane & Finch needed to develop from grassroots organizing around food accessibility and health issues like high rates of diabetes.

What are some misconceptions about your work? What are the realities?
Most people think I'm a farmer! The reality is the biggest aspect of food security work is community engagement. We help community residents take on leadership roles, so they can empower themselves to advocate for fair access to food. Everything we do is for the community, and farming is one tool we can use for development. A lot of the time, in the news, you hear people say it's not safe to live in Jane and Finch, but they forget this community is really vibrant, very engaged, and we have a lot of grassroots groups doing work here. We're hard working people, and a lot of that isn't covered in the news. A lot of people confuse us with Black Creek Pioneer Village! But we are a separate, eight-acre farm surrounded by beautiful woodlands, right in the heart of the neighbourhood.

Can you tell us about the program funded by Toronto Foundation's Vital Youth grant?
Vital Youth is supporting a program that recruits youth to have experiential learning in food systems. The program gets youth involved in sustainable agriculture, teaching them business skills and entrepreneurship. The youth take the lead and direct their own learning by telling us what they're most interested in. Youth come to the farm thinking it's just about farming, but we help them develop all kinds of professional skills. We have a partnership with Chocosol, a 'learning community social enterprise' that makes chocolate and corn products, which provides additional business experience for the youth. For example, we teach youth how to grow mint and then make chocolate with it at Chocosol and in turn they learn the business model and chocolate making.

What is your personal theory of change?
For nutritional outcomes, specific nutrition education programs don't have the biggest impact. It's experiencing the process of growing a plant from a seed and then being able to eat the fruit it bears. Farming itself encourages young people to eat healthier food and increases their confidence: they're proud when they successfully grow something they can eat! It makes a big difference to the community to have a big green space that is open to them, that they own and are responsible for. Growing plants naturally sparks curiosity. Youth want to know about how all the little choices we make on the farm can affect the environment, like pesticide use. It's inspiring the next generation of planet protectors and environmentalists. Farming is a powerful thing.

—
If you're interested in learning more about Black Creek Community Farm, visit their website or attend their upcoming event, "Dinner at the Farm" on Sept. 14th. Tickets are available here.