Many people wish they could do more to help but often don't know how.
When donors come together to give to a shared fund, it's known as a giving circle or collaborative philanthropy. Members share a common goal of increasing their impact on the issues they care about while engaging with like-minded philanthropists at the same time.
1. Join an existing giving circle or start your own
Niya Bajaj says creating a giving circle is the "easy part." The co-founder of  Toronto Foundation's Food Security Giving Circle went on to note, great resources are available through Toronto Foundation which made creating a circle, "simple." Now, in its second year, the giving circle has funded significant programming at the Black Creek Community Farm that tackles the root causes of food insecurity and with it, inequity.
2. Engage directly with the organizations that you are supporting
Alex Morris, a long-standing Toronto Foundation fundholder and co-lead of the Climate Change Giving Circle reflects that, "We need more attention on the core issues. Addressing complex issues is straightforward: It begins with awareness and bringing more energy, talent and money to organizations that accelerate change. That, we can do." Learning about and engaging with the community you are hoping to impact, to better understand issues and, inform your goals and mission is at the core of how a giving circle operates. Holding and attending informal workshops, experiencing group coaching, and hosting and attending events and site visits with community leaders is an experience that most participants long for.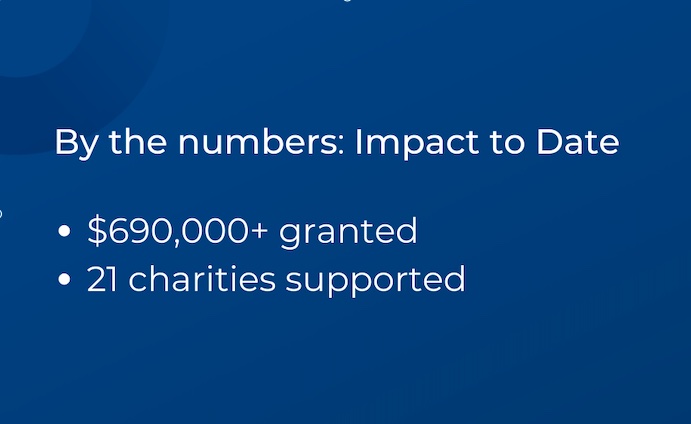 3. Enhance your ability to give strategically
"Food is at the centre of nutrition which is at the centre of your ability to learn, access to higher education, access to a higher income. Together, we can go beyond band-aid solutions and instead, focus on systems, policies and the root causes of inequity," says Niya Bajaj. Giving circles are about forming relationships and leveraging those relationships for impact. Members of giving circles generally give more resources than those who are not part of giving circles. Members also tend to give more strategically, and give to a wider range and a greater number of organizations, often with a focus on women and marginalized groups that tackle the root causes of inequity, injustice and focus on societal transformation.
4. Focus on impact
We often hear terms like, "multi-year impact" and "one and done philanthropy" and while they are very different approaches both can have tremendous impact. Vincenza Sera has seen the long-term impact that a modest one-time grant for new infrastructure, like play tables and chairs, can have for hundreds of students at a community learning centre. Together with Michelle Savoy, they are members of the GROW giving circle. Michelle adds, "Each and every gift is meaningful. If I initially said to members of our giving circle what impact a $20,000 or $30,000 donation might have, they would not have believed me. When individuals think of philanthropy, they think of a lot of zeros or names on buildings. What has caught us by surprise is the inspiration that we feel when we have long-term impact."
5. Reach out to us for advice and resources
To engage with one of the Toronto Foundation's established giving circles or to create your own giving circle, reach out to Nicole Nunes: nnunes@torontofoundation.ca so she can set you up for success.