A chorus of support
The arts are very important to me. As a kid and throughout high school, it was all music, all the time.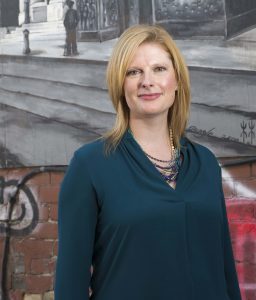 You wouldn't find me on any sports field, but I played piano and flute, and sang in jazz, chamber, and concert choirs. I can't imagine my childhood without music.
In late August it was made public that the Ministry of Tourism, Culture, and Sport was denying Sistema Toronto a previously promised $500,000 grant.
Sistema Toronto is a small charity that provides free musical education to children ages six to 12 in three underserved neighbourhoods: Jane and Finch, Parkdale, and Scarborough East. Classes are given for 2.5 hours after school, four days each week throughout the school year. Sistema serves 275 children and has another 60 on a waiting list. This year Sistema accepted 50 new students based on this funding. Sistema is committed to these children, but the provincial funding was a substantial loss. $500,000 is approximately 65% of their annual revenue.
As noted in our Vital Signs Report chapter on Arts and Culture, the arts enhance our sense of wellbeing, connectedness, and civic pride. Engaging people actively in art and creation is a key part of sharing and fostering culturally vibrant communities. The arts have a positive impact on social integration, as well as personal and community development. And in a multicultural city, those benefits should be a part of everyone's lives. Surveys show us that cost is the number one barrier to accessing the arts. Moreover, Canadian artists make 32% less than the average worker, and they are more than twice as likely to work two jobs.
When it comes to children specifically, the arts help to build discipline, creativity, problem solving, collaboration and so much more. Sistema's after-school programming fills an important gap of time when many working, lower-income parents cannot get care for their kids.
Finally, we know that many extracurriculars are the first to be cut, so schools often fundraise to provide more opportunities to their students. However, a school's ability to fundraise relies heavily on the resources of the parents.
Philanthropy is not a silver bullet to solve all problems, but it can be agile enough fill the cracks. Especially when there's an earthquake.
For this blog I chatted with Bob, a long-time friend of and professional advisor for Toronto Foundation. He talks about his close relationship with Sistema and how people's generosity has been mobilized.

Cheers,








Sharon Avery


---
Can you describe yourself and what you do?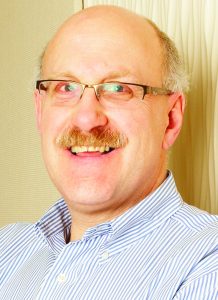 My name is Bob Goldberger and I am an Investment Advisor at Richardson GMP in North Toronto. I have been an advisor for over 25 years and my objective is to help my clients make financial decisions which are in the best interest of themselves and their families. As a professional accountant and financial planner, I work with my clients to provide independent advice regarding their investments, taxes, financial planning, estate planning, and their philanthropy.
What motivates your giving?
My wife and I have been active donors to a number of charities for over 20 years. We use a Canada Gives Donor Advised Fund to grant to the many endowment funds we have established at universities and hospitals, as well as to other charities. These provide funding for scholarships, awards, operating costs and research in our areas of interest.
We are motivated to provide opportunity and hopefully change the trajectory of  others' lives. There is a large amount of need in Toronto and Canada even though we live in a wealthy city and country. By taking action ourselves, we try to lead by example to motivate our peers.
What drew you to Sistema?
In the summer of 2017, I had brought a client to Toronto Foundation to open their Donor Advised Fund. On leaving, I was given a new Toronto Foundation publication called the "Good to Give Guide". It contained profiles on smaller charities across the city of Toronto. I read through the book, looking for something different that would resonate with us.
I came across Sistema Toronto in the booklet. I have no musical talent and have never been a teacher, but I warmed up instantly to their cause. I wanted to know more and I got in touch with Toronto Foundation about setting up a lunch with Sistema at the Foundation's offices, my treat.
I listened to Christie Gray and Jordana de Bloeme from Sistema speak passionately about the work that was being done for the 250 children in the program with a waiting list of over 100. We spoke for about 90 minutes and I could have listened to them all day. This is an arts program which changes children's lives and the lives of their families. Without this program, many of these children would have nothing to do after school and would be distracted by some of the negative things going on in their neighbourhood. They may never become professional musicians but at an early age they are learning important life skills such as social inclusion, diversity, teamwork, and the beauty of music.
How do you support them?
Their story was so inspirational, I donated money to them on the spot and stayed in touch with them. I had no doubt that these children being exposed to the arts would change the trajectory of their lives and reveal what is possible in their life.
Later in 2017, I was asked if I would be interested in joining the board of directors of Sistema Toronto and I jumped at the chance. I am chairman of a university foundation board and Sistema was an opportunity to participate in a smaller charity that provides huge benefits to children. I have experience in fundraising and have tried to bring some of that to Sistema. Funding is always a challenge in the arts at every level, so my wife and I have made major gifts to them.
It's been made clear that funding for social programs is not a priority for the Conservative government. The cut to Sistema's funding has put them in a terrible situation. 
The Sistema team has responded magnificently. They used media and social media to let people know about their shortfall and the impact that it would have on their program. Big and small donors have stepped up in a big way and that is a huge vote of confidence to the organization. Their campaign "Together, We Got This" has reached $35,000 of their $50,000 goal. 
Lastly, I have been to the three school locations where the children get their lessons. When you hear them play and see the smiles on their faces, your heart swells with pride for them and their families. You can feel and hear the arts changing their lives for good. I urgently invite everyone to attend their year end concerts, you will be amazed!
---
Learn more about Sistema here.