HOME   >   ABOUT US   >   PUBLICATIONS
ALL OF OUR RESEARCH, REPORTS & GIVING GUIDES
Who you are, where you live and what you earn pre-determine your access to dental coverage and oral health outcomes – more consequences of inequality in Toronto. The working poor are amongst the worst off as they fall between eligibility cracks with incomes too high to qualify for publicly funded services and too low to pay out of pocket. Read the report.
ANNUAL REPORTS & FINANCIALS
Our annual reports reflect on the progress we've made advancing our strategic goals and achieving our vision of a city of informed and engaged philanthropists accelerating meaningful change for all. Read our current report to learn more.
Separately we've also included more detailed financial statements. 
Toronto's Vital Signs Reports
The Toronto's Vital Signs Report tracks 10 key quality of life indicators in Toronto.
It serves as an annual snapshot of the trends and issues affecting our city and an actionable tool for policy-makers, community leaders and philanthropists. Read the current report.
The Good to Give Guide highlights small- and mid-size charities in Toronto tackling the most pressing challenges facing Toronto. They need financial support to scale up their success.
Use the guide to provide direction — and inspiration — to your giving. Read the current issue.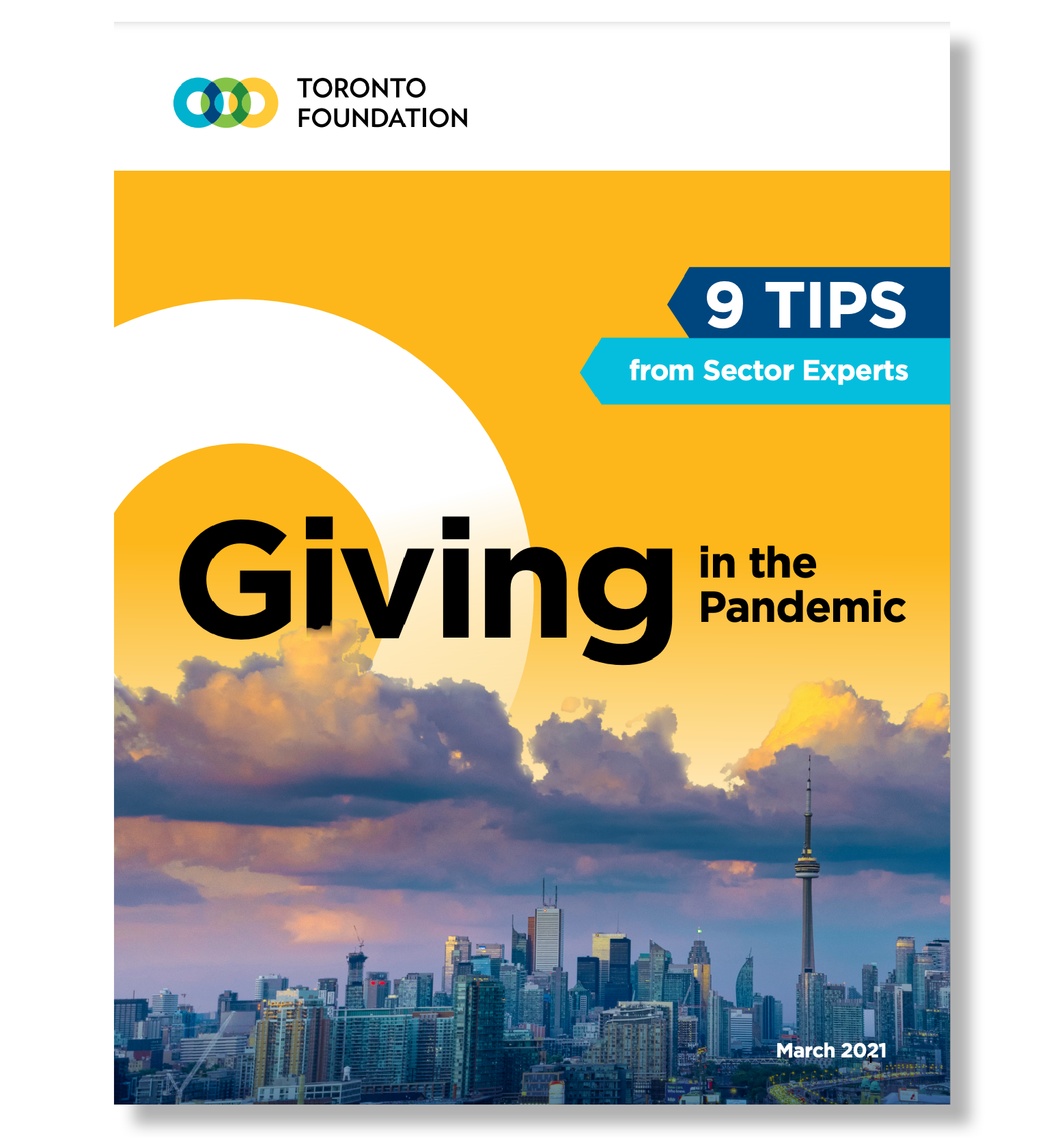 In the Pandemic Giving Guide over 300 sector leaders share their insights from on the ground. They have a clear and urgent message: in the wake of the pandemic, giving perspectives + actions need to quickly change.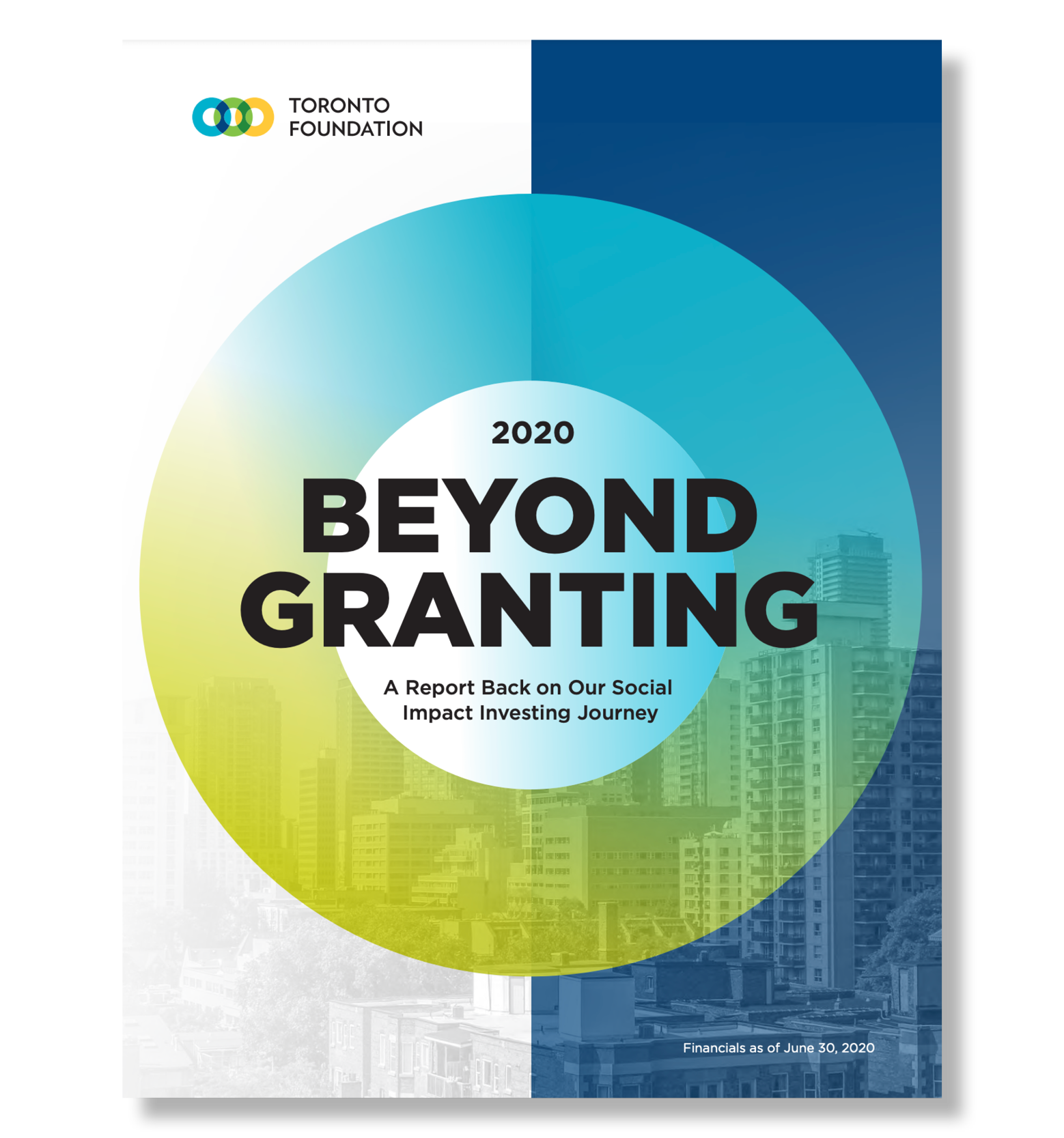 Read our first-ever social impact investing report, released in fall 2020, for our reflection on our first four years building up our social impact investing program, what we've learned and where we're headed.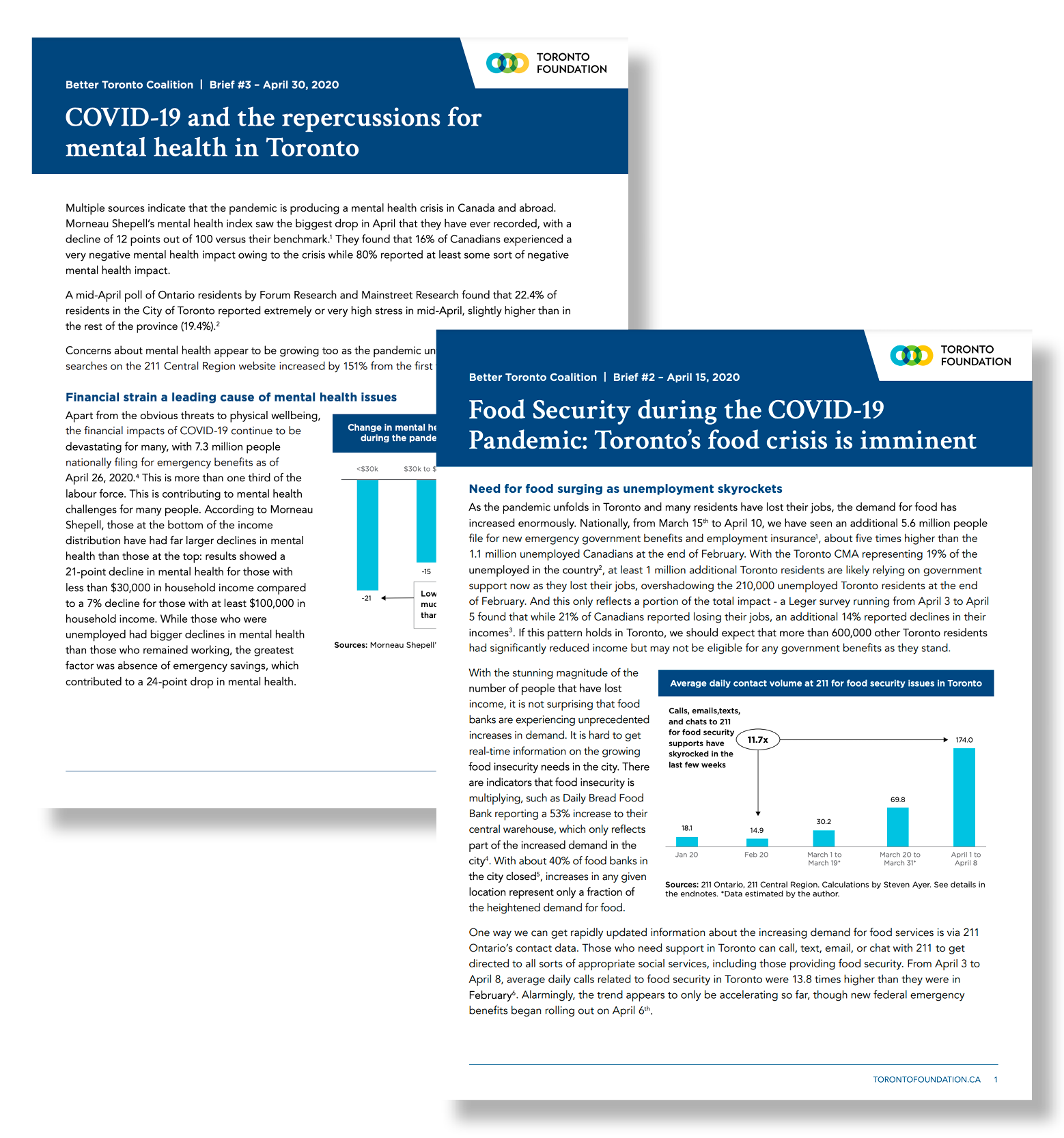 COVID-19 Research briefs that provide data and analysis as trends unfold, and what it could mean for our city.
THE CONNECTION E-NEWSLETTER
Read the latest news, stories and insights on the city's needs and opportunities; organizations working on solutions; and how to get involved with your philanthropy.